Topic: Gateway Medical Center

Clarksville, TN – The Clarksville Police Department asks everyone to temper their holiday celebrations with safety and common sense this year, especially in regard to fireworks.
The holiday spirits are dampened for some each December by personal injuries and property damage, as well as by inconsiderate neighbors who ignore the laws restricting the use of fireworks.
Clarksville City Ordinance 10-218 specifies that fireworks may only be set off inside the corporate limits of the City of Clarksville.
«Read the rest of this article»

Clarksville, TN – This morning, December, 17th 2014, at approximately 6:40am, the Clarksville Police Department responded to a traffic collision that occurred at the traffic light at the intersection of Dunlop Lane and Professional Park Drive.
This intersection is one of the entrances to Gateway Medical Center. If anyone has any information related to this incident, please call Officer Brad Crow at 931.614.5615.

Clarksville, TN – On November 25th, 2014 at 9:31pm, the Clarksville Police Department responded to an Aggravated Assault at the 400 block of Donna Court.
There were shots fired into a vehicle and one of the shots struck the driver, victim 1. The passenger, victim 2, stated that he and victim 1 had just left the BP Gas Station on Lafayette Road and traveled to the area of Woodale Drive.
As they were traveling down Woodale Drive towards Donna Drive they noticed a vehicle approaching them from the rear. «Read the rest of this article»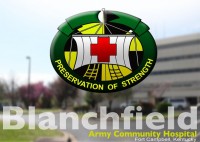 Fort Campbell, KY – In honor of the national observance of Thanksgiving, personnel at Blanchfield Army Community Hospital (BACH) Soldier and Patient-Centered Medical Homes will observe the federal holiday Thursday.
All Patient-Centered Medical Homes will consolidate to the Gold Army Family Medical Home for primary care Friday during the associated Day of No Scheduled Activities (DONSA). The hospital remains open 24 hours every day, seven days a week, for emergency services, inpatient care, and labor and delivery services. «Read the rest of this article»
Our 127th meeting.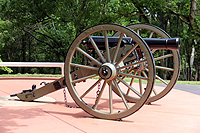 Clarksville, TN – The next meeting of the Clarksville (TN) Civil War Roundtable will be on Wednesday, November 19th, 2014 at the Bone & Joint Center, 980 Professional Park Drive, right across the street from Gateway Medical Center.
This is just off Dunlop Lane and Holiday Drive and only a few minutes east of Governor's Square mall. The meeting begins at 7:00 pm and is always open to the public.
Topic: "Fort Donelson: One Soldier's Story"
«Read the rest of this article»

Clarksville, TN – On Sunday, November 9th, 2014 at 3:00am, Officer John Reyes from the Clarksville Police Department responded to a call involving a pedestrian that was struck by a vehicle on Fort Campbell Boulevard 1800 Feet South of Ringgold Road.
The driver of the vehicle, Jordan Victor Butts, was traveling north on Fort Campbell Boulevard and struck the pedestrian, Lakeshia P. Lamb-Brown, who was walking east toward the Jackson Hewitt business parking lot. Butts continued to drive north failing to stop after striking Lamb-Brown. «Read the rest of this article»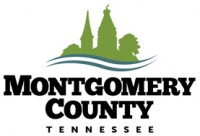 Montgomery County, TN – The Montgomery County Health Department and Montgomery County Emergency Medical Services (MCEMS) are partnering with numerous local agencies to hold a full scale infectious disease training exercise on Wednesday, October 29th.
This exercise will simulate a patient presenting at the Health Department and will go through the procedures and processes used to handle the medical needs of that patient, while maintaining a safe environment for the health care workers. «Read the rest of this article»

Clarksville, TN – On Friday night, October 24th, 2014 at 8:29pm, Clarksville Police Officer Larry Harris responded to a crash at US-79 (Wilma Rudolph Boulevard) and Fairview Lane.
A vehicle and a motorcycle struck each other in the continuous left turn lane. At this time, it cannot be determined which vehicle had the right of way.
The driver of the motorcycle, Ronnie T. Bevan, a 49-year-old Clarksville resident, was declared deceased upon arrival at Gateway Medical Center. «Read the rest of this article»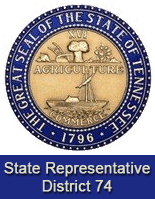 Clarksville, TN – In response to the news that Fort Campbell soldiers from the 101st Airborne Division will be deployed to Liberia to assist in fighting the outbreak of the Ebola virus there, State Representative John Tidwell is calling on the Center for Disease Control (CDC) to prepare hospital personnel in Montgomery County to protect themselves and our community in the event that a returning soldier is infected with the virus.
"Our military families and our community have endured so many burdens in the War on Terror. Now they are being called upon to assist in the world's fight against Ebola.  We need to be sure our families are not endangered by a lack of preparedness," said Tennessee State Representative John Tidwell.
«Read the rest of this article»

Clarksville, TN – Laying Low is back for its fourth installment to benefit the Customs House Museum on Saturday, November 1st.
This laid-back annual fundraiser is an outdoor event celebrating the fall season.
«Read the rest of this article»