Topic: Gen. Robert E. Lee
From the U.S. Department of Veterans Affairs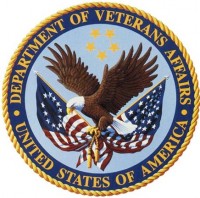 Washington, D.C. – Three years after the Civil War ended, on May 5th, 1868, the head of an organization of Union veterans — the Grand Army of the Republic (GAR) — established Decoration Day as a time for the nation to decorate the graves of the war dead with flowers. Maj. Gen. John A. Logan declared that Decoration Day should be observed on May 30th. It is believed that date was chosen because flowers would be in bloom all over the country.
The first large observance was held that year at Arlington National Cemetery, across the Potomac River from Washington, D.C. «Read the rest of this article»
"The Confederate fighting force was white, but much of its support was black."
When historical fact collides with historical revision, details tend to become obscured.
The recent living history enactment at our own Fort Defiance/Bruce was embroiled in some controversy. The presence of African Americans as Confederate soldiers was highly disputed. Some claimed this an accurate representation of historical fact. Sadly, research has shown it was not quite so. The record shows that despite the obvious advantage such a measure would have given the South, the Confederate leadership steadfastly opposed slave emancipation and arming to defend the South.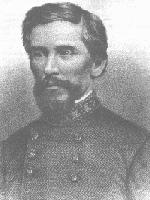 Maj. Gen. Patrick Cleburne, CSA
One the Confederacy's most brilliant strategists, Major General Patrick Cleburne, a division commander in the Army of Tennessee, in 1864, proposed freeing slaves who agreed to fight for the South. He was not a slave owner himself and cared nothing for slaves or the institution of slavery. He did, however, wish to secure the establishment of the Confederate States of America.
As Cleburne saw it, the South was denying itself a tactical resource which the Union Army was utilizing against it at every turn as it gained more territory and ground the South into otherwise inevitable defeat. In his proposal, Cleburne admitted that only way to win Black support of the Confederate cause was to grant freedom to the slave and his family.
«Read the rest of this article»