Topic: General Motors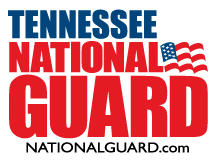 Nashville, TN – Nissan America today reaffirmed their commitment and support for hiring service members and veterans by signing an Employer Support of the Guard and Reserve (ESGR) Statement of Support at their Headquarters in Franklin, Tennessee.
Nissan America senior vice president, administration and finance, Scott Becker and ESGR National Chair, Paul Mock, signed the Statement to honor all of the servicemembers and veterans employed with the company.
«Read the rest of this article»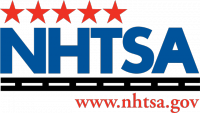 Washington, D.C. – General Motors (GM) is recalling certain model year 2006 Chevrolet Trailblazer EXT and GMC Envoy XL and 2006-2007 Chevrolet Trailblazer, GMC Envoy, Buick Rainier, SAAB 9-7X, and Isuzu Ascender vehicles.
Fluid may enter the driver's door module, causing corrosion that could result in a short in the circuit board.
«Read the rest of this article»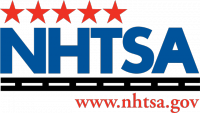 Washington, D.C. – Toyota is recalling certain model year 2003-2004 Corolla and Corolla Matrix vehicles and 2003-2004 Pontiac Vibe vehicles. The supplemental restraint system (SRS) circuits are susceptible to internal shorting.
The electrical short may create an abnormal current flow and increased heat which can damage the circuits. This could result in an inadvertent deployment of the front airbags and/or seat belt pretensioners.
«Read the rest of this article»
2,519,424 Toyota Vehicles Recalled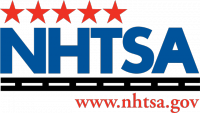 Washington, D.C. – Toyota is recalling certain model year 2007-2009 Camry, Camry Hybrid, RAV4, Corolla, Corolla Matrix, Tundra, Sequoia, Highlander, Highlander Hybrid, Yaris, Scion xB, Scion xD and Pontiac Vibe vehicles.
The power window master switch assemblies in some of these vehicles were built using a less precise process for lubricating the internal components of the switch assemblies.
Irregularities in this lubrication process may cause the power window master switch assemblies to malfunction and overheat.
«Read the rest of this article»
Clarksville, TN – Great ships move through the early morning fog on the morning of June 6th, 1944 as the Allied invasion fleet heads towards the beaches of Normandy; it was D-Day, the invasion of Europe. More than 5000 ships were massed to carry the weapons of war to the newest front against the Axis powers. In addition to the battleships cruisers, destroyers, and the various troop transports of which you are most familiar from watching the various war movies of the landings , were 236 Landing Ship Tank (LST) vessels, including the USS LST-325 which is docked through Sunday at McGregor Park in Clarksville, TN. «Read the rest of this article»
Improving reliability among manufacturers make the gamble of buying used less risky; Many automakers are closing in on Honda & Toyota's lead

Yonkers, NY – With every passing year, buying a used car becomes less of a gamble according to a new analysis by Consumer Reports.  Even the least reliable car-makers are gaining ground on the perennial reliability leaders, Toyota and Honda; Volvo has made the most dramatic improvement over the last decade, but almost all automakers have improved their products in recent years.
Consumer Reports compared the percentage of problem-free, three-year-old models from its 2002 and 2011 Annual Auto surveys for 13 automakers based on their product output for which owners did not report any serious problems with their cars during the 12 months covered by each survey. «Read the rest of this article»
Toyota, Ford, Honda, and Chevrolet continue to lead in overall perception, but by a slimmer margin

Yonkers, NY – The difference perceived by American consumer between the top car brands and the challengers is shrinking, according to the findings of the 2012 Car-Brand Perception Survey, conducted by the Consumer Reports National Research Center.
Toyota, Ford, Honda, and Chevrolet, which have been perennial leaders in Consumer Reports annual Car-Brand Perception Survey, maintained their top positions but have seen the point gap decrease. In fact, most of the top brands saw double-digit drops in their total scores. «Read the rest of this article»
Clarksville, TN – James Corlew Chevrolet/Cadillac is the top performing General Motors new car dealerships in the state of Tennessee for the month of November, they outsold their nearest competitor by two units.
David Townsend of General Motors, made the official announcement, "Congratulations on a terrific November, you set a goal, and exceeded that goal. You are the number 1 Chevrolet volume dealer in the state for November." «Read the rest of this article»

Yonkers, NY – In recent years Ford has been a model of American reliability, competing well against Japanese makes that have dominated for decades. But three of its new models are blemishing that record, according to Consumer Reports.
The new Explorer, Fiesta, and Focus all had below-average reliability in their first year. As a result, Ford's overall reliability rank among 28 major car makes slipped from the 10th to the 20th spot this year—the biggest drop for any major nameplate in Consumer Reports 2011 Annual Auto Survey.
Survey results were scheduled to be announced today before the Automotive Press Association in downtown Detroit. «Read the rest of this article»