Topic: Georgia Tech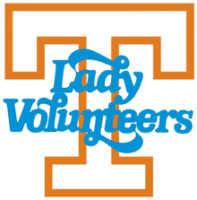 Knoxville, TN - Tennessee is off to a 4-0 start after topping Georgia Tech, 87-76, on Sunday night. The #4/3 Lady Vols pounded the glass to the tune of 65 total rebounds including 33 offensive boards. Bashaara Graves had the best game of her career with highs of 23 points, 18 rebounds and five assists. It was Graves' 13th career double-double.
Isabelle Harrison had 10 points and a career-high 18 rebounds for her seventh career double-double. It marked the second game that both Graves and Harrison each had double-doubles.
«Read the rest of this article»

Clarksville, TN - Austin Peay State University's volleyball team will get a clean slate as it opens Ohio Valley Conference play with a 7:00pm, Friday road contest at Jacksonville State before a 2:00pm, Saturday affair at Tennessee Tech that will wrap up a season-opening 17-match road trip.
«Read the rest of this article»
Knoxville, TN - After the Southeastern Conference Office unveiled this year's league schedule on Tuesday, Tennessee Head Women's Basketball Coach Holly Warlick announced her team's 2013-14 slate. UT also revealed it will retire Candace Parker's jersey on January 2nd prior to the LSU game.
The defending SEC champion Lady Volunteers, who were 27-8 in 2012-13 and advanced to the NCAA Elite Eight, will play 18 regular-season games vs. teams that saw postseason action a year ago. That group includes 11 teams that made the NCAA Tournament and five that played in the Women's National Invitation Tournament.
«Read the rest of this article»

Richmond, VA – For a second straight season, former Austin Peay State University pitcher Jack Snodgrass has been selected to a mid-season All-Star game.
After being selected for the High Class A California League All-Star game a year ago, Snodgrass now has been chosen for the Class AA Eastern League All-Star game to be played July 10th at New Britain (Conn.) Stadium.
«Read the rest of this article»

Woodstock, GA – Austin Peay State University's Dustin Korte finished his final round at the 2013 NCAA Men's Golf Championship May 30th, at the Capital City Club Crabtree facility, with back-to-back birdies to card a two-over 72 for the second straight day.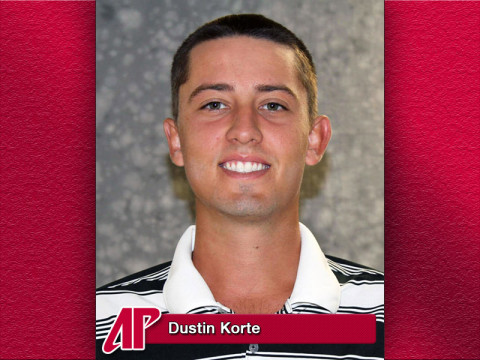 «Read the rest of this article»

Woodstock, GA – When his first two shots landed in sand Dustin Korte should have known it was going to be that kind of day.
The Austin Peay State University senior, playing as an individual in the first round of the NCAA Golf Championship, bogeyed the first hole and then went onto finish at a 5-over 75 in Day 1 of the tournament, being played at the Capital City Crabapple Course.
«Read the rest of this article»

Clarksville, TN - A pair of Austin Peay State University track and field student-athletes will have one more chance to secure a qualifying mark for the NCAA East Regional when they compete in the Georgia Tech Invitational, Saturday, at George C. Griffin Track.
«Read the rest of this article»

Clarksville, TN - Some people are just created to do certain things. Jimi Hendrix was put on Earth to play guitar. Tiger Woods is a golf savant.
Jordan Hankins, it would seem, was born to hit baseballs.
«Read the rest of this article»
The 109th meeting.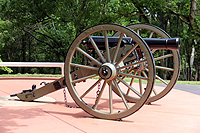 Clarksville, TN – The next meeting of the Clarksville (TN) Civil War Roundtable will be on Wednesday, April 17th, 2013 at the Bone & Joint Center, 980 Professional Park Drive, right across the street from Gateway Medical Center.  This is just off Dunlop Lane and Holiday Drive and only a few minutes east of Governor's Square mall.
The meeting begins at 7:00 pm and is always open to the public.  Members please bring a friend or two – new recruits are always welcomed.
Topic: "Grant's Canal in the Vicksburg Campaign"
«Read the rest of this article»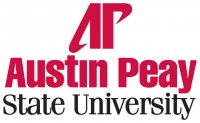 Clarksville, TN – Administrators at the prestigious Massachusetts Institute of Technology (MIT) were probably pretty excited last month when they learned one of their students had earned a highly competitive Barry M. Goldwater Scholarship.
To the south, officials at the University of Tennessee likely experienced a similar rush when they heard one of their students was also named a Goldwater Scholar.
«Read the rest of this article»