Topic: Georgia
AAA Survey shows 63% Plan to take a cruise in the future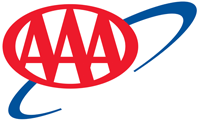 Tampa, FL - Cruise lines are sailing into their busy season as students and families snatch up cabins for a getaway on the waterway. The industry coasted through one of its biggest years to date and expects an even bigger 2015.
"January through March is typically the best time to book a cruise," said Mark Jenkins, spokesman, AAA-The Auto Club Group. "People who book thru a AAA Travel Agent by March 31st can receive up to $500.00 in savings or onboard credit, plus additional savings from select Cruise Lines."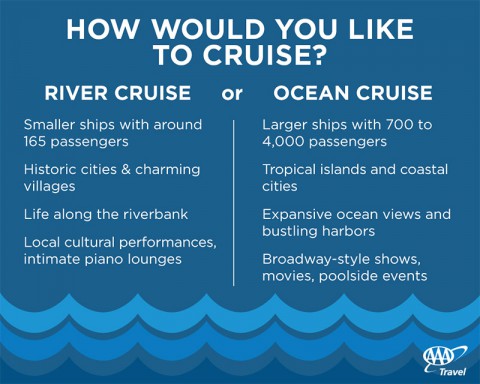 «Read the rest of this article»
Unprecedented Look into the Causes of Teen Crashes by the AAA Foundation for Traffic Safety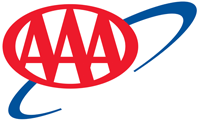 Tampa, FL – The most comprehensive research ever conducted into crash videos of teen drivers has found significant evidence that distracted driving is likely much more serious a problem than previously known, according to the AAA Foundation for Traffic Safety.
The unprecedented video analysis finds that distraction was a factor in nearly 6 out of 10 moderate-to-severe teen crashes, which is four times as many as official estimates based on police reports.
«Read the rest of this article»
State Farm® Wants Your Family to Be Prepared for Severe Weather

Murfreesboro, TN – Tornado and high winds are some of the most destructive forces of nature. While tornadoes are frequent in the Great Plains, South, and Midwest, there is no state in the country that isn't at risk.
As the nation's largest property insurer, State Farm wants to make sure you and your family are prepared for the destructive and potentially deadly force of a tornado.
«Read the rest of this article»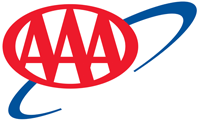 Tampa, FL – The national average price for a gallon of regular gasoline remained relatively stable last week. However, prices in the southeast fell as much as a nickel. In the past week, the average price for gas dropped 2 cents in Florida, 5 cents in Georgia, and 4 cents in Tennessee.
"Gasoline production is especially high this time of year, and is outpacing demand, which is driving gas prices lower," said Mark Jenkins, spokesman, AAA – The Auto Club Group. "Meanwhile, domestic oil production remains at an all-time high, which also helps keep a lid on the price of oil and gasoline. In fact, oil production is so high, some analysts believe oil prices could fall into the 30s this year, which could force gas prices back down to levels we saw earlier this year." «Read the rest of this article»
APSU Sports Information

Clarksville, TN – Austin Peay State University women's track and field gets its outdoor season underway this weekend at the Georgia Relays, hosted by the University of Georgia at Spec Towns Track in Athens.
«Read the rest of this article»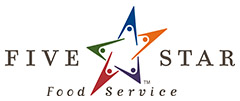 Chattanooga, TN – Eight months ago  became one of the nation's first independent vending operators to surpass the 300 micro-market threshold. Last week Five Star celebrated the opening of its 400th micro-market at a Jostens production facility in Clarksville, TN.
The Jostens installation marks the 133rd micro-market Five Star has opened this fiscal year which ends this month.
«Read the rest of this article»

Montgomery County, TN – Clarksville-Montgomery County School System (CMCSS) will be among a small handful of districts nationwide to receive an honorable mention at the National School Boards Association Magna Awards ceremony this week.
CMCSS joined four other districts in Georgia, California, South Carolina and Louisiana in being honored for "taking bold and innovative steps to improve the lives of their students and their communities."
«Read the rest of this article»
Tow to Go service available March 17th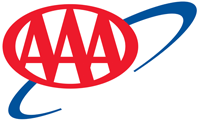 Tampa, FL – St. Patrick's Day has ended in tragedy for many Americans over the past few years. Between 2009 and 2013, 276 lives were lost on this holiday due to drunk-driving crashes according to the National Highway Traffic Safety Administration.
"We are asking all motorists to plan ahead this St. Patrick's Day if they are going to be away from home and drinking," said Gerry Gutowski, senior vice president, Automotive Services, The Auto Club Group. "That means having a Designated Driver, staying where you are celebrating, or arranging for another form of sober transportation."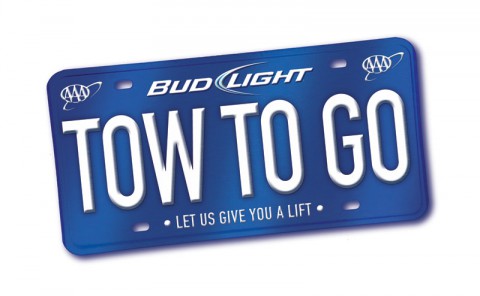 «Read the rest of this article»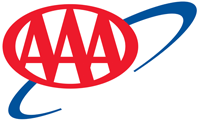 Tampa, FL – Gas prices fell for the eighth consecutive day Sunday. The national average price for a gallon of gasoline is nearly 3 cents cheaper than a week ago, but 18 cents more expensive than last month. Still, Sunday's average price of $2.43 is $1.27 less than the peak price last year, saving motorists more than $19.00 for a full tank of gas.
"The price of oil has not seen dramatic increases in the past couple of weeks and motorists are reaping the benefits," said Mark Jenkins, spokesman, AAA – The Auto Club Group. "Gas prices are at their lowest level this time of year since 2009, which will entice people to take a road trip this spring." «Read the rest of this article»
Sun destinations are travelers' top getaways following harsh winter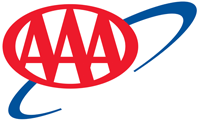 Tampa, FL - Warm destinations offering fun-filled activities for families will experience the largest influx of travelers this spring season. Florida has three of the top 10 most popular city destinations, including Orlando at number one.
Sunny, beach destinations in California and South Carolina also rank high on the list, followed by ever-popular vacation destinations Washington, D.C., New York City, Seattle and San Francisco. «Read the rest of this article»