Topic: Georgia
Tennessee Athletics Department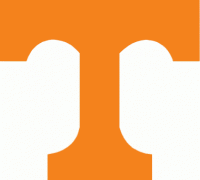 Knoxville, TN – No. 14/12 Tennessee scored 38-straight points, Joshua Dobbs was responsible for five touchdowns and the Vols roared back in the second half to take a 38-28 victory over No. 19/16 Florida.
Tennessee (4-0, 1-0 SEC) trailed 21-0 in the second quarter and 21-3 at the half. After Florida (3-1, 1-1 SEC) had outgained UT 300-162 in the first half, the Vols dominated the second half with 336 yards to the Gators' 102. Derek Barnett sparked the defense in the second half with a pair of sacks on key third downs.
With the win, Tennessee snapped an 11-game losing streak against Florida (3-1, 1-1 SEC). The Vols also earned their first win in its SEC opener since 2004 when they also defeated the Gators 30-28 to begin the conference schedule.
«Read the rest of this article»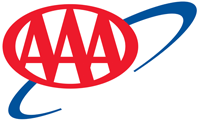 Knoxville, TN – This morning Colonial Pipeline announced that the bypass segment is complete and they are currently conducting structural integrity tests. They anticipate a restart of Line 1 tomorrow, Wednesday, September 21st, 2016. The full statement is available here.
Once the line is restarted, it may take a few days for supply to return to normal in the southeast states hit hardest by the partial closure of the pipeline including Alabama, Mississippi, Tennessee, Georgia, South Carolina, North Carolina and Virginia.
«Read the rest of this article»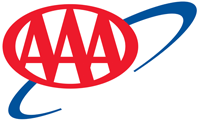 Tampa, FL – A pipeline leak has led to a major problem for motorists along the eastern United States. Georgia and Tennessee are among six states that have declared a state of emergency after a leak was detected along the Colonial Pipeline. Pump prices in these states are rising, while some stations have reportedly run out of gasoline. 
The Colonial Pipeline transports more than 100 million gallons of petroleum products like gasoline, diesel, and jet fuel a day, to markets between Houston and New York City.
«Read the rest of this article»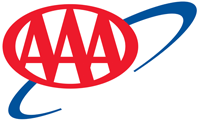 Knoxville, TN – The Colonial pipeline, supplying much of the East Coast running from Texas to New Jersey See Map Here, has been partially closed since September 9th when a leak was discovered in Alabama.
The company originally anticipated having the pipeline reopened by this weekend, but bad weather has delayed the fix. This partial closure has caused tighter supply for some southeast and Mid-Atlantic states.
«Read the rest of this article»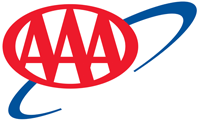 Tampa, FL – Gas prices declined for the 11th consecutive day Sunday; falling 4 cents in Florida, 6 cents in Georgia, and 5 cents in Tennessee.
"Gas prices immediately began their seasonal downward trend at the beginning of September," said Mark Jenkins, spokesman, AAA – The Auto Club Group. "Refineries are entering maintenance season as they begin the switch to winter-blend gasoline. This fuel has fewer additives, making it cheaper to produce than summer-blend gasoline, which leads to lower gas prices. Gas prices should follow a downward trend through the rest of the year, unless there are refinery issues or if oil prices surge."
«Read the rest of this article»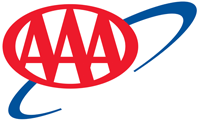 Tampa, FL – Americans paid the lowest gas prices for the Labor Day holiday weekend in since 2004. The national average of $2.22 is 24 cents less than Labor Day 2015, and $1.24 less than the holiday two years ago. 
"Despite the increased gasoline demand from holiday travelers, gas prices actually declined a couple of cents throughout the holiday weekend thanks to lower oil prices," said Mark Jenkins, spokesman, AAA – The Auto Club Group. "Gas prices in the Fall should get even cheaper, because demand declines as Americans return to school and work."
«Read the rest of this article»
Tow to Go Program Available All Holiday Weekend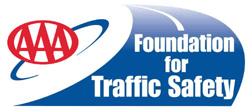 Tampa, FL – With the end of summer in sight, many Americans will be celebrating Labor Day weekend in one way or another. Whether that involves attending a family barbeque, hosting a party, or visiting the local sports bar, AAA and Budweiser urge everyone to plan ahead to celebrate safely.
That means choosing a Designated Driver, staying where they are celebrating, or arranging for another form of safe transportation.
«Read the rest of this article»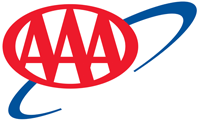 Tampa, FL – Gas prices are on the rise as Americans prepare for a Labor Day road trip. The average price for a gallon of regular unleaded is 14 cents more expensive than last week in Florida, and 9 cents more expensive in Georgia and Tennessee.
Motorists going to the pump will find the highest prices in more than 50 days.
«Read the rest of this article»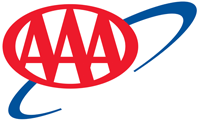 Tampa, FL – Gas prices are on the rise, as crude oil got more expensive last week. Oil prices hit their highest level in more than a month. Since last Sunday, state averages for a gallon of gas rose 4 cents in Georgia and Tennessee, and 1 cent in Florida.
The average price of gasoline is $2.09 in Florida, $2.06 in Georgia, and $1.95 in Tennessee. On Sunday, the state average rose for the fourth consecutive day in Florida, third consecutive day in Georgia, and the sixth consecutive day in Tennessee.
«Read the rest of this article»

Clarksville, TN – If a United States soldier flew on a helicopter during their time deployed as a part of the War in Afghanistan, there was a good chance it was flown by a member of Task Force Pale Horse.
The talented men and women of this elite force carried ground forces to the fight, removed the injured and flew countless missions with the intent of identifying – and often eliminating the enemy.
«Read the rest of this article»