Topic: Georgia
Consumers are Paying the Lowest Price at the Pump in over Two Years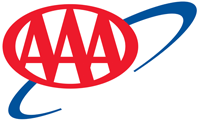 Tampa, FL – U.S. oil production has soared to its highest level since 1985, placing downward pressure on oil and gasoline prices. WTI crude settled at $82.75 on Friday, after dropping below $80.00 a barrel for the first time in two years on Thursday.
The savings at the pump, created by the US "Shale Boom", comes as a relief to consumers as the holiday shopping season approaches. «Read the rest of this article»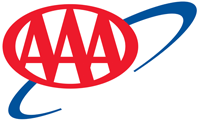 Tampa, FL – Motorists are beginning to find gasoline selling less than $3.00 a gallon at filling stations in the southeastern United States. The average price in Tennessee is $3.00 a gallon. However, the state averages remain well above $3.00 in Florida and Georgia.
"Gas prices declined dramatically last week and more discounts are on the way," said Mark Jenkins, spokesman, AAA The Auto Club Group. "It will soon be increasingly common for motorists to find gasoline cheaper than $3 a gallon. Demand is low and domestic oil supplies are high, putting downward pressure on the price of both oil and gasoline. State averages in Florida and Georgia could be flirting with the $3.00-mark by Thanksgiving." «Read the rest of this article»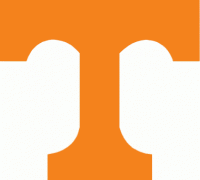 Knoxville, TN – Senior quarterback Justin Worley threw three touchdown passes and ran for two more as Tennessee pounded Chattanooga, 45-10, before 93,097 on Homecoming at Neyland Stadium. The Vols ended a three-game losing streak and evened their record at 3-3.
Worley finished the day 19-of-24 for 198 yards connected with Johnathon Johnson twice and Marquez North once for touchdowns. Worley became the first Vols quarterback with a pair of rushing scores in a game since Casey Clausen ran for a two 1-yard TDs in a 2002 Citrus Bowl win over Michigan.
«Read the rest of this article»
Residents can visit AAA.com/Gas to find the cheapest gas prices in town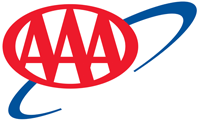 Tampa, FL – Beginning today, residents in Florida, Georgia and Tennessee can easily locate gas stations selling the cheapest gas in town. All you have to do is visit www.AAA.com/Gas , and look for the "Fuel Price Finder."
"Gas prices are already drifting lower, but this free tool will help motorists find the best deal possible," said Mark Jenkins, spokesman, AAA – The Auto Club Group. "The program does not require registration and is free whether you are a AAA member or not." «Read the rest of this article»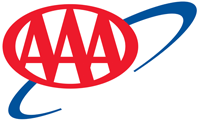 Tampa, FL – Maintenance season at refineries along the Gulf Coast caused gas prices to spike in the southeastern U.S. last week. Prices reportedly climbed 10 cents overnight Wednesday at some gas stations in Florida, but the overall state average did not change as dramatically.
Compared to last week, the current average price for a gallon of regular unleaded is 2 cents more in Florida, but prices are already beginning to fall again. «Read the rest of this article»
Consumers Paid the Cheapest September Gas Prices in Four Years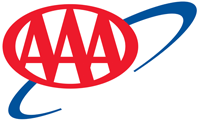 Tampa, FL – Drivers across the United States paid the lowest September gas prices since 2010. The national average was $3.39 per gallon, which was about 13 cents less than last year and 44 cents cheaper than 2012.
Throughout September, Florida gas prices averaged $3.32, which was 14 cents cheaper than last year, and 46 cents less expensive than 2012. In Georgia, the average price was also $3.32, which was 7 cents cheaper than last year and 43 cents less than 2012. The average price in Tennessee was $3.17, which was 56 cents less than last year and 47 cents cheaper than 2012. «Read the rest of this article»

Clarksville, TN – The Customs House Museum and Cultural Center is located in historic downtown Clarksville, Tennessee. Come explore an entire city block featuring large gallery spaces filled with fine art, science and history.
In the month of August, the Museum will feature Leslie Shiels: Dizygotic, Women Painting Women, Recent Works by Susan Bryant and Billy Renkl, Richard Hogan: My View, Margaret Evangeline: From the Collection, Aletha Carr: New Connections, Children's Room: The Wonders of Light, Family Day: Bubble Blast in the Courtyard, Let's Find: Bugs, Fall Break Model Trains, Art & Lunch Film: Man Ray: Prophet of Avant-Garde, and Pumpkin Palooza.
«Read the rest of this article»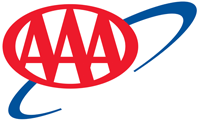 Tampa, FL – Gas prices remained relatively stagnant last week, falling a mere three hundredths of a cent nationwide.  Refinery outages in both Canada and Texas have caused the steady decline in gasoline to come to a halt and even spike in some markets. The Pensacola metro area in Florida saw a 6 cent rise in the average price of gas.
"Refinery maintenance, especially in the Gulf, is causing the tightening of supplies is some areas," said Josh Carrasco, spokesman, AAA – The Auto Club Group.  "As a result of these refinery issues, the downward pressure on gas prices motorists saw earlier in the month has stopped."
«Read the rest of this article»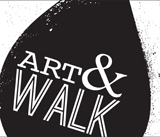 Clarksville, TN - Produced by The Downtown Clarksville Association, First Thursday Art Walk is a free, self-guided tour spanning a 5-block radius that combines visual art, live music, engaging events and more in the heart of Downtown Clarksville.
With 10+ venues, bars and businesses participating each month, the First Thursday Art Walk in Clarksville is the ultimate opportunity to savor and support local creative talent.
«Read the rest of this article»
Baiting Program Expanding in Tennessee This Year to Prevent Raccoon Rabies

Nashville, TN – The Tennessee Department of Health is working with the United States Department of Agriculture to help prevent rabies by distributing oral rabies vaccine for wild raccoons along Tennessee's borders with Alabama, Georgia, North Carolina and Virginia.
The annual baiting program administered by USDA's Animal and Plant Health Inspection Service, Wildlife Services, began in Tennessee September 27th, 2014.
"Control of raccoon rabies is vital to public health, as reducing rabies in wildlife helps prevent transmission to people, pets and livestock," said Health Commissioner John Dreyzehner, MD, MPH. "We are pleased to be part of this important and effective program."
«Read the rest of this article»