Topic: Georgia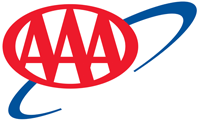 Tampa, FL – The national average price for a gallon of regular unleaded declined for the 15th consecutive day Sunday, for a total discount of 4 cents during that period. In the southeast, the rate of decline varies depending on the state.
Average prices in Georgia and Tennessee have spent the past month slowly recovering from the Colonial Pipeline outage that sent prices surging by an average of 28 and 17 cents respectively.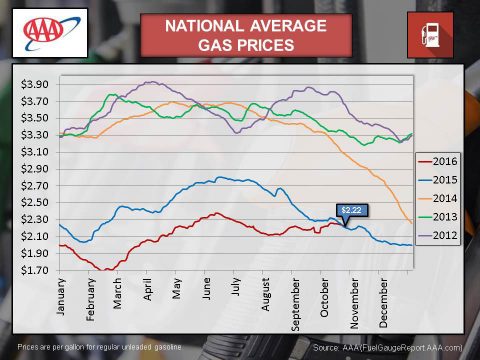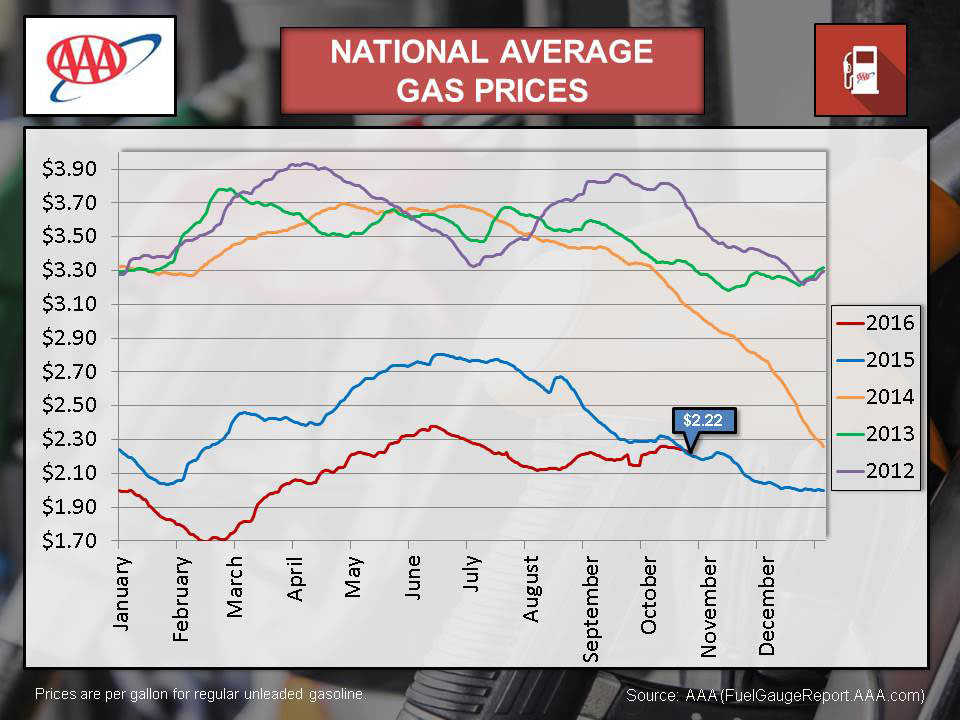 «Read the rest of this article»

Clarksville, TN – According to Clarksville Police, in the crash early this morning, October 23rd, 2016 on 101st Airborne Division Parkway at the intersection of Trenton Road , an 18-year-old and a 18-year-old, both from Clarksville, passed away. Their names will be shared tomorrow in a follow-up release.
Ho Young Kang, a Georgia resident, was charged with vehicle homicide, vehicle assault, DUI, and failure to obey a traffic signal. An additional charge is pending.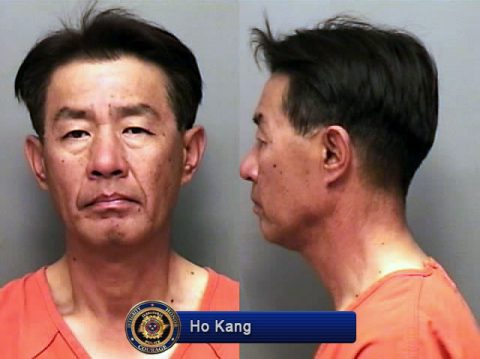 «Read the rest of this article»

Clarksville, TN – During last week's fall break, three groups of Austin Peay State University students participated in Alternative Break Trips through the University's Center for Service-Learning & Community Engagement. Collectively, these students completed more than 400 hours of community service.
«Read the rest of this article»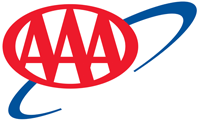 Tampa, FL – Pump prices in Georgia and Tennessee continue their descent, while Florida prices dipped on Sunday for the first time in two weeks. The Georgia average of $2.26 is 3 cents less than last week.
Tennessee's state average of $2.12 is 2 cents less than a week ago. Florida's state average of $2.25 is 4 cents more than last week.
«Read the rest of this article»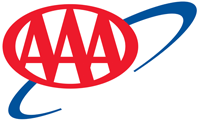 Tampa, FL – Pump prices have climbed higher as compared to the previous week, even though many states have switched over to winter blend gasoline and there remain abundant crude oil supplies.
The national average price for regular unleaded gasoline moved higher each of the past seven days reaching today's average of $2.22 per gallon. Today's average price is two cents more than one week ago and 1 cent more than one month ago.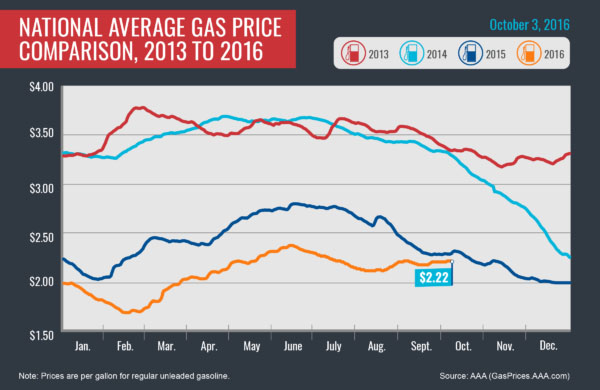 «Read the rest of this article»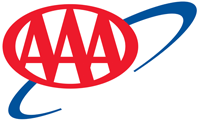 Tampa, FL – Gas prices are about the same – if not less – than last week, in the southeastern United States. During the past seven days, state averages declined 4 cents in Georgia and 2 cents in Tennessee. The state average in Florida is the same.
"Volatility continues in the Southeastern and Mid-Atlantic regions where gasoline prices remained high as a result of the Colonial Pipeline disruption," said Mark Jenkins, spokesman, AAA – The Auto Club Group. "Even though the Colonial Pipeline successfully restarted Line 1 more than a week ago, the effect of the disruption is still being felt in those regions and will take some time to get fully resupplied."
«Read the rest of this article»
#11/11 Tennessee at #25/20 Georgia
Saturday, October 1st, 2016 | 2:30pm CT
Athens, GA | Sanford Stadium | TV: CBS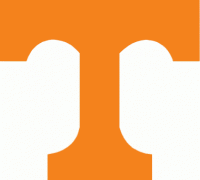 Knoxville, TN – No. 11/11 Tennessee heads to Athens, GA, to face No. 25/20 Georgia on Saturday at Sanford Stadium for a 2:30pm CT game on CBS.
SEC Nation will be on site in Athens at Myers Quad on Saturday. The show runs from 9:00am CT to 11:00am CT on SEC Network. Maria Taylor (bio) hosts the traveling pregame show, navigating the Saturday morning conversations with analysts Tim Tebow, Marcus Spears and Paul Finebaum. Laura Rutledge provides live reports of the sights and sounds of southern tailgating.
Fans who arrive early will receive a free SEC Nation t-shirt and chance to win tickets to the SEC Championship, a Regions bike, Belk prize pack, and more.
«Read the rest of this article»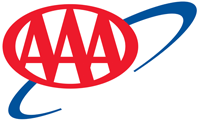 Tampa, FL – Florida motorists continue to enjoy daily discounts at the pump. Meanwhile, gas prices in Georgia and Tennessee are letting up after a leak in the Colonial Pipeline suppressed gasoline supplies in six states.  
During the 12-day shutdown to line 1, state average prices rose 28 cents in Georgia and 17 cents in Tennessee. Since restoring flow to Line 1 on Wednesday, state averages are 2 cents lower in Georgia and fractions of a penny less in Tennessee.
«Read the rest of this article»
Tennessee Athletics Department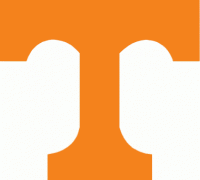 Knoxville, TN – No. 14/12 Tennessee scored 38-straight points, Joshua Dobbs was responsible for five touchdowns and the Vols roared back in the second half to take a 38-28 victory over No. 19/16 Florida.
Tennessee (4-0, 1-0 SEC) trailed 21-0 in the second quarter and 21-3 at the half. After Florida (3-1, 1-1 SEC) had outgained UT 300-162 in the first half, the Vols dominated the second half with 336 yards to the Gators' 102. Derek Barnett sparked the defense in the second half with a pair of sacks on key third downs.
With the win, Tennessee snapped an 11-game losing streak against Florida (3-1, 1-1 SEC). The Vols also earned their first win in its SEC opener since 2004 when they also defeated the Gators 30-28 to begin the conference schedule.
«Read the rest of this article»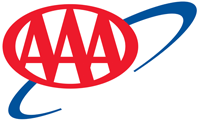 Knoxville, TN – This morning Colonial Pipeline announced that the bypass segment is complete and they are currently conducting structural integrity tests. They anticipate a restart of Line 1 tomorrow, Wednesday, September 21st, 2016. The full statement is available here.
Once the line is restarted, it may take a few days for supply to return to normal in the southeast states hit hardest by the partial closure of the pipeline including Alabama, Mississippi, Tennessee, Georgia, South Carolina, North Carolina and Virginia.
«Read the rest of this article»