Topic: gifts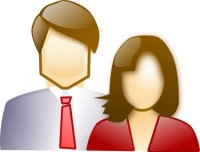 Clarksville, TN - Some people expect too much.  Some would even like the world dipped in chocolate and spoon fed to them. Frankly, there are times when we all expect too much.  We would love for our homes to be picture perfect, our kids to be genius world-class athletes, and our pie to be fat free.
But then there are other times, when we should expect more. And we don't. Don't settle for bronze, or even fool's gold when you deserve the real thing! «Read the rest of this article»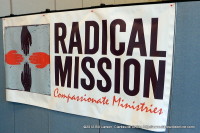 Clarksville TN – The 5th annual "Warm Souls Christmas Celebration" was held Monday at the Hilldale Baptist Church Activities Center on Old Farmers Road.
Over 1200 Clarksville area citizens were treated to live music, a free shopping spree, Christmas portraits, free haircuts, free gifts, and more, provided by Radical Mission Compassionate Ministries.
«Read the rest of this article»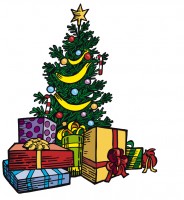 I decided to hold off on writing anything lately.  For one, I've been extremely busy with helping to prepare the opening of Zack & Heather Gates' next LASATERS® location in Cleveland, TN.
Secondly, every time I think of writing, I draw a blank – not just a blank, but a not-getting-a-single-thing-to-write-about, blank. I think, that now, I know why… it's Christmas… kind of.
For over the past month I've been traveling to Cleveland each week for 3-4 days at a time. I've been working with Zack (and sometimes my oldest son, Joriah) on his store build out; the cabinetry, the pergola-styled booth seating, the counter tops, administrative stuff to prep for opening, and what feels like a million other things. «Read the rest of this article»
160th Special Operations Aviation Regiment Public Affairs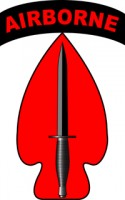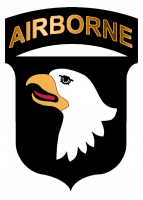 Fort Campbell, KY – Soldiers deployed downrange will have a reason to enjoy some holiday cheer from home as a Grand Rapids, Michigan, youth group donated gifts to the 160th Special Operations Aviation Regiment (Airborne) "Night Stalkers," during a visit to the General Brown Compound December 7th at Fort Campbell, KY.
«Read the rest of this article»

Clarksville, TN – Winter Market is this Friday at Smith Trahern Mansion located at 101 McClure Street, from 9:30am until Noon with plenty of booths tucked in among many more trees. It should be a lot of fun and a lot of food, gifts, crafts  and more. «Read the rest of this article»
Washington, D.C. – If you gave money or property to someone as a gift, you may owe federal gift tax.
Many gifts are not subject to the gift tax, like those to a spouse or charity. The Internal Revenue Service (IRS) offers the following eight tips about gifts and the gift tax.
«Read the rest of this article»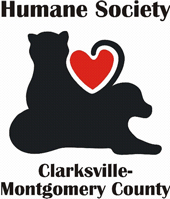 Clarksville, TN – The Humane Society of Clarksville-Montgomery County is proud to announce its first ever Holiday Open House on Saturday, December 10th from 1:00pm-5:00pm. The event will be held at the Humane Society office, which is located at 940 Tennessee Avenue, just behind Arby's on Riverside Drive.
Guests will be able to visit with some of the foster animals currently available for adoption, shop for holiday gifts, purchase a variety of baked goods and enjoy refreshments and holiday music. Gift wrapping services will also be available for a donation.
For more information, contact the Humane Society office at 931.648.8042 or email humanesociety@clarksville.com.
Let's face it. Life is short—and the divorce rate in this country is astronomical. The reasons for divorce are many and are as varied as the individuals involved, but some common threads run amok in marriage. It's not always the fault of one person or the other, but some general rules do apply.
In this column we'll take a look at some easy ways that husbands can make subtle changes that can lead to better communication and ultimately to better harmony in a marriage. «Read the rest of this article»
Washington, D.C. – Generally, most income you receive is considered taxable but there are situations when certain types of income are partially taxed or not taxed at all.
To help taxpayers understand the differences between taxable and non-taxable income, the Internal Revenue Service offers these common examples of items not included as taxable income: «Read the rest of this article»
Christmas shopping can be fun or exhausting—or both! Here are a few hints to make it a bit easier.
First, if you want a specific item, call ahead to see if it's in the store. How many times have you read an ad that shows the exact item in which you are interested only to find out when you reach the shop that it is sold out? A phone call can prevent this problem.
Suppose you have trouble reaching anyone in the department where the item is located. Ask for the manager. If the manager is uncooperative, shop elsewhere. Usually the manager will get the answer you need; after all, that's why this person who gives better service was promoted!
What if you are in a crowded store and the department in which you want to buy a gift has a long line? Take it to another department where the line is shorter. With computerized scanning of each item, you should be able to buy the item anywhere in the store. «Read the rest of this article»