Topic: Giles County

Nashville, TN – The Tennessee Wildlife Resources Commission set the state's 2012-13 hunting seasons during its May meeting which concluded Friday at the Tennessee Wildlife Resources Agency Ray Bell Region II Building.
Among the changes, Tennessee sportsmen will see an increase in deer and bear harvest opportunities.
In regard to white-tailed deer hunting, the TWRC approved the TWRA's proposal to increase the antlerless archery season bag limit in Unit B to four deer per season. «Read the rest of this article»
Austin Peay State University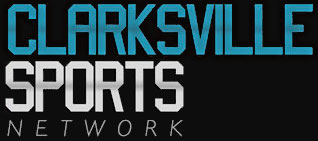 Clarksville, TN – Austin Peay State University Men's Basketball assistant coach Scott Combs has been named the next head coach at Martin Methodist College, the school announced Wednesday.
Clarksville Sports Network first reported Tuesday that the 36-year-old Combs was one of two finalists for the position and that sources had indicated Combs was the frontrunner to land the job. «Read the rest of this article»
Montgomery County, TN – The National Weather Service has a tornado watch 7 in effect until 6:00am cst for the Clarksville Montgomery County Area.
A significant severe weather outbreak is possible in Middle Tennessee tonight and conditions will favor the development of isolated tornadoes. Vigilance is advised overnight.
Early tonight, a line of thunderstorms, some severe, was pushing across Eastern Arkansas. The National Weather Service in Little Rock, Arkansas issued tornado warnings for several of these storms and damage to houses and trees reportedly occurred near the town of Fordyce, Arkansas. «Read the rest of this article»
Muzzleloader Season Starts November 5th

Nashville, TN – Tennessee's youth hunters posted a slight increase over 2010 after a busy weekend of deer hunting across the state in the Young Sportsman Hunt.
The youth hunters (ages 6-16) harvested 8,831 deer, an increase of 13 deer over the same weekend last year. It is also an increase of 629 over the 2009 totals as reported by the Tennessee Wildlife Resources Agency.
For the second straight year, Giles County was the top county for the youth hunt with 284, also an increase of 13 from its 271 total of last year. Weakley County was again second with 234 and Fayette County moved to third from fourth from a year ago with 226. Henry County was close behind in fourth. Lawrence and Hardeman County each surpassed the 200-harvest number with 202 and 201, respectively. «Read the rest of this article»
25 Additional Counties Now Eligible for Federal Recovery Assistance
Blount, Campbell, Fentress, Franklin, Giles, Hickman, Houston, Humphreys, Jackson, Knox, Lawrence, Lewis, Lincoln, Loudon, Marshall, Montgomery, Moore, Perry, Pickett, Polk, Scott, Sequatchie, Smith, Sullivan,Wayne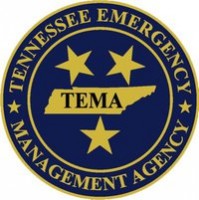 Nashville, TN - Tennessee Gov. Bill Haslam announced today the federal government will provide Individual Assistance in two counties and Public Assistance to local governments in 25 counties under the current disaster declaration for the severe storms, straight-line winds and tornadoes of April 25th to April 28th, 2011, with a federal designation of DR-1974.
"I am pleased the federal government will be providing assistance to additional counties and individuals in Tennessee so they can begin rebuilding their lives and communities," Haslam said.  "This has been a trying year for many of our neighbors, and our local and state agencies are working very closely to make sure we identify where help is needed so we can recover from these severe weather incidents." «Read the rest of this article»
Projects to be funded through Bridge Bonding and Traditional Funds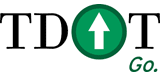 Nashville, TN – Tennessee Gov. Bill Haslam and Transportation Commissioner John Schroer today released the three-year transportation program, which includes the completion of several major strategic corridor projects and the state's Better Bridges bonding program.
The three year program includes $1.7 billion for highways and bridges to fund more than 152 individual project phases in 59 Tennessee counties. The proposal, which has been presented to the Tennessee General Assembly, includes significant highway and bridge projects in TDOT's Region Three.
«Read the rest of this article»

Nashville, TN – Tennessee's 2010-11 deer harvest numbers saw a slight increase over those of the previous year, Tennessee Wildlife Resources Agency harvest reports have indicated.
As harvest numbers continued to trickle into the agency through January, Tennessee hunters harvested 162,465 deer beginning with the archery season in late September an increase of 644 from last year. «Read the rest of this article»

Nashville, TN – More than 1,200 turkeys were harvested during the two segments (December 6th-10th, December 11th-17th) of fall turkey hunting in Tennessee this year.
Fall turkey hunting was open in 63 counties. The harvest total of 1,227 is 311 less than 2009's total of 1,538.
Maury County again was the top harvest county for the fall season with 82 turkeys. Rounding out the top 10 were Rutherford County 68, Sumner County 65, Bedford County 54, Greene County 50 Smith County 46, Marshall County 53, Lincoln County and Montgomery County 42, and Giles County 37. «Read the rest of this article»

Nashville, TN – Tennessee's gun season for deer hunters resumes today, December 18th and will continue through January 9th. 2011.
Since archery season opened in late September, more than 122,500 deer have been harvested in the state. Giles County has the top overall harvest with 3,663. «Read the rest of this article»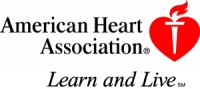 Nashville, TN – The snow may have been falling this past Sunday, but a group of Middle Tennessee middle school students got an even "cooler" memory when they paid a once-in-a-lifetime visit to the sidelines of LP Field for the Tennessee Titans game against Jacksonville, as part of the NFL Play60 program.
«Read the rest of this article»