Topic: Girl Scouts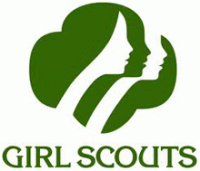 Clarksville, TN – Girl Scouts of Middle Tennessee will host their Second Annual 'Recipes for Success' fundraising event this May.
The fundraiser will take place at Beachaven Vineyards & Winery on May 20th from 5:00pm–7:00pm and is for adults 21 and over. Clarksville Mayor Kim McMillan and Montgomery County Mayor Carolyn Bowers are honorary co-chairs. «Read the rest of this article»
Girl Scout Cookies arrive in conjunction with National Girl Scout Cookie Weekend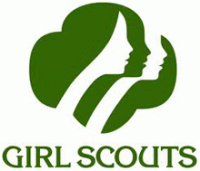 Montgomery County, TN – Girl Scout Cookies will arrive in Montgomery County on February 8th as Girl Scouts celebrate National Girl Scout Cookie Weekend – a celebration of the world's largest girl-led business.
The Girl Scouts of Middle Tennessee will celebrate with the arrival of Girl Scout Cookies at their "Cookie Delivery" event. «Read the rest of this article»
Annual tradition evolved from local service project in Oklahoma to invaluable business and economic literacy program for girls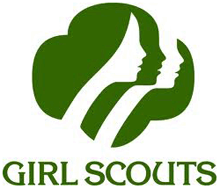 Nashville, TN – Every year, Girl Scouts exercise and hone their business skills to sell approximately 200 million boxes of Girl Scout Cookies.
To achieve this extraordinary level of accomplishment, many girls design business cards, posters, newsletters and press kits to support their cookie program goals; they even make formal presentations to local businesses such as banks and local retailers.
The Girl Scouts of Middle Tennessee (GSMT) will sell Girl Scout Cookies from January 1st – March 2nd. This is the twelfth year that GSMT will sell cookies for $3.50 a package.
«Read the rest of this article»
The US Capitol Christmas Tree and Other Forerunners to the National (Community) Christmas Tree
Washington, D.C. – December 24th, 1913 saw the first community Christmas celebration in Washington, D.C. The Christmas tree and related pageantry occurred on the East Plaza of the US Capitol on Christmas Eve. It was meant as a celebration for all of Washington, rich and poor, young and old, although a special emphasis was placed on the children.1
The forty-five minute program, replete with angel figures in white robes, nativity tableaux, carols, and Boy Scouts waving American flags, was modeled largely on community celebrations in other cities.
«Read the rest of this article»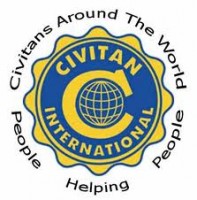 Cunningham, TN – On Saturday, July 27th, the Central Civitan Club held the 105th Annual Lone Oak Picnic from 9:00am to 3:00pm at the Central Civitan Building located on Alonzo Place in Southern Montgomery County. By 11:00am, the parking area was overflowing with cars and trucks of those in attendance.
"This morning it was threatening rain, but the sun came out and we have a beautiful day for the event," stated Central Civitan officer Larry Pitts.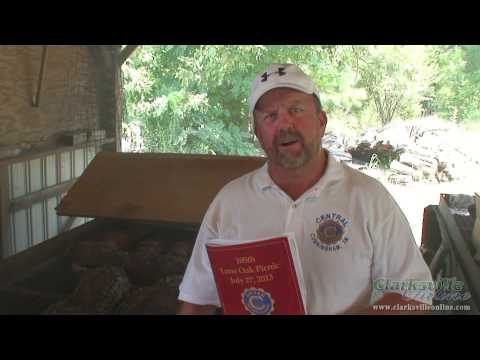 «Read the rest of this article»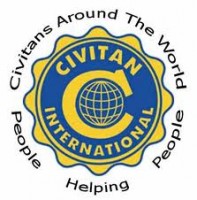 Cunningham, TN – The 105th annual Lone Oak Picnic will be held Saturday, July 27th, 2013, from 9:00am to 3:00pm at the Central Civitan Building.
The Lone Oak Picnic features old time BBQ, political speeches, gospel and bluegrass music, inflatables, and a car show.
The Lone Oak Picnic is a tradition dating back to 1908, and the Central Civitan Club is proud to host this wholesome, fun, community and family event. All are welcome to attend.
«Read the rest of this article»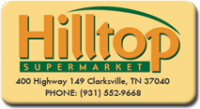 Clarksville, TN – Hilltop Supermarket held their 19th Annual Easter Egg Hunt Saturday, March 30th. The event kicked off at 11:00am with activities such as inflatables, face painting, cupcake decorating and more.
The Cunningham Volunteer Fire Department was selling hotdogs, hamburgers, etc. Homestead BBQ & More from Hopkinsville, KY came to the event and was selling their award winning barbeque. Central Pizza was also there giving away free slices.
«Read the rest of this article»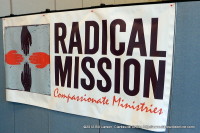 Clarksville TN – The 5th annual "Warm Souls Christmas Celebration" was held Monday at the Hilldale Baptist Church Activities Center on Old Farmers Road.
Over 1200 Clarksville area citizens were treated to live music, a free shopping spree, Christmas portraits, free haircuts, free gifts, and more, provided by Radical Mission Compassionate Ministries.
«Read the rest of this article»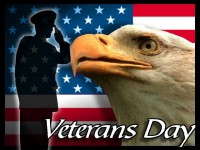 Clarksville, TN – When I woke up this morning, I had forgotten that the Veteran's Day parade was being held today. You see, I teach beginning digital photography for the Community School of the Arts (CSA) on Saturday mornings, and as I was nearing Austin Peay, I saw that 8th Street and College Streets were blocked and still didn't realize what was going on. I had to detour to get to my class and so did all of my students.
When we got to the classroom we discussed the parade and what a fabulous learning experience it would be for the class. Everyone grabbed their cameras and to the parade we went. All we had to do was walk outside the classroom and we were at the parade with a perfect spot to watch.
«Read the rest of this article»
Homestand Highlighted By Three Fireworks Shows, Two Trevecca Nazarene University FAITH NIGHT® Concerts, Elvis Night, And Specialty Jersey Off The Back Night
Nashville, TN – The Nashville Sounds return home to Greer Stadium this Friday, August 10th, to open an eight-game homestand against the Salt Lake Bees (Angels affiliate) and Tacoma Rainiers (Mariners affiliate) of the PCL Pacific Conference Northern Division.
Highlighting the homestand's worth of promotions will be three fireworks shows, the final two Trevecca Nazarene University FAITH NIGHTS® pregame concerts of the season, and "Double Plays for Down Syndrome Night" – a special evening for the Down Syndrome Association of Middle Tennessee and the Pujols Family Foundation at the ballpark during which the Sounds will wear special blue and yellow pinstriped jerseys on the field.
«Read the rest of this article»