Topic: Glen Demorest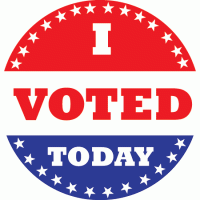 With the turnout at the August 2010 election just a measly 19.04% of registered voters, voters have sent a message. It seems that they do not feel that their vote, their voice really makes a difference.  This is a trend that we as a nation need to work on changing.
The roots of the current apathy towards voting can likely be traced to the current economic uncertainty; along with concerns about job security, such as seen in the recent announcement that 700 people in Clarksville will be losing their jobs at the Quad/Graphics printing plant in North Clarksville.
«Read the rest of this article»

We are pleased to announce that Montgomery County Government recently received several awards!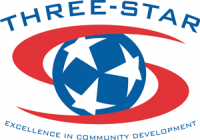 The first is for our community economic preparedness by the Department of Economic and Community Development, as a certified member of the Three-Star Program. This initiative, a Five-Year Asset-Based Strategic Plan, recognizes the importance of successful community development and its impact on sustaining economic growth. Montgomery County is certified as a Benchmark Level III recipient. This designation brings grant opportunities as well as reductions in the local match for the Fast Track Grants.

Two others awards received recently were from the Greater Nashville Regional Council. The first was an Economic Development Award for the County's commitment and efforts that helped bring Hemlock Semiconductor, LLC to the County's mega-site. This project will have significant economic impact and the County worked hard with many entities to make this project come to fruition. Second is a Public Facilities award for the creation of Civic Hall in Veterans' Plaza. This multipurpose event space was much needed for Montgomery County and serves as a source of revenue for the County. «Read the rest of this article»