Topic: Glenellen Elementary School
Clarksville, TN – The damage at the Glenellen Elementary has angered many residents and I have been asked questions about the crime. The thing to remember it was a crime against the school system so they have responsibility to carry out or follow-up on any legal actions to be taken. The school system falls under the county for funding.
The city's responsibility is to perform the crime investigation. I have contacted the school system and asked a couple of questions you have posed. While there is missing information still on this crime as to total loss or damage, there are some general policies in place that may apply. «Read the rest of this article»

Clarksville, TN – On September 18th, 2011, around 3:55pm, 911 received a call about juveniles with bats and hammers breaking out windows at Glenellen Elementary School, 825 Needmore Road. When officers arrived, witnesses pointed officers to a possible location for the vandals.
The juveniles were located and the subsequent investigation determined that two 9 year old males (both students at Glenellen) and a 13 year old male were responsible for the extensive damage caused to the school.
«Read the rest of this article»

Clarksville, TN – The Clarksville Department of Electricity is proud to be a part of another very successful science fair for Clarksville-Montgomery County students. CDE and Austin Peay State University have co-sponsor the Montgomery County Science Fair each year since it began in 1993.
«Read the rest of this article»

Montgomery County, TN – Kindergarten roundups in CMCSS give parents and guardians the opportunity to learn more about the kindergarten experience as their children begin their academic journey.
Children who attend also will receive a complimentary backpack filled with learning activities for the summer before starting school. The backpacks are provided by the CMC Education Foundation thanks to sponsors Valerie Hunter-Kelly of Keller-Williams Realtors and Clarksville Pediatric Dentistry.
«Read the rest of this article»

Clarksville, TN – The City of Clarksville Parks and Recreation Department has extended Youth Basketball registration to Friday, November 5th. Player evaluations will now be held on Monday, November 8th and Tuesday, November 9th at Glenellen Elementary School.  The coaches' meeting and Draft will also take place at Glenellen on Wednesday, November 10th. «Read the rest of this article»
  The following assistant principal appointments are being announced for the 2010-11 school year

Moore Magnet Assistant Principal Madeline Haller will be at Minglewood Elementary, replacing Kim Smith, who has been named principal at Moore Magnet Elementary School.
Haller joined CMCSS in September when Emily Vaughn was named principal at Sango Elementary. Previously, Haller served as principal of Barkley Elementary at Fort Campbell. Haller holds an M.S. in administration and supervision from Austin Peay State University and a B.S. In biology from Arizona State University.  Among her honors, she was selected Kentucky District Assistant Principal of the Year in 2004, and she graduated Summa Cum Laude from the Master's program at Austin Peay.
«Read the rest of this article»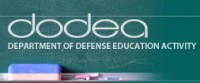 ARLINGTON, VA – The Department of Defense Education Activity (DoDEA) Educational Partnership awarded a $2 million grant to Clarksville-Montgomery County School System (CMCSS) in Clarksville, Tennessee through the Promoting Student Achievement at Schools Impacted by Military Force Structure Changes FY 09 Competitive Grant Program. The Clarksville-Montgomery School District supports students whose families are stationed at Fort Campbell.
The DoDEA grants focus on enhancing student learning opportunities, student achievement, and educator professional development at military-connected schools with projected military student growth between 2007 and 2009 due to force structure changes. This data is based on a Report to Congress on Assistance to Local Educational Agencies for Defense Dependents Education published in March 2008. School districts serving 22 military installations identified through that report were invited to submit a grant proposal.
"The Clarksville-Montgomery County School System plays a vital role in assisting Fort Campbell and its Soldiers and Families attain distinction as a world class Army community," said Charles A. Munson, Deputy to the Fort Campbell Garrison Commander. «Read the rest of this article»