Topic: Global Warming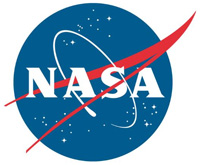 Pasadena, CA – Flying low and slow above the wild, pristine terrain of Alaska's North Slope in a specially instrumented NASA plane, research scientist Charles Miller of NASA's Jet Propulsion Laboratory, Pasadena, CA, surveys the endless whiteness of tundra and frozen permafrost below.
On the horizon, a long, dark line appears. The plane draws nearer, and the mysterious object reveals itself to be a massive herd of migrating caribou, stretching for miles. It's a sight Miller won't soon forget.
«Read the rest of this article»
Written by Alan Buis
NASA's Jet Propulsion Laboratory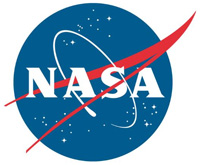 Pasadena, CA - A new NASA and university analysis of ocean data collected more than 135 years ago by the crew of the HMS Challenger oceanographic expedition provides further confirmation that human activities have warmed our planet over the past century.
Researchers from the University of Tasmania, Sandy Bay, Australia; and NASA's Jet Propulsion Laboratory, Pasadena, CA, combined the ship's measurements of ocean temperatures with modern observations from the international Argo array of ocean profiling floats. They used both as inputs to state-of-the-art climate models, to get a picture of how the world's oceans have changed since the Challenger's voyage.
«Read the rest of this article»
Written by Dr. Tony Phillips
Science at NASA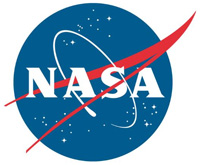 Washington, D.C. – NASA scientists say 2012 was the ninth warmest of any year since 1880, continuing a long-term trend of rising global temperatures. With the exception of 1998, the nine warmest years in the 132-year record all have occurred since 2000, with 2010 and 2005 ranking as the hottest years on record.
NASA's Goddard Institute for Space Studies (GISS) in New York, which monitors global surface temperatures on an ongoing basis, released an updated analysis Tuesday that compares temperatures around the globe in 2012 to the average global temperature from the mid-20th century. The comparison shows how Earth continues to experience warmer temperatures than several decades ago.
«Read the rest of this article»
Strengthened La Niña conditions expected through winter

Washington, D.C. - The globe experienced its eighth warmest October since record keeping began in 1880. Arctic sea ice extent was the second smallest extent on record for October at 23.5 percent below average. Additionally, La Niña conditions strengthened during October 2011. According to NOAA's Climate Prediction Center, La Niña is expected to continue through the Northern Hemisphere winter.
«Read the rest of this article»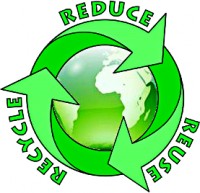 It's almost impossible not to hear the term "Green" on a daily basis. The earthy color has become a popular buzz word due to the Global Warming debate. Green energy, green jobs, green feelings, green practices, green (fill in the blank). I say enough already! I realize it's not hip, fashionable or trendy to cast doubt upon this massive advertising campaign that is "Green" but frankly I'm sick of hearing it. Yes, we humans have not been kind to Mother Earth. There are many things we can do to reduce our impact on this planet. But if you really think the "Green" movement is solely about saving the environment, I have about 400 square miles of land in Hawaii to sell you. It is about "Green" as in cash baby, cha ching! «Read the rest of this article»
Dr. Greg Butcher, Director of Bird Conservation at the National Audubon Society, will address the relationship between bird movement and global warming during a special program Thursday evening at the APSU Sunquist Science Complex, Room E103A, at 7:30  p.m.
Dr. Butcher's program, "Bird Movement Reveals Global Warming Threat In Action," is sponsored by the Warioto Audubon Chapter and the APSU Center for Excellence in Field Biology. The event is free and refreshments will be served at the conclusion of the event. «Read the rest of this article»
RepowerAmerica is asking the general public to step forward and let the Environmental Protection Agency (EPA) know its concerns over carbon dioxide regulation. The deadline to submit your comments is Friday night.

From the desk of Cathy Zoi, CEO, RepowerAmerica.org:
In April 2007 the U.S. Supreme Court ruled that the Environmental Protection Agency has the authority to regulate carbon dioxide if it is harming our health and welfare. After more than a year of delay, the EPA is finally now requesting public comments on whether carbon dioxide and other heat-trapping pollutants are endangering our health and our climate.
For nearly eight years, the Bush administration has done nothing to address the growing threats we face from global warming. Hurricanes are getting stronger, the North polar icecap is melting, and we've suffered through intense droughts, floods and killer heat waves. «Read the rest of this article»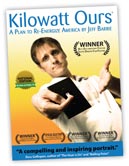 Depressed about Global Warming? Using amusing and inspiring stories Kilowatt Ours teaches how you can personally make this a greener world.  This 2008 updated version of Kilowatt Ours will be broadcast on Nashville Public Television, NPT Channel 8, on Friday, October 24 at 7:00 pm.
Kilowatt Ours provides simple, practical, affordable solutions to America's energy crisis and shows how we can save electricity, save money and make a difference for ourselves and the planet. It is unique in that it is a solutions-oriented look at one of America's most pressing environmental challenges. Yes, this film has solutions for us; it is not "this is too depressing" and it is not "this problem is too big".  «Read the rest of this article»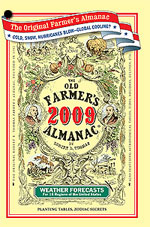 Every year, every day since 1792, through blizzards as well as balmy days, The Old Farmer's Almanac has had one purpose: to be useful with a pleasant degree of humor. The 2009 edition is no exception. When the news of the moment has faded like the afternoon sun, the Almanac is there to brighten the days of its readers.
"Our readers think of the Almanac as a reliable friend that they can turn to for advice, novel ideas, and a clever, witty, or amusing item," says Janice Stillman, editor of The Old Farmer's Almanac. "These days, countless distractions compete for people's thoughts and time, and information sources abound. The benefit of the Almanac is that it can be enjoyed both today, in the moment, and in the weeks and months to come. In fact, it's the one book you can read all year long!" «Read the rest of this article»
In her periodic newsletter and update, Goddard College Professor Catherine Lowther circulates these "Words of warming". With her permission, we pass this item to our readers.

As the world hots up, so does the market for books about climate change. Tim Flannery, author of The Weather Makers, looks at the latest works on the crisis, and sizes up their solutions, from nuclear energy to genetically engineered trees.
(August 9) — Most of those interested in climate science nowadays access information online, and one of the most significant of such contributions was recently posted by James Hansen, director of NASA's Goddard Institute, and his colleagues, who have provided a partial explanation for these changes. They revisited a key piece of science underpinning the IPCC's work – the findings about how much warming a given amount of atmospheric CO2 pollution would produce – and discovered that, when viewed over the longer term, Earth's climate system is about twice as sensitive to CO2 pollution as is illustrated in the panel's century-long projections. «Read the rest of this article»