Topic: God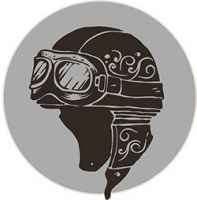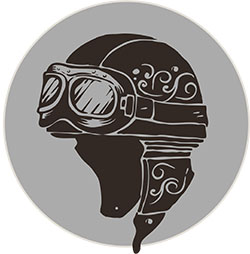 Clarksville, TN – I was hanging around a few bikers last week, complaining about the weather of course, when the discussion turned to, when was it time to stop riding, and if your significant other asked you to stop, would you?
The discussion touched on a variety of topics related to when it was time to maybe move to a Trike, or, stop riding altogether (and that's no disrespect to Trike owners). If the physical skills had slipped, or you reached an age where it was "time," what would you do?
Some of the comments were; "I'll ride 'till I die" or "I'll know when it's time, but ain't nobody gonna tell me to stop riding!"
«Read the rest of this article»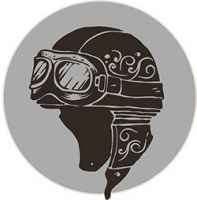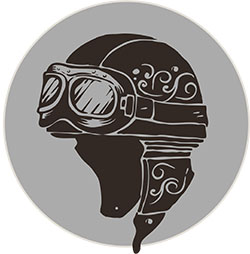 Clarksville, TN – As I begin to gather around the dinner table for another Thanksgiving meal with family and friends, I would be remiss if I didn't list a few of the things I'm thankful for as a biker. Maybe some of these apply to you as well, if so, that's great.
One of the biggest things I'm thankful for is how this motorcycle has brought me to places I would have never seen without it.
I traveled to Colorado, Kansas, Texas, Florida, Kentucky and Indiana. To Georgia, Alabama, North Carolina and Mississippi.
Thankful to have ridden the great Rocky Mountains and all their beautiful glory.
«Read the rest of this article»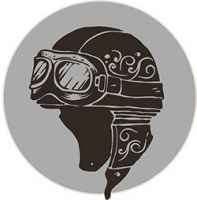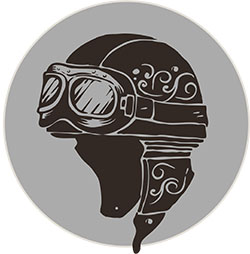 Clarksville, TN – I don't know what it is about the left lane that people LOVE so much. It doesn't matter where I travel, they seem to be everywhere. You know, the ones who think they own the left lane, or don't care that they're holding up traffic, or just flat out want to make life miserable for the rest of us.
Maybe we're just more sensitive to it, or maybe we all have a bit of "road rage" in us that needs to get out, or maybe, JUST MAYBE, we know it's the passing lane and your ass is in the way! But at the end of the day, it's dangerous and I wish people would realize that!
«Read the rest of this article»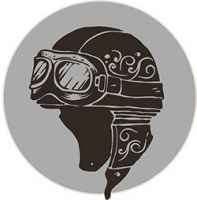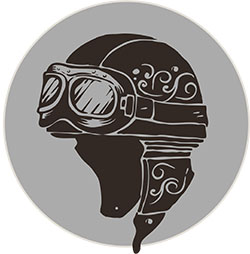 Clarksville, TN – When I first started riding a couple of years ago, I couldn't wait to hit the road. There's something about traveling on a motorcycle, alone, with just me, the motorcycle, and God's beautiful creation. Within a couple of months of owning my first bike, I took off for Texas. One of my dearest friends and mentors lives near San Antonio, and I couldn't wait to get out there and show him my new bike, and of course, ride the amazing Texas back country.
When I returned, I had several friends call me and tell me how "proud" and "amazed" they were about my trip. I didn't understand what the big deal was. I've traveled many miles by myself and didn't think anything about doing it on a bike.
«Read the rest of this article»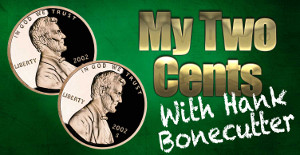 Clarksville, TN – I took a motorcycle trip this weekend and with it comes lots of time for reflection as I roll down the highway. It's one of my greatest pleasures now. The music and me. Alone.
It's been a sad couple of years for losing musical icons. It seemed like every day there was one right after another. I remember thinking, "boy this year sucks." Then another, and another.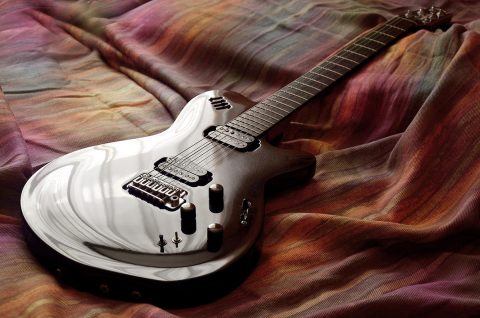 «Read the rest of this article»
Written by Charlie Koon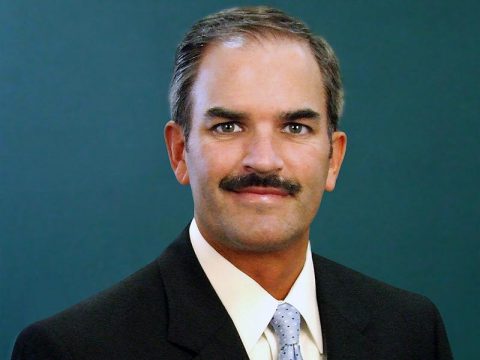 Clarksville, TN – The tributes to Pastor Jimmy Terry have been fast a furious since the passing of the beloved community activist. His life's work has been glorified through the testimony of hundreds and thousands of Clarksville area residents, who have been touched by his loving spirit, and service to his community.
Incoming Clarksville Area Chamber of Commerce President, Charlie Koon, penned this letter about his relationship with Pastor Terry, and a visit he had with him in his final days.
As someone who has been fairly active in Clarksville for most of my life, I've known Pastor Terry for a long time. He has been a fixture in our community, showing up at Chamber events, school functions, ball games and ringing the Salvation Army bell at Christmas time. Our paths have crossed countless times, over the years.
«Read the rest of this article»

Clarksville, TN – Tia Jones, a communication student at Austin Peay State University was in Germany, serving her country in the U.S. Army, when her past finally caught up to her.
A native of Goldsboro, North Carolina, Jones grew up in a self-described broken home. Raised by her mother, Jones did not meet her biological father during her early years, and in his absence, a six-year-old Jones found suffering as the victim of sexual assault at the hands of her mother's boyfriend.
«Read the rest of this article»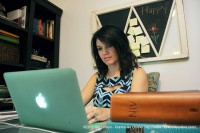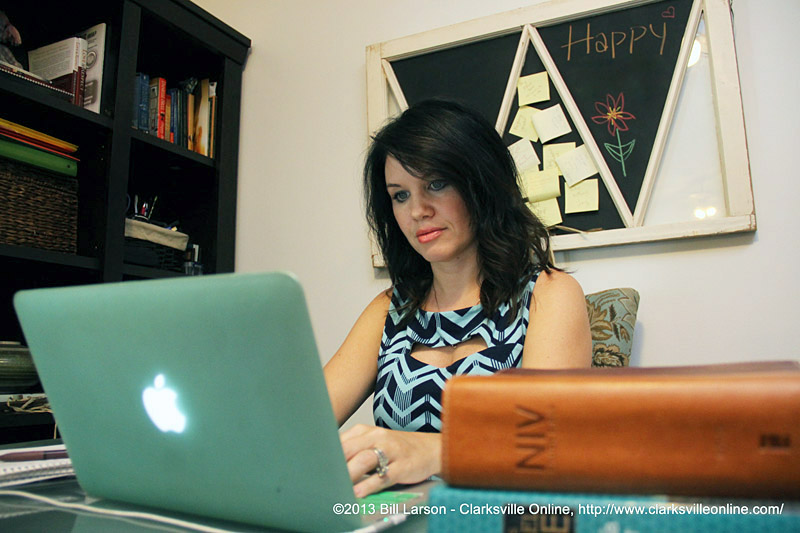 Clarksville, TN – Self love sounds weird.
At least it did to me when I was barely double digits and a woman at a church I was uncomfortably visiting with my slumber party pal suggested that I should "love myself."
Love myself? What in carnation was this nut-job talking about?
I knew how to love pizza and chocolate. I was comfortable loving the Facts or Life and even Ricky Schroeder. But loving myself? That seemed so strange.
«Read the rest of this article»
Written by Henry Wadsworth Longfellow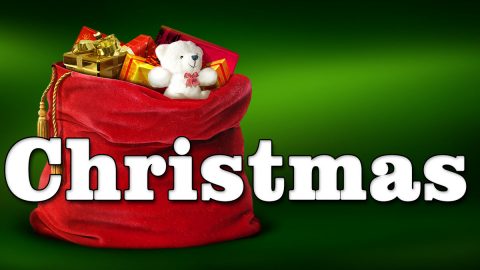 I heard the bells on Christmas Day
Their old, familiar carols play,
And wild and sweet
The words repeat
Of peace on earth, good-will to men!
And thought how, as the day had come,
The belfries of all Christendom
Had rolled along
The unbroken song
Of peace on earth, good-will to men!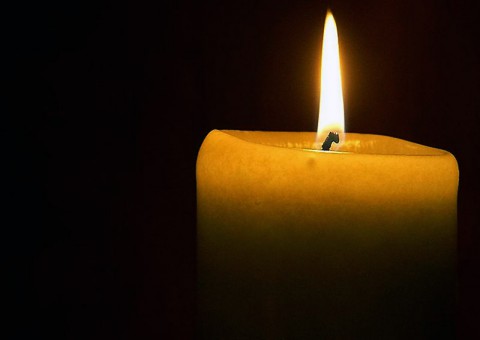 «Read the rest of this article»
Written by Sgt. Katie Eggers
Headquarters, 101st Airborne Division (Air Assault)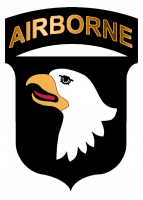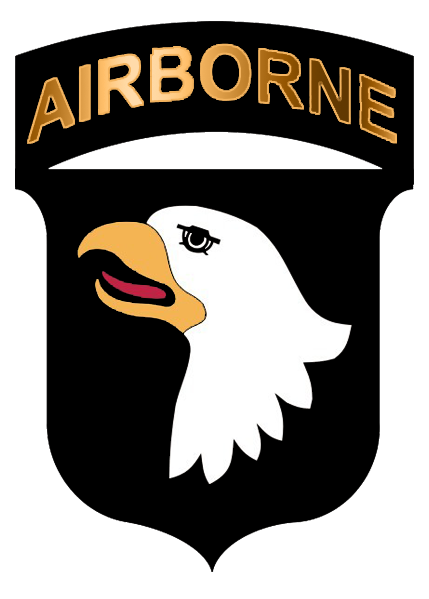 Baghdad, Iraq – Early Sunday morning at Union III, the sound of a guitar and hymns being sung could be heard among the pitter-patter of raindrops. Before the sun had even come up, a group of Soldiers endured the weather to gather for an Easter sunrise service. By the end of the service, the rain subsided, giving Soldiers the opportunity to take in their surroundings.
The Easter sunrise service was just one of five religious services held at Union III and one of many services across the Combined Joint Force Land Component Command – Operation Inherent Resolve (CJFLCC-OIR) area of operations in celebration of the holiday.
"At each location across the CJFLCC we held Christian services, which include protestant and Catholic, and Latter Day Saints," said Lt. Col. David A. Bowlus, CJFLCC-OIR chaplain.
«Read the rest of this article»