Topic: God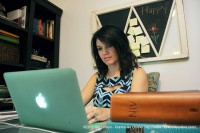 Clarksville, TN – When I was a social worker years ago, I was very eager to help people. I would see them struggling to pay bills, or to have gas money to get around. I hated watching people struggle to make ends meet. It kept me up some nights.
My primary role was to help them (usually young single mothers) with parenting skills and to teach them prenatal, infant and child development. Another part of my job was to help them with their budgeting. «Read the rest of this article»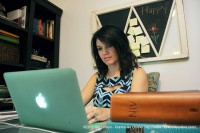 Clarksville, TN – With Valentine's Day approaching, you might be wondering what to give to the love of your life.
Flowers are great; chocolate is better; and diamonds…well, they speak for themselves. But what is even more important than proving to the world that all is good in your marriage by outward public displays, is the day-to-day ways you love your other half.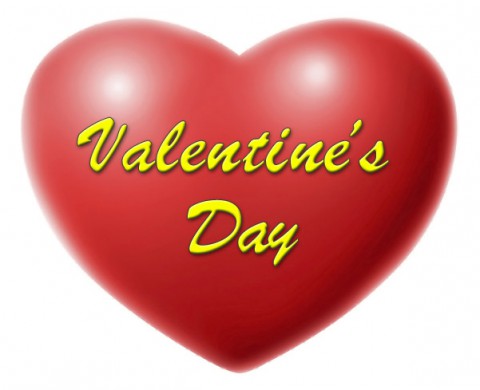 «Read the rest of this article»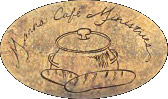 Clarksville, TN – During the first week of January, Clarksvillians joined forces to offer refuge to those whose lives were at stake as the temperature plummeted. In a matter of hours, businesses, churches, and organizations pulled together, offering to help Manna Café set up an emergency warming shelter.
As Director Kenny York's wife, I decided to spend as much time at the shelter as possible during its three days of operation. While there, I witnessed many small, hidden gestures and acts of kindness. «Read the rest of this article»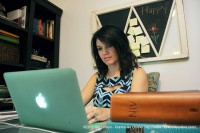 Clarksville, TN - This has been a very difficult week for many of my dear friends. The overwhelming consensus? LIFE IS HARD.
So I want to offer encouragement to you friends. Life is hard, but this season will not last forever! God has big plans for you! Remain steadfast, and seek Him daily! He is always there for us!
«Read the rest of this article»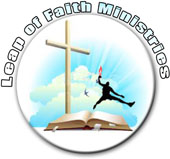 Clarksville, TN – "The joy of the Lord is your strength" (Nehemiah 8:10 NKJV) No wonder Jesus desired so strongly that His disciples understand that He had come, not just to buy their salvation through the cross, but also to provide them with His joy. Jesus told His disciples.
"You haven't done this before. Ask, using my name, and you will receive, and you will have abundant joy." (John 16:24 Living)
The joy of the Lord is ours for the asking. Jesus prayed for us. "But now I come to You, and these things I speak in the world, that they may have My joy fulfilled in themselves." (John 17:13 NKJV) «Read the rest of this article»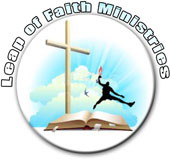 Clarksville, TN – Love is something we Christians talk a lot about. "God is love, Jesus loves you, I love you." But we sometimes fall short of really loving each other. Jesus said, "This is My commandment, that you love one another as I have loved you." (John 15:12 NKJV)
Love means more to us than anything else in the world. We were created to love God and to love one another. When we don't love or feel loved, fearful things happen to us. We become hurt, resentful, afraid of each other, hateful, and guilt ridden. These are all a result of lack of love. A love that accepts, approves of, and believes in others, is patient and kind, never selfish or envious, never proud or seeking its own reward or way. It doesn't hold grudges and doesn't get upset when it must suffer wrong. Such a love endures without weakening in all circumstances. «Read the rest of this article»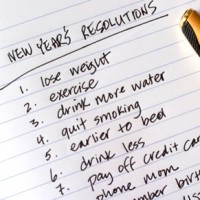 Clarksville, TN – You said you weren't making any more resolutions, but you know that's a lie. You've got goals and plans, and there's no better way than a New Year's resolution to announce your plans to the world. But let me warn you, some plans are better left unmade. Here are 5 resolutions you should reconsider.
To Lose Weight–Yes, I know, losing weight by exercising and eating right is healthy for many of us, but be careful of your motive. If you are trying to get your ex back, look better than your secret nemesis, or just plain "look smokin' hot: beware. This resolution will fail. Resolutions based in vanity or competition rarely last, and you might end up feeling worse about yourself than when you started. «Read the rest of this article»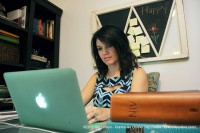 Clarksville, TN – I remember the first day of 2013, and I remember the things I prayed for. I don't remember the things I let go of (as I am in the habit of intentionally "letting things go" on New Year's) because thankfully, I truly did let them go.
I didn't get everything I prayed for this year. I am certain that there is good reason for that, and I always strive to seek peace in that area. But like a kid at Christmas I "got" many blessings I didn't pray for at that time. Often it takes me a long time to remember to pray for some of the areas in my life that are the most delicate. «Read the rest of this article»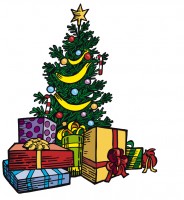 Clarksville, TN – Just for a moment, imagine with me . . .
It's Christmas Day. A light snow is falling. You're aware that, all over Clarksville, people are crowded in their kitchens, or frantically searching for the wrapping paper, or running to their front doors as relatives and friends arrive.
But you're not a part of these scenarios. You're all alone.
«Read the rest of this article»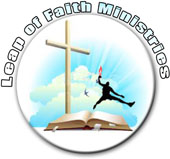 Clarksville, TN – Not one sparrow can fall to the ground without God knowing it. And the very hairs on our heads are all numbered.
So don't worry we are more valuable to Him than many sparrows. (Matthew 10:29-31) Jesus told His disciples that God keeps an eye on every sparrow and counts every hair on our heads, yet the fact remains that sparrows do fall.
Tragedies do come to us. Innocent little children die under the wheels of cars driven by drunks. Someone we love is struck by cancer and dies in spite of our prayers. «Read the rest of this article»