Topic: God
An exercise in homelessness.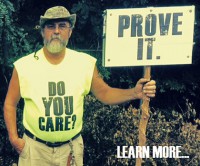 Clarksville, TN – Well, it's day eight, but who's counting?
I wanted to get to my spot by 10:00am this morning, so I got up and headed out early to catch the bus, not even taking the time to eat my oatmeal. The oatmeal, by the way, has been a lifesaver.
This past winter when we were doing the warming shelters, Mat Lasater (of Lasaters) donated these cool little cups of oatmeal, and all you have to do is add warm water, so I brought some with me to see how they do out in the woods … and from this point on, they'll be standard issue in Manna Café's homeless bags.
«Read the rest of this article»
An exercise in homelessness.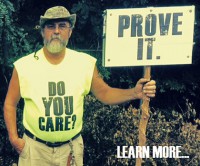 Clarksville, TN – It's Sunday, so I'm taking a much-needed day to rest and regroup. This week has kind of beaten me up physically. God rested on seventh day, and so am I.
Check out what Isaiah says about the connection between serving the poor and resting on the Sabbath:
"Is not this the kind of fasting I have chosen: to loose the chains of injustice and untie the cords of the yoke, to set the oppressed free and break every yoke?
«Read the rest of this article»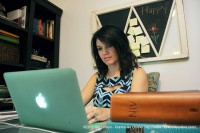 Clarksville, TN – One of my boys asked me recently, "Why doesn't God perform miracles anymore?'
It was a good question…a deep question. It's the kind of question that let's you know your kid is really thinking about God. It's also the kind of question that causes pause, makes you think, and cranks your mental processing up a notch.
We talked about miracles for a while, why God performed miracles like curing illness, reviving people from the dead, parting the sea.
«Read the rest of this article»
Clarksville, TN – The past few days have been absolutely nuts. For those of you who haven't heard, my husband (Kenny York) is spending two weeks as a homeless man in order to give a voice and face to an invisible population: the homeless of Clarksville, TN.
Back in May, when he told me of his plan, I was a little rattled—but not surprised. This is who he is, and I made up my mind before I married him that I wasn't going to squelch the part of him that's not happy unless he's in the middle of the fray.
«Read the rest of this article»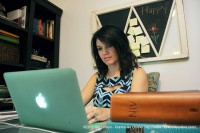 Clarksville, TN – Dating is gross. I mean, it's fun meeting new people, having a reason for a new outfit, a new way to style your hair, and a pretty new lip-gloss, but other than that, dating is just not fun for a lot of people. While the majority of women would like to be in a committed relationship, dating around to find the right guy, and being let down over and over again is simply not enjoyable.
The dating process, or more precisely, the selection process is daunting and exhausting, and many of us run from this prickly ambiguity into any relationship that is, at least, committed or promising; translation: better than nothing. «Read the rest of this article»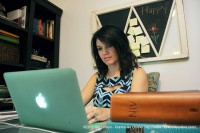 Clarksville, TN – I should have been unremarkable, a nobody, but because of God, I am a servant in His Kingdom daily.
When I was asked to speak at a ladies conference a couple of months ago, I was honored. I was asked to discuss my life before and after Christ. unlike many Christians who became followers at an early age, I was very much an adult when I became a follower. The issue for the conference became, what do I talk about? Where do I begin? «Read the rest of this article»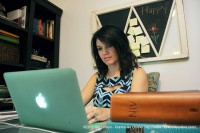 Clarksville, TN – Mother's Day. It sounds possessive, as if we, the moms of the world, actually own the day. A day for mothers. We get what we want. It's all about us, right?
For as long as a I have been a mother of two boys that are two years and eight months apart, way too close in size, and way too far apart in attitude, I have asked for the same Mother's Day gift: for the boys to be nice and get a long for the entire day.
«Read the rest of this article»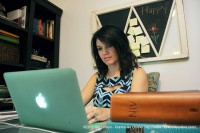 Clarksville, TN – All of a sudden your bed feels like a medical cot, your sheets feel like burlap. The refrigerator 60 feet away sounds like a Boeing 747.
You can hear ice forming in your freezer. You wonder if you put the leftovers in the fridge, remind yourself to write a check for the field trip and to call to reschedule the appointment. Your sister's birthday is coming up; do you have time to send her something thoughtful? «Read the rest of this article»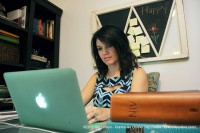 Clarksville, TN – One of the best parts of the Christian community is the idea and practice of serving. Serving is an integral part of being a Christian in action. Christ was the ultimate "servant."
And Jesus called them to him and said to them, "You know that those who are considered rulers of the Gentiles lord it over them, and their great ones exercise authority over them. But it shall not be so among you. But whoever would be great among you must be your servant, and whoever would be first among you must be slave of all. For even the Son of Man came not to be served but to serve, and to give his life as a ransom for many." Mark 10:42-45 «Read the rest of this article»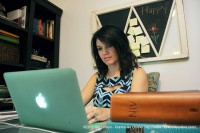 Clarksville, TN – Women's Conferences…if you are a woman and a Christian, you have heard of them. You may even attend them from time to time with your friends or your sisters.
But why do women do this so much more than men? Is it because we are escaping our kids or avoiding our husbands? Well maybe.
But more than that, women are drawn to relationships and even driven by to them. And genuine relationships seem to be the most effective at spurring real change in our all-too-real lives.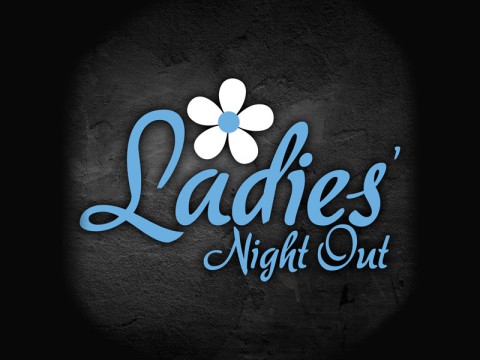 «Read the rest of this article»