Topic: God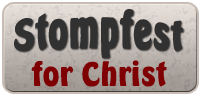 Clarksville, TN – It's back! Stompfest for christ! Clarksville and the surrounding areas are welcome to come out and enjoy live music and entertainment on Saturday September the 28th at the APSU Clement Auditorium.
Several churches will use their God given talents to lift up the name of Jesus through various means of entertainment.
«Read the rest of this article»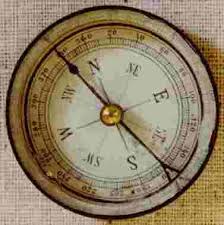 Clarksville, TN – Is your compass broken? Lost? Never owned one?
We all feel lost sometimes. It's a freaky feeling. You feel frustrated, confused, even panic stricken. You pull over, palms sweating, try to find your bearings, double check your directions, reset your navigation.
But what do you do if you don't have directions, navigation, or a compass? You might know where to go, but you won't know how to get there. You might stop for directions, or call someone to ask for their advice, but how do you know if you can trust them? How long do you wander before you turn around and go back? «Read the rest of this article»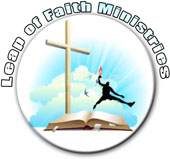 Clarksville, TN - Do you believe God made you the way you are for a reason? And put you where you are because He wants you to be there? Stop and think about it. If you are like me and everybody else I know, you are surrounded by many kinds of circumstances and you are reacting to them.
As children of God we can have authority over our circumstances. Think of yourself standing in the surf with the water up to your armpits and here comes a big wave. If you don't know much about waves you may try to run from it, but it will suck you back and throw you down with a thundering force. Helplessly you tumble around, gasping, and fighting for breath until you emerge in shallow water, bruised and dropping like a drowning kitten. «Read the rest of this article»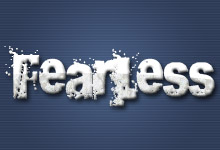 Clarksville, TN – This past spring, I spent a weekend in Paducah with my sister that involved a whole lot of food, shopping, and yakkity-yak. I also spent a couple of hours doing what little sisters do to big sisters: verbally unloading all my internal garbage as she patiently listened, urged me to continue, and handed me tissues.
On my way home from Paducah, it hit me that I'd used the words "afraid" or "anxious" or "worried" dozens of times as I'd told my sister about the issues that plagued me. I was appalled to realize that fear was a daily part of my life. I was a daughter of God but being smothered by fear. So the Lord and I had a talk about it, and He suggested a seven-day fast . . . but not your typical fast. «Read the rest of this article»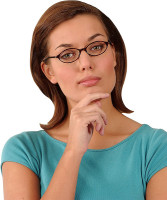 Clarksville, TN – I hate divorce. I believe in the sanctity of marriage. I also know that there are times when leaving a marriage is the safest and wisest thing that you can do.
But it is never, ever easy. The aftermath of divorce is even more grueling at times. There are consequences to divorce, and there are mental traps we find ourselves in.
Here are some lies that divorced women should stop believing. «Read the rest of this article»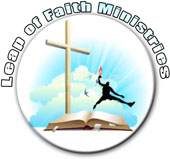 Clarksville, TN – There are some things in Christianity that are harder to understand then other things. Submission is one of them.
When we become Christians, one of the first things we are told about our new life is that "But as many as received Him, to them gave the power to become the sons of God…" (John 1:12 KJV).
When we first discover that verse we think "Wonderful, all that power is mine!" Then we find out even better news, "and if children, then heirs, heirs of God and joint heirs with Christ…" (Romans 8:17 NKJV) Just imagine being joint heirs with the Son of God who said "All authority has been given to Me in heaven and on earth." (Matthew 28:18 NKJV) «Read the rest of this article»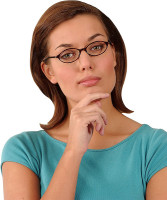 Clarksville, TN – "What are your intentions with my daughter?" asked a concerned father a teenage girl.  Don't tell a dad that intentions don't matter! To him, it's all that matters.
Intention matters. Studies have shown that plants that are talked to lovingly and soothingly are proven to grow better, even when all other conditions (water, food, sunlight) are equal.
If you are doing the right things, why does your intention or motive for doing it matter? And how often do we really examine our own intentions for doing what we normally do? «Read the rest of this article»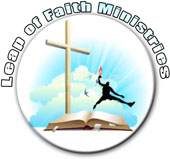 Clarksville, TN – Good things can be perverted and therefore it comes between us and God, making true praise impossible. It may be different in each person's life, but it can be identified by asking a few questions. What do you think you have to have in order to be happy and live successfully?
Most Christians answer quickly, "Jesus Christ, of course." But is Jesus really all you need? You may say "Yes", but are you acting as if deep down you believe you need Jesus plus something? «Read the rest of this article»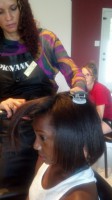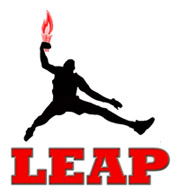 Clarksville, TN – August 25th, 2013 marked the initial Mentoring & Makeover Workshop at Leola's Salon for students enrolled in the LEAP Organization.
The workshop included free makeover and breakout sessions that discussed topics such as self-esteem, coping with peer pressure, leadership, relationships/dating, and health & beauty tips.
«Read the rest of this article»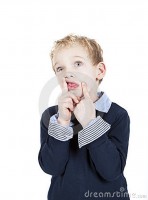 Clarksville, TN – We all have something about us that seems odd to those around us, and even more odd to ourselves. I was always envious of girls who did girly things and actually enjoyed them. Many times, I have thought it would be easier to be like other women. Sometimes, I still do, especially when I suspect that I am giving them my crazy-eye-what-in-the-world-look. It's just easier to fit in.
I've known I was weird since I was about 5 or 6. I wasn't a girl's girl. I liked the Dukes of Hazard cars better than Barbies (her stupid shoes wouldn't stay on). I was good at math. I didn't have crushes on random actors or singers. I couldn't sing along to NKOTB or Guns and Roses (I preferred John Cougar Mellancamp and Billy Ocean). I never squealed or clapped, or hopped on my tippy toes when I saw my friend that I just saw last week (or last period).  I don't like bunko, or girly parties, or hugging people I just met. My sense of humor is odd, sometimes questionable, and sometimes delirious. «Read the rest of this article»