Topic: God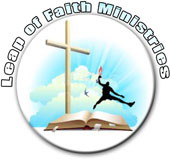 Clarksville, TN – Love is something we Christians talk a lot about. "God is love, Jesus loves you, I love you." But we sometimes fall short of really loving each other. Jesus said, "This is My commandment, that you love one another as I have loved you." (John 15:12 NKJV)
Love means more to us than anything else in the world. We were created to love God and to love one another. When we don't love or feel loved, fearful things happen to us. We become hurt, resentful, afraid of each other, hateful, and guilt ridden. These are all a result of lack of love. A love that accepts, approves of, and believes in others, is patient and kind, never selfish or envious, never proud or seeking its own reward or way. It doesn't hold grudges and doesn't get upset when it must suffer wrong. Such a love endures without weakening in all circumstances. «Read the rest of this article»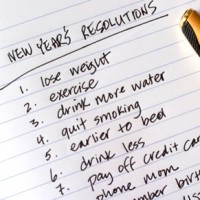 Clarksville, TN – You said you weren't making any more resolutions, but you know that's a lie. You've got goals and plans, and there's no better way than a New Year's resolution to announce your plans to the world. But let me warn you, some plans are better left unmade. Here are 5 resolutions you should reconsider.
To Lose Weight–Yes, I know, losing weight by exercising and eating right is healthy for many of us, but be careful of your motive. If you are trying to get your ex back, look better than your secret nemesis, or just plain "look smokin' hot: beware. This resolution will fail. Resolutions based in vanity or competition rarely last, and you might end up feeling worse about yourself than when you started. «Read the rest of this article»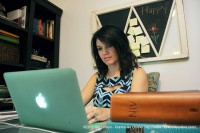 Clarksville, TN – I remember the first day of 2013, and I remember the things I prayed for. I don't remember the things I let go of (as I am in the habit of intentionally "letting things go" on New Year's) because thankfully, I truly did let them go.
I didn't get everything I prayed for this year. I am certain that there is good reason for that, and I always strive to seek peace in that area. But like a kid at Christmas I "got" many blessings I didn't pray for at that time. Often it takes me a long time to remember to pray for some of the areas in my life that are the most delicate. «Read the rest of this article»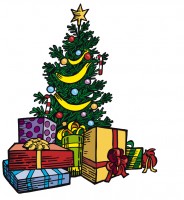 Clarksville, TN – Just for a moment, imagine with me . . .
It's Christmas Day. A light snow is falling. You're aware that, all over Clarksville, people are crowded in their kitchens, or frantically searching for the wrapping paper, or running to their front doors as relatives and friends arrive.
But you're not a part of these scenarios. You're all alone.
«Read the rest of this article»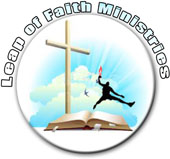 Clarksville, TN – Not one sparrow can fall to the ground without God knowing it. And the very hairs on our heads are all numbered.
So don't worry we are more valuable to Him than many sparrows. (Matthew 10:29-31) Jesus told His disciples that God keeps an eye on every sparrow and counts every hair on our heads, yet the fact remains that sparrows do fall.
Tragedies do come to us. Innocent little children die under the wheels of cars driven by drunks. Someone we love is struck by cancer and dies in spite of our prayers. «Read the rest of this article»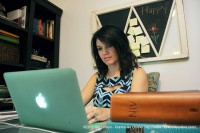 Clarksville, TN – Have you ever met someone "important", but didn't know they were important until later and you wished you could have said something smarter, or been more pleasing in your tone of voice, or more positive in your attitude?
I used to have an uncanny knack for meeting pastors under the worst conditions. «Read the rest of this article»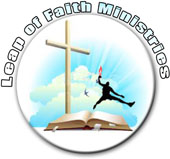 Clarksville, TN – Have you ever stepped outside your door on a beautiful, clear, and sunny day then taken a deep breath of fresh air, and thanked God for His wonderful creation?
But what if the next morning is gray and rainy? Does it automatically make you feel a little depressed as you look out the window? Maybe you don't say it out loud, but how do you feel? Are you in the habit of thanking God only for what you want? And are you in the habit of grumbling when things don't go your way? «Read the rest of this article»
Clarksville, TN - Clarksville native Ben Reed has written his first book, "Starting Small: The Ultimate Small Group Blueprint," designed to help church leaders build and maintain a vibrant and exciting bible study experience, and worship experience, to help people of all ages grow spiritually, and enjoy life to it's fullest through the word of God.
Reed is a small groups pastor at Long Hollow Baptist Church in Hendersonville Tennessee, having spent several years as a pastor at Grace Community Church in Clarksvlle, TN.
Reed graduated from the Southern Baptist Theological Seminary and his focus was in Theology and Biblical Counseling, but his passion lies in helping people apply the word of God to their lives, right in the middle of life's biggest questions and heartaches.
In an interview with Clarksville Online, Ben explains his motivation for writing the book. «Read the rest of this article»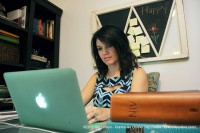 Clarksville, TN – My friend called me for parenting advice the other day. I was in shock. She said, "I had to call you; you're the only one who'd understand." Ooh, I thought, this should be good. She continues, "Charlie (not his real name) got in trouble for fighting today and I don't know if I should punish him."
She goes on to describe her dilemma. She wants to teach him right from wrong. She wants him to be a good person. She also doesn't want to punish him unfairly if he was the one being bullied (which her son claims.) She wants to be a good mom. She is a good mom. But good parenting isn't always clear-cut. «Read the rest of this article»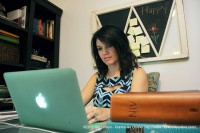 Clarksville, TN – How's life? Really think about it. Are you loving life, or does your heart ache?  Are you enjoying peace and joy, or are you like the salmon, always swimming up stream?
If you are like many people, you desire a calm that constantly eludes you and a happiness that only seems fit for other people.
Whether you have been a Christian for years, or if you are wrestling through your faith, you probably could learn from these 7 tips. «Read the rest of this article»