Topic: God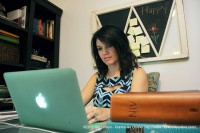 Clarksville, TN – I should have been unremarkable, a nobody, but because of God, I am a servant in His Kingdom daily.
When I was asked to speak at a ladies conference a couple of months ago, I was honored. I was asked to discuss my life before and after Christ. unlike many Christians who became followers at an early age, I was very much an adult when I became a follower. The issue for the conference became, what do I talk about? Where do I begin? «Read the rest of this article»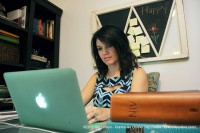 Clarksville, TN – Mother's Day. It sounds possessive, as if we, the moms of the world, actually own the day. A day for mothers. We get what we want. It's all about us, right?
For as long as a I have been a mother of two boys that are two years and eight months apart, way too close in size, and way too far apart in attitude, I have asked for the same Mother's Day gift: for the boys to be nice and get a long for the entire day.
«Read the rest of this article»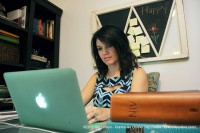 Clarksville, TN – All of a sudden your bed feels like a medical cot, your sheets feel like burlap. The refrigerator 60 feet away sounds like a Boeing 747.
You can hear ice forming in your freezer. You wonder if you put the leftovers in the fridge, remind yourself to write a check for the field trip and to call to reschedule the appointment. Your sister's birthday is coming up; do you have time to send her something thoughtful? «Read the rest of this article»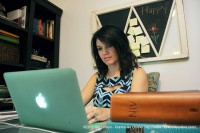 Clarksville, TN – One of the best parts of the Christian community is the idea and practice of serving. Serving is an integral part of being a Christian in action. Christ was the ultimate "servant."
And Jesus called them to him and said to them, "You know that those who are considered rulers of the Gentiles lord it over them, and their great ones exercise authority over them. But it shall not be so among you. But whoever would be great among you must be your servant, and whoever would be first among you must be slave of all. For even the Son of Man came not to be served but to serve, and to give his life as a ransom for many." Mark 10:42-45 «Read the rest of this article»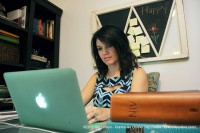 Clarksville, TN – Women's Conferences…if you are a woman and a Christian, you have heard of them. You may even attend them from time to time with your friends or your sisters.
But why do women do this so much more than men? Is it because we are escaping our kids or avoiding our husbands? Well maybe.
But more than that, women are drawn to relationships and even driven by to them. And genuine relationships seem to be the most effective at spurring real change in our all-too-real lives.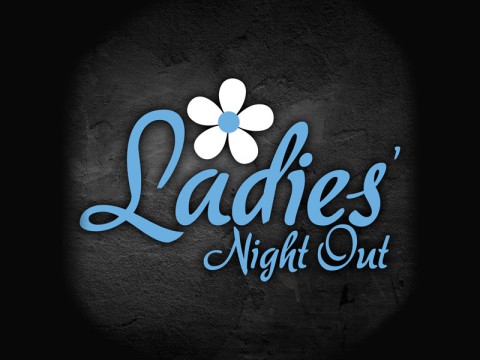 «Read the rest of this article»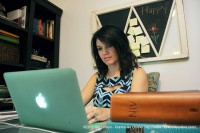 Clarksville, TN – It wasn't that long ago that I was a divorcee. It was not an easy time in my life by any stretch of even the most twisted imagination. But one thing is for sure; hope was the O2 of every breath I took.
I am remarried now. And I certainly feel blessed, but I have several friends who are "single moms" and they are some of the most beautifully humble, loving and godly people I know. There isn't a public figure, famous writer, or inspirational speaker that adds more value and light to my life than these women do.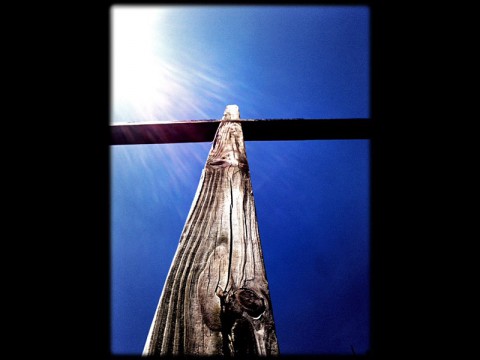 «Read the rest of this article»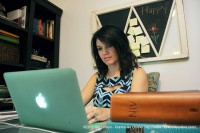 Clarksville, TN – Work. Work. Work. Study. Complain. Work. Worry. Clean. Write. Crumble. Cry. Work. This has been my existence.
My dogs were skunked last night. Not a little: like warfare of liquid fire raining upon our home. More good news: one of my dogs is nursing nine one-week-old pups. Now I am picturing nine helpless, blind little puppies withering away from the toxicity of rancid stench upon the bosom of their mother.
My thoughts (and the words I spoke aloud to my husband): "I feel like Job." Life has been so difficult for so long, and the hits just keep coming. «Read the rest of this article»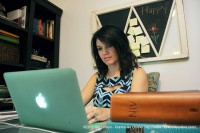 Clarksville, TN – When I say life is hard sometimes it's so you will know that nobody's life is perfect and so that you will pray for me as (perhaps) I have prayed for you (maybe without even mentioning it to you).
But I don't deny that I am blessed. Here are a few things I am thankful for right now: My 13 year old for taking up for his brother this week, my 10 year old for being intentional about reading the Bible (he decided to study Mark this week), the time and money to workout (my reprieve!), and my husband who loves me when I am mean, critical and (feeling) unlovable.
«Read the rest of this article»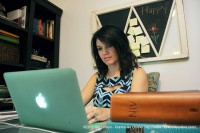 Dear Adam,
I can't imagine what it is like to be a guy! What a load of responsibility (Genesis 3.17-19)! But I'm not going to lie, I feel like you could've done so much better. There's a time to be laid-back and there's a time to take action. That was an action time. You were supposed to co-rule with Eve, not give into sin.
I wish you would have been the voice of reason. Instead, you blamed her for your part in the sin, but that was a part of the curse that began with the sin (Genesis 3.12).
«Read the rest of this article»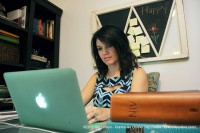 Dear Eve,
Oh how I envy the little piece of paradise you experienced for a short time! I wish I could have felt what it's like to just be with my husband, never worrying, wanting, or feeling insecure (Genesis 2.23-25)
It sounds like we both suffer from an overly trusting nature, unfortunately sometimes falling to crafty foes (Genesis 3.1). The problem is that we both have trusted the enemy instead of simply trusting in God (Genesis 3.6).
«Read the rest of this article»