Topic: Golf Club Lane
Education legislation in support of military dependents to be heard in Education Sub Committee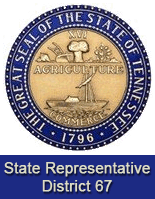 Nashville, TN – Six students and two staff members with the Mayor's Youth Council visited the Tennessee State Capitol last week.
"These student leaders are to be commended for making the time to visit the capitol," State Representative Joe Pitts (D-Clarksville) said.  "I always look forward to constituents, especially students, visiting the State Capitol," Pitts said.
Legislation for children of service members killed or reported missing in action to be heard in Education Subcommittee this week.
«Read the rest of this article»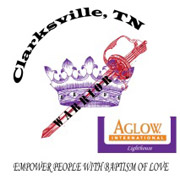 Clarksville, TN – The previously-known Women's Aglow is coming back in Clarksville. It is now known as Aglow due to the inclusion of males in the organization. Males and females are welcome to the meetings.
We are a community-focused organization with the purpose of uniting the Body of Christ in Clarksville. We hope to bring healing to our community through one heart at a time.
Our Interest Meeting is Tuesday, November 19th at 6:30pm.
«Read the rest of this article»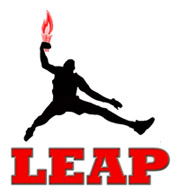 Clarksville, TN – In support of the West Gate Christian Center, LEAP Org. donated 40 pair of new shoes for their upcoming Back to School Shoe Drive.
LEAP Board President, Joe Shakeenab said that, "LEAP Org. is honored to assist other community organizations in their efforts to provide for, uplift, and inspire our children".
"Destiny takes one-step at a time but it is hard to step without a good pair of shoes so I decided to do something," said Cheryl Moultry, Assistant Pastor at Westgate Christian Church.
«Read the rest of this article»
Monday, May 13th, 2013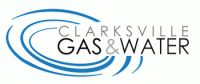 Clarksville, TN – Clarksville Gas and Water construction crews have closed Golf Club Lane from Drinkard Drive to Old Ashland City Road until 1:30pm this afternoon. Crews are replacing approximately twenty feet of sewer main on Golf Club closing all lanes of traffic.
Motorists will be detoured to Drinkard Drive and Old Ashland City Road.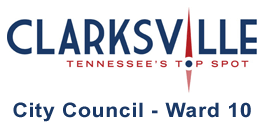 Clarksville, TN – I hope everyone had an enjoyable and safe start to the New Year. The city council cranked-up 2013 with two meetings on Thursday evening.
A special session was held to swear-in elected members and confirm the mayor's choice for pro tem. Then a couple of hours later, the usual first Thursday of the month regular voting session was conducted. «Read the rest of this article»
After a shoplifter is caught, cited, and released, he makes a beeline to another store to shoplift and is caught again.

Clarksville, TN – On September 25th, 2012, around 8:15am, Clarksville Police Officers were called to Kroger's on Madison Street about a man who had taken several cases of beer and meat and left the store without paying.
The man, David Felts, was located by officers at the corner of Golf Club Lane and Crossland Avenue. He was pushing a Kroger's shopping cart down the street loaded with the stolen beer and pork ribs.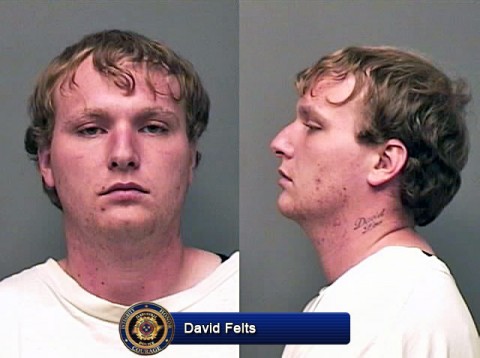 «Read the rest of this article»
Tuesday, June 26th, 2012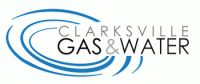 Clarksville, TN – Clarksville Gas and Water has turned off water service on the west end of Old Ashland City Road to Golf Club Lane and on Madison Street from Golf Club Lane to the Madison Street Plaza.
Construction crews are repairing a four-inch water main leak on Old Ashland City Road and expect the work to be complete and water restored by approximately 4:00pm.
The roads are open to traffic.

Clarksville, TN – On June 10th, 2012, around 7:00pm, Clarksville Police responded to the area of Golf Club Lane in reference to a shooting which already occurred.
When Police arrived, they found Harley Daniel Bronaugh, 20,who had sustained a gunshot wound to his left side. He told Police, Qwentin (no last name) had shot him. He was taken by Lifeflight to Vanderbilt University Medical Center, underwent surgery, and is in stable condition.

«Read the rest of this article»
Monday, June 4th, 2012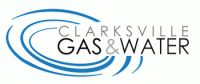 Clarksville, TN – Clarksville Gas and Water has closed a short section of Old Ashland City Road near the Golf Club Lane intersection until 3:30pm this afternoon. Construction crews are performing natural gas line maintenance and inspection.
Motorists will be detoured around the job site.
Tuesday, May 22nd, 2012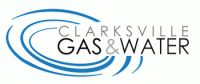 Clarksville, TN – Clarksville Gas and Water will have Madison Street closed to one lane of traffic traveling eastbound from Crossland Avenue to Golf Club Lane for concrete repairs. Work is expected to be complete by 2:00pm this afternoon.
Please approach the work zone with caution.