Topic: google Play

It's smart to review coverage terms for multiple areas
Nashville, TN – As you ring in the New Year, it is a good idea to evaluate your insurance coverage. The National Association of Insurance Commissioners (NAIC) – of which Commerce and Insurance is a member – offers these tips and reminders to help with your review. «Read the rest of this article»
NORAD and USNORTHCOM Public Affairs

Peterson Air Force Base, CO – The North American Aerospace Defense Command is prepared to track Santa's yuletide journey! The NORAD Tracks Santa website, www.noradsanta.org, is live and tracking Santa.
«Read the rest of this article»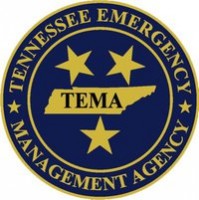 Nashville, TN – Tennesseans can download Ready TN, the Tennessee Emergency Management Agency's (TEMA) popular smartphone preparedness application, to iPhone and iPad devices and access the application's information and resources on hazards and how to be ready for emergencies.
"It is incredibly important Tennesseans take time to prepare for emergencies, and this new app from TEMA is designed to be responsive to our customers, the taxpayers," Tennessee Governor Bill Haslam said. "Citizens are relying increasingly on their mobile devices for relevant and timely information, and the ReadyTN app delivers critical tips and resources to Tennesseans so they can be prepared the next time a disaster strikes." «Read the rest of this article»