Topic: Google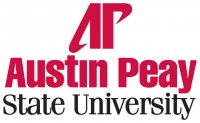 Clarksville, TN – For Dr. John Volker, the establishment of the new Center for Entrepreneurship at Austin Peay State University "is a dream come true."
"My excitement knows no boundaries," Volker, a professor in the APSU College of Business, said.
Volker will serve as director of the new center, which was officially announced during a special event May 3rd on campus.
«Read the rest of this article»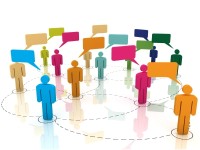 Clarksville, TN – Learning that one of their customers does not use the internet would astound most businessmen. A company's webpages, online listings, and social media profiles are the 21st century storefront window of a business.
Business reputation management is, therefore, an essential skill for the modern entrepreneur. So what happens when a customer comes across a negative review, and decides to try your competition instead of buying from you?
Bad news: you lose business! The good news is, there are a few things you can do to avoid this! «Read the rest of this article»
Clarksville, TN – In researching this story, and getting to know the life of George Nishimura, I've learned so much about World War II that I have never known before.  His personal handwritten account of his life is an amazing recollection of what it was like growing up in a country that came under attack from the Japanese, and how he wanted to "do something" to help the Americans fight back.
George Nishimura served his country in the best way he knew how.  He followed orders and did what he was told.  The Japanese-American soldiers who volunteered to serve, were treated differently.  There was a feeling of apprehension by most Americans, who wondered how can the "Japs" be the good guy and bad? «Read the rest of this article»
NORAD and USNORTHCOM Public Affairs

Peterson Air Force Base, CO – The North American Aerospace Defense Command is prepared to track Santa's yuletide journey! The NORAD Tracks Santa website, www.noradsanta.org, is live and tracking Santa.
«Read the rest of this article»
November issue highlights sites and apps that can help shoppers score great deals

Yonkers, NY – Hunting down deals and finding the best stuff to buy use to be a lot of work.  But these days, mobile technology can easily help shoppers find what they are looking for at a great price.
The November 2012 issue of ShopSmart, from Consumer Reports, features ten must-have, free apps that can help shoppers score some of the best deals. «Read the rest of this article»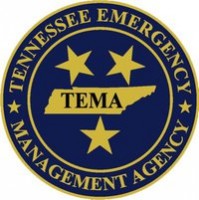 Nashville, TN – Tennesseans can download Ready TN, the Tennessee Emergency Management Agency's (TEMA) popular smartphone preparedness application, to iPhone and iPad devices and access the application's information and resources on hazards and how to be ready for emergencies.
"It is incredibly important Tennesseans take time to prepare for emergencies, and this new app from TEMA is designed to be responsive to our customers, the taxpayers," Tennessee Governor Bill Haslam said. "Citizens are relying increasingly on their mobile devices for relevant and timely information, and the ReadyTN app delivers critical tips and resources to Tennesseans so they can be prepared the next time a disaster strikes." «Read the rest of this article»

Reston, VA – comScore, Inc., a leader in measuring the digital world, today released its monthly comScore qSearch analysis of the U.S. search marketplace. Google Sites led the explicit core search market in April with 66.5 percent of search queries conducted. «Read the rest of this article»
Investigation Looks at Data Collection through the Biggest Social Network; Nine Ways for Consumers to Protect Themselves

Yonkers, NY – Nearly 13 million U.S. Facebook users do not use, or are not aware of the site's privacy controls, according to a new Consumer Reports investigation on Facebook and privacy, potentially exposing  personal information beyond their network of Facebook friends.
The report also revealed that a projected 4.8 million people have posted about where they planned to go on a certain day, a potential tip-off to burglars, while 4.7 million have "liked" a Facebook page about health conditions or treatments, details that insurers might use against them. «Read the rest of this article»
Written by Jessica Culler
NASA's Ames Research Center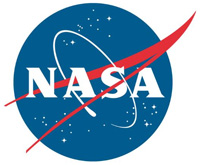 Moffett Field, CA – Grayscale pixels – up close, they look like black, white or grey squares. But when you zoom out to see the bigger picture, they can create a digital photograph, like the one of our moon below:
For NASA researchers, pixels are much more – they are precious data that help us understand where we came from, where we've been, and where we're going.
At NASA's Ames Research Center, Moffett Field, CA, computer scientists have made a giant leap forward to pull as much information from imperfect static images as possible. With their advancement in image processing algorithms, the legacy data from the Apollo Metric Camera onboard Apollo 15, 16 and 17 can be transformed into an informative and immersive 3D mosaic map of a large and scientifically interesting part of the moon.
«Read the rest of this article»
1 in 10 Mobile Subscribers Now Using iPhone