Topic: GPA
Written by Maj. Gen. Jeffrey Snow
Commanding General for U.S. Army Recruiting Command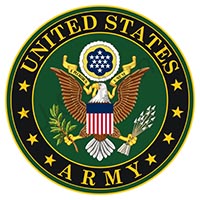 Fort Knox, KY – Unfortunately, the growing divide between the military and society was apparent last week when a teacher's inaccurate and misinformed statements about the quality of America's armed forces made national headlines.
As a U.S. Army officer for more than 30 years, I can tell you our nation's military services are among the most respected organizations in the world, and the individuals who choose to serve deserve the support of our nation's people.
About 50 percent of young Americans today admit they know little to nothing about our military. As a nation, we are failing them, and we are failing ourselves.
«Read the rest of this article»

Clarksville, TN – Forty years before Leonard Hamilton became Florida State University's winningest head basketball coach, he was a young graduate assistant on the coaching staff at Austin Peay State University.
Prior to his arrival, he'd been initiated into the Kappa Alpha Psi fraternity, and while on campus, Hamilton encouraged a group of motivated young men to establish a chapter at Austin Peay.
«Read the rest of this article»
APSU Sports Information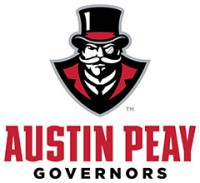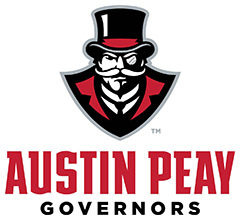 Clarksville, TN – An impressive fall semester for Austin Peay State University's student athletes translated into the classroom with the department's varsity teams posting a record 3.110 grade-point average for the Fall 2017 semester.
The department saw a record 204 student-athletes receive academic recognition during the recently concluded fall semester. Records also fell with the total number of athletes named to the Athletics Director's Honor Roll (97), earning Austin Peay dean's list recognition (107) and posting a perfect 4.0 GPA during the semester (51).
«Read the rest of this article»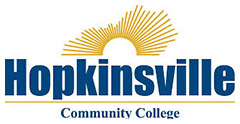 Hopkinsville, KY – Hopkinsville Community College (HCC) inducted 9 new members to its local chapter of the SALUTE Veteran National Honor Society.
Students selected for recognition through SALUTE received a certificate and military-style challenge coin commemorating their membership in the honor society and their specific level of academic achievement as well as opportunities to network, give and get assistance to fellow members or veterans.
«Read the rest of this article»
Applications must be submitted by January 12th, 2018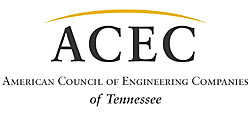 Nashville, TN – The American Council of Engineering Companies of Tennessee (ACEC Tennessee) is accepting scholarship applications from Tennessee engineering and land surveying students, and Tennessee Engineering Foundation (TEF) will award four additional scholarships to advance the industry. Applications for all scholarships must be submitted by January 12th, 2018.
«Read the rest of this article»

Clarksville, TN – The holiday season is approaching, which means college students from across Tennessee will soon return home to visit family and connect with old friends.
For many, it's a chance to catch up on sleep and relax after a busy semester, but for others, the long winter break offers an opportunity to get a jumpstart on the spring semester.
«Read the rest of this article»
APSU Sports Information

Kansas City, MO – The Austin Peay State University women's soccer program was awarded the United Soccer Coaches Team Academic Award for 2016-17.
Austin Peay was one of six Ohio Valley Conference schools to be presented with the honor which recognizes student athletes for their work ethic not only on the field, but in the classroom.
«Read the rest of this article»
APSU Sports Information

Brentwood, TN – Austin Peay State University women's tennis team was one of 16 teams to receive an Ohio Valley Conference Team Academic Achievement Award, the league office announced Monday.
The OVC Team Academic Achievement Awards which are presented annually in each Conference-sponsored sport to the member institution's team with the greatest percentage of its eligible student-athletes who achieved a 3.25 grade point average or higher.
«Read the rest of this article»
APSU Sports Information

Lexington, KY – Both Austin Peay State University volleyball programs have received the American Volleyball Coaches Association's Team Academic Award, announced Monday.
It is the fifth consecutive year the indoor volleyball program has been recognized. Meanwhile, the beach volleyball team receives the award in its first season and was one of only 19 beach programs nationwide to earn the honor.
«Read the rest of this article»

Clarksville, TN – Earlier this year, several of Betty Joe Wallace's friends and former students gathered in the Austin Peay State University Morgan University Center for a special memorial dinner honoring the late history professor.
On that winter evening, under the warm lights of the center's ballroom, attendees heard familiar stories about this trailblazing woman who helped found both the African-American Studies and the Women's and Gender Studies programs at Austin Peay.
«Read the rest of this article»