Topic: GPS
NASA Headquarters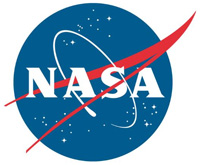 Washington, D.C. – A new kind of atomic clock, non-toxic propellant system and missions to characterize how space weather interferes with satellites and communication transmissions are one step closer to liftoff. With the second-ever SpaceX Falcon Heavy launch complete, these NASA technologies await the powerful rocket's next flight.
"We are pleased with the success of yesterday's Falcon Heavy launch and first-stage landings," said Acting Associate Administrator for NASA's Space Technology Mission Directorate Jim Reuter. "We have important technologies that are ready to fly, and this success helps put us on that path."
«Read the rest of this article»
Written by Danny Baird
​NASA Goddard Space Flight Center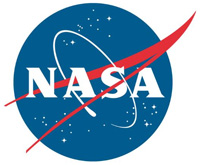 Greenbelt, MD – The four Magnetospheric Multiscale (MMS) spacecraft recently broke the world record for navigating with GPS signals farther from Earth than ever before. MMS' success indicates that NASA spacecraft may soon be able to navigate via GPS as far away as the Moon, which will prove important to the Gateway, a planned space station in lunar orbit.
After navigation maneuvers conducted this February, MMS now reaches over 116,300 miles from Earth at the highest point of its orbit, or about halfway to the Moon.
«Read the rest of this article»
Written by Lori Keesey
NASA's Goddard Space Flight Center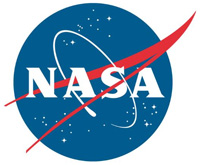 Greenbelt, MD – NASA scientists, engineers, and technologists are preparing for a new era of human exploration at the Moon, which includes a new launch system, capsule, and lunar-orbiting outpost that will serve as the jumping-off point for human spaceflight deeper into the Solar System.
NASA's Goddard Space Flight Center in Greenbelt, Maryland, is playing a vital role in these initiatives, particularly in the areas of communications and instrument development as evidenced by the recent award of five proposals under NASA's Development and Advancement of Lunar Instrumentation (DALI) to advance spacecraft-based instrument for use in lunar-landing missions.
The technologies needed for sustainable exploration at the Moon will have to be powerful, multipurpose, and fast, said Jake Bleacher, Chief Scientist for the Human Exploration and Operations Mission Directorate.
«Read the rest of this article»
Tennessee State Government

Nashville, TN – Monday night, Tennessee Governor Bill Lee delivered his first State of the State address and presented budget priorities to a joint session of the General Assembly in the House Chamber.
Governor Lee proposed a strong, conservative budget with a record-breaking deposit to the Rainy Day Fund that will lift the state savings account to a historic high $1.1 billion.
«Read the rest of this article»
NASA Headquarters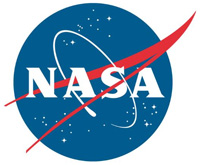 Washington, D.C. – NASA has selected a new mission that will help scientists understand and, ultimately, forecast the vast space weather system around our planet. Space weather is important because it can have profound impacts – affecting technology and astronauts in space, disrupting radio communications and, at its most severe, overwhelming power grids.
The new experiment will, for the first time, obtain global observations of an important driver of space weather in a dynamic region of Earth's upper atmosphere that can cause interference with radio and GPS communications.
«Read the rest of this article»
Austin Peay State University (APSU)

Clarksville, TN – Austin Peay State University and the APSU College of Science, Technology, Engineering and Mathematics (STEM) recently celebrated women in STEM by launching a high-altitude balloon carrying two dolls adorned in American Girl NASA space suits.
The dolls reached 93,914 feet at 11:13am January 24th, 2019.
«Read the rest of this article»
Written by Carol Rasmussen
NASA's Earth Science News Team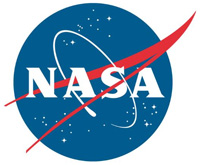 Washington, D.C. – A multiyear study has uncovered evidence that a 21-mile-long (34-kilometer-long) section of a fault links known, longer faults in southern California and northern Mexico into a much longer continuous system. The entire system is at least 217 miles (350 kilometers) long.
Knowing how faults are connected helps scientists understand how stress transfers between faults. Ultimately, this helps researchers understand whether an earthquake on one section of a fault would rupture multiple fault sections, resulting in a much larger earthquake.
«Read the rest of this article»
NASA's Jet Propulsion Laboratory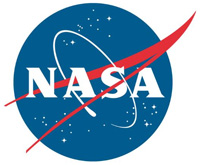 Pasadena, CA – The Gravity Recovery and Climate Experiment Follow-On (GRACE-FO) mission team plans to switch to a backup system in the Microwave Instrument (MWI) on one of the twin spacecraft this month. Following the switch-over, GRACE-FO is expected to quickly resume science data collection.
A month after launching this past May, GRACE-FO produced its first preliminary gravity field map. The mission has not acquired science data since mid-July due to an anomaly with a component of the Microwave Instrument on one of the GRACE-FO spacecraft. The mission team is completing its investigation into the cause of the anomaly.
«Read the rest of this article»
Austin Peay State University

Clarksville, TN – Austin Peay State University student Jordan Miller's research project this summer might change the way you see the road.
Or, more specifically, it might change the way your car sees the road.
«Read the rest of this article»
Tennessee Department of Agriculture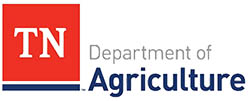 Nashville, TN – Tennessee Department of Agriculture says in Tennessee, a growing number of farmers markets are putting more dollars into farmers' pockets while helping hungry people maximize their access to fresh food.
Forty of Tennessee's farmers markets now work with the Supplemental Nutrition Assistance Program (SNAP), the federal government's primary anti-hunger program.
«Read the rest of this article»