Topic: Grace Church of the Nazarene

Nashville, TN – Though spring has officially arrived, the American Red Cross blood supply is still recovering from severe winter storms in March. Donors of all blood types are urged to roll up a sleeve and help save lives.
Winter weather in parts of the country forced more than 270 blood drives to cancel, resulting in over 9,500 uncollected blood and platelet donations in the first two weeks of March.
«Read the rest of this article»

Nashville, TN – All eligible blood donors are encouraged to give blood and help save lives in March, Red Cross Month. Donating is easier than ever with the Blood Donor App and RapidPass.
With the free Red Cross Blood Donor App, donors can conveniently schedule and manage donation appointments, access their donor card, track the impact of their donations and earn rewards.
«Read the rest of this article»
October is Breast Cancer Awareness Month
Support cancer patients and others needing blood

Clarksville, TN – During Breast Cancer Awareness Month this October, the American Red Cross encourages eligible donors to give blood to support cancer patients and others needing blood products.
According to the American Cancer Society, breast cancer is the second most common cancer among women in the U.S., with one in eight developing invasive breast cancer in her lifetime. Breast cancer patients may need blood products during chemotherapy, mastectomy surgery or treatment of complications.
«Read the rest of this article»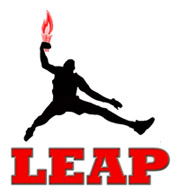 Clarksville, TN – LEAP Organization was pleased to recognize Pastor Steve Estep, Yolanda Stewart, and Angela Hopkins for their distinguished service as board members. They have successfully guided the organization in its mission to instill positive moral growth and sustainable life skills development in youth during their time of service.
Pastor Steve Estep served as Vice President from 2010 to 2013. One of Pastor Estep's biggest contributions to LEAP was when he graciously opened the doors of Grace Church of the Nazarene to allow LEAP to operate the youth development programs until LEAP acquired the current facility. His church was very welcoming and supportive of LEAP'S endeavors.
«Read the rest of this article»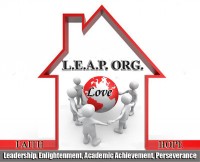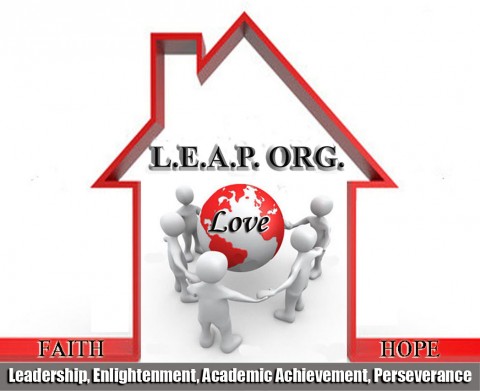 Clarksville, TN – LEAP is preparing for its 3rd Annual Youth Summer Trip to St Louis Missouri from July 25th to July 29th, 2013 and would like to extend an invitation to youth ages 11 to 18 to participate.
The purpose of this trip is to provide students with with entertaining and educational summer trip in St Louis that will consist of the following:
«Read the rest of this article»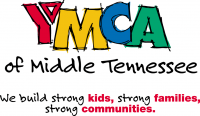 Clarksville, TN – Journey to Freedom is a group for adults of any age who want to self-examine and work toward making healthy changes that will promote joy, hope and peace in their life.
Journey to Freedom is an 8 week process of reading, evaluating, and group discussion that will help you get to the heart of what is no longer working in your life, and where you are in the process of change. You will look at the role that fear, self-esteem, and grief play in your decisions. «Read the rest of this article»

Montgomery County, TN – A seventh group of participants completed the Clarksville-Montgomery County Green Certification Program (CMCGCP) workshops this month.
The group began the process in October 2012 with plans to complete their certifications by April 2013.
«Read the rest of this article»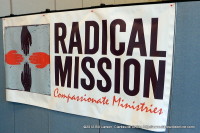 Clarksville TN – The 5th annual "Warm Souls Christmas Celebration" was held Monday at the Hilldale Baptist Church Activities Center on Old Farmers Road.
Over 1200 Clarksville area citizens were treated to live music, a free shopping spree, Christmas portraits, free haircuts, free gifts, and more, provided by Radical Mission Compassionate Ministries.
«Read the rest of this article»
Clarksville, TN – The LEAP Organization, Daymar Institute, Kohls, Manna Cafe, Montgomery County Youth Services, and Youth Employment Services have partnered to operate a Youth Career Development Program. The program is open to youth ages 15 to 18, and begins on January 5th, 2013 with the deadline to apply being December 7th, 2012.
The goal of the program is to prepare youth to be able to successfully obtain employment by providing interview technique coaching, resume writing instructions, provide relevant work experience, and job placement assistance with employers. «Read the rest of this article»

Clarksville, TN – The Clarksville City Council met for their regular meeting last night where they tacked a host of issues; including the the Expansion of the Winn Materials Barge Port, creating a capital project for repairs to the Smith-Trahern mansion, and a proposal to expand the number of Package Stores allowed in the city.
The Barge Port was approved, the Capital Project for Smith-Trahern Mansion was approved, and the expansion of the liquor establishments was rejected. Read on for much more! «Read the rest of this article»