Topic: Grants
Company takes Advantage of Entrepreneurs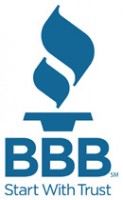 Nashville, TN – The Better Business Bureau warns entrepreneurs of the business practices of Grants Now USA located at 1960 Madison Street, Suite J, PMB 329, Clarksville, TN 37043. Websites include: plentyoffunds.com and businessgrantsnows.com
This company claims to offer business grant writing services; however, 39 customer complaints filed with BBB allege difficulty obtaining the guaranteed help claiming the company's customer service is very poor.
Some complaints allege the company fails to complete the promised business plan, or if the customer does receive the business plan, it is incomplete or poorly written. «Read the rest of this article»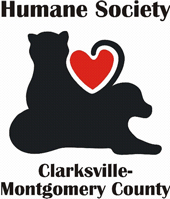 Clarksville, TN – The Humane Society of Clarksville-Montgomery County has announced the addition of Parkway Animal Clinic on McClardy Road to its already 8-strong list of high-quality low-cost spay-neuter veterinary partners.
Each veterinary partner's participation enables the Humane Society to offer affordable spay-neuter surgeries to families that would not or could not spay or neuter their pets otherwise.
«Read the rest of this article»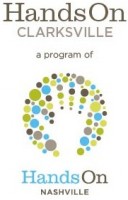 Clarksville, TN – The Nonprofit Partnership Network has partnered with the Community Foundation of Middle Tennessee to present "Giving Matters.com," on July 10th, 2013 from 1:00pm-3:00pm in the small meeting room at the Clarksville Montgomery County Library.
The learning session will teach participants how to use and benefit from the "Giving Matters.com" website. This resource is operated by the Community Foundation of Middle Tennessee and it empowers local philanthropy by putting information about Middle Tennessee nonprofits at the fingertips of potential donors and volunteers. «Read the rest of this article»

Nashville, TN – The American Red Cross today issued a six-month progress report on its work to help people affected by Superstorm Sandy.
"In the six months since Sandy devastated homes, communities and families in New York and New Jersey, signs of progress and hope can be seen throughout the region," said Gail McGovern, president and CEO of the Red Cross. "Recovery from this storm will be a marathon, not a sprint, but I am encouraged by the determination of the people I meet, and Red Cross will be there every day to help them thanks to the generosity of the American public." «Read the rest of this article»

Nashville, TN – The Tennessee Wildlife Resources Agency (TWRA) announces the availability of grant dollars to assist cities, schools, community organizations, civic groups, watershed organizations, and conservation groups, etc., with stream clean-up projects and planting projects during the 2013-14 fiscal year.
Five grants, at $1,000 each, are available for each of TWRA's four regional Aquatic Habitat Protection projects (a total of $5,000 per region). «Read the rest of this article»
Written by Staff Sgt. Barbara Ospina
5th Special Forces Group (Airborne) Public Affairs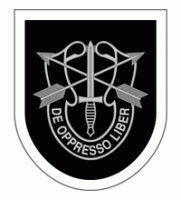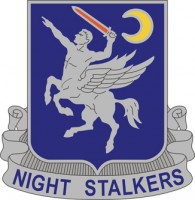 Fort Campbell, KY – Members from the Tennessee Titans' community relations team took time on March 5th to visit the 5th Special Forces Group (Airborne) and the 160th Special Operations Aviation Regiment at Fort Campbell, KY, to make heartfelt contributions to the two units.
On behalf of Titans Owner K.S. "Bud" Adams, Jr. they donated $5,000 in grants to the veteran associations of the two elite organizations.
«Read the rest of this article»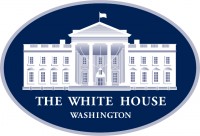 Washington, D.C. – Unless Congress acts by March 1st, a series of automatic cuts—called the sequester—will take effect that threaten hundreds of thousands of middle class jobs, and cut vital services for children, seniors, people with mental illness and our men and women in uniform.
There is no question that we need to cut the deficit, but the President believes it should be done in a balanced way that protects investments that the middle class relies on. Already, the President has worked with Congress to reduce the deficit by more than $2.5 trillion, but there's more to do. «Read the rest of this article»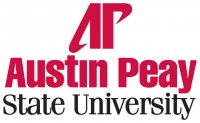 Clarksville, TN – Incorporating service learning into the college curriculum is a growing instructional tool, one that will be explored further at the next Provost Lecture Series at Austin Peay State University.
Three women – Naomi Rendina, adjunct instructor of history at APSU, Alexandra Wills, assistant director of service and civic engagement at APSU, and Lisa Kurtz, representative with Americorps VISTA – will present "Beyond the Classroom: Enriching Community Partnerships to Promote Student Success" at 3:00pm, Thursday, October 11th in the Morgan University Center, Room 303. All sessions of the Provost Lecture Series are free and open to the public. «Read the rest of this article»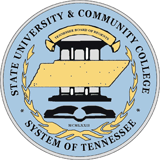 Nashville, TN – Tennessee Board of Regents community colleges and Tennessee Technology Centers were awarded more than $17.1 million in federal grants for job training programs in health care- and manufacturing-related fields today.
U.S. Secretary of Labor Hilda Solis announced today that TBR schools will receive funds through three different awards. A consortium of all of Tennessee's community colleges and  technology centers will receive almost $12.6 million for health care training; Chattanooga State Community College will receive more than $3 million for manufacturing job training; and Pellissippi State Community College and the TTC-Murfreesboro will take part in a $15 million Michigan-based consortium to redesign teaching and delivery programs in manufacturing. «Read the rest of this article»
Haslam Awards $18.1 Million in Highway Safety Grants total to State Agencies
332 Agencies to Receive Funds to Improve Safety on Tennessee Roadways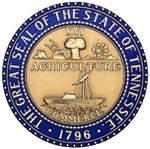 Nashville, TN – Tennessee Governor Bill Haslam and Tennessee Department of Transportation (TDOT) Commissioner John Schroer today announced more than $18.1 million to support highway safety in Tennessee.
The funds support the mission of the Governor's Highway Safety Office (GHSO) to save lives and reduce injuries on Tennessee roadways through leadership, innovation, coordination and program support in partnership with numerous public and private organizations.
| | | |
| --- | --- | --- |
| Grantees | Title | Amount |
| Austin Peay State University Campus Police | High Visibility Law Enforcement Campaigns | $ 5,049.00 |
| Clarksville Police Department | Alcohol Counter Measures | $ 84,184.22 |
| Montgomery County Sheriff's Department | Alcohol Counter Measures | $ 74,861.76 |
| TN District Attorney General, 19th Judicial District | DUI Abatement/Prosecution Enhancement | $211,764.19 |
| | Total | $375,859.17 |
«Read the rest of this article»