Topic: Gravity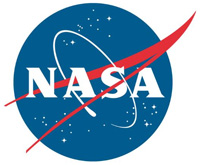 Pasadena, CA – NASA says that a speck of light will streak across the sky, getting brighter and faster on April 13th, 2029. At one point it will travel more than the width of the full Moon within a minute and it will get as bright as the stars in the Little Dipper.
But it won't be a satellite or an airplane – it will be a 1,100-foot-wide (340-meter-wide) near-Earth asteroid called 99942 Apophis that will cruise harmlessly by Earth, about 19,000 miles (31,000 kilometers) above the surface. That's within the distance that some of our spacecraft that orbit Earth.
The international asteroid research community couldn't be more excited.
«Read the rest of this article»
NASA Headquarters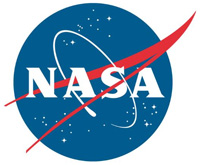 Washington, D.C. – A black hole and its shadow have been captured in an image for the first time, a historic feat by an international network of radio telescopes called the Event Horizon Telescope (EHT). EHT is an international collaboration whose support in the U.S. includes the National Science Foundation.
A black hole is an extremely dense object from which no light can escape. Anything that comes within a black hole's "event horizon," its point of no return, will be consumed, never to re-emerge, because of the black hole's unimaginably strong gravity.
«Read the rest of this article»
NASA Jet Propulsion Laboratory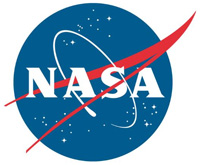 Pasadena, CA – Three images from NASA's Spitzer Space Telescope show pairs of galaxies on the cusp of cosmic consolidations. Though the galaxies appear separate now, gravity is pulling them together, and soon they will combine to form new, merged galaxies.
Some merged galaxies will experience billions of years of growth. For others, however, the merger will kick off processes that eventually halt star formation, dooming the galaxies to wither prematurely.
«Read the rest of this article»
NASA Jet Propulsion Laboratory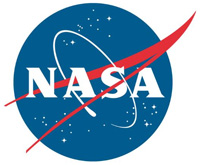 Pasadena, CA – Apollo 17 astronauts drove a moon buggy across the lunar surface in 1972, measuring gravity with a special instrument. There are no astronauts on Mars, but a group of clever researchers realized they have just the tools for similar experiments with the Martian buggy they're operating.
In a new paper in Science, the researchers detail how they repurposed sensors used to drive the Curiosity rover and turned them into gravimeters, which measure changes in gravitational pull.
«Read the rest of this article»
Written by Jeanette Kazmierczak
NASA Goddard Space Flight Center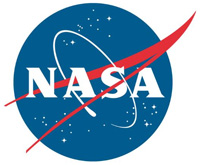 Greenbelt, MD – A brief and unusual flash spotted in the night sky on June 16th, 2018, puzzled astronomers and astrophysicists across the globe. The event – called AT2018cow and nicknamed "the Cow" after the coincidental final letters in its official name – is unlike any celestial outburst ever seen before, prompting multiple theories about its source.
Over three days, the Cow produced a sudden explosion of light at least 10 times brighter than a typical supernova, and then it faded over the next few months.
«Read the rest of this article»
NASA Jet Propulsion Laboratory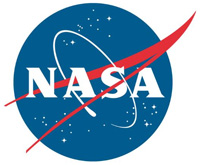 Pasadena, CA – For the second time in history, a human-made object has reached the space between the stars. NASA's Voyager 2 probe now has exited the heliosphere – the protective bubble of particles and magnetic fields created by the Sun.
Members of NASA's Voyager team will discuss the findings at a news conference at 10:00am CST (8:00am PST) on Monday, December 10th at the meeting of the American Geophysical Union (AGU) in Washington. The news conference will stream live on the agency's website.
«Read the rest of this article»
NASA Jet Propulsion Laboratory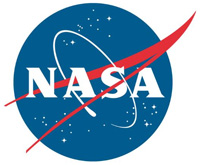 Pasadena, CA – On December 3rd, 2018 after traveling billions of kilometers from Earth, NASA's OSIRIS-REx spacecraft reached its target, Bennu, and kicked off a nearly two-year, up-close investigation of the asteroid.
It will inspect nearly every square inch of this ancient clump of rubble left over from the formation of our solar system. Ultimately, the spacecraft will pick up a sample of pebbles and dust from Bennu's surface and deliver it to Earth in 2023.
Generations of planetary scientists will get to study pieces of the primitive materials that formed our cosmic neighborhood and to better understand the role asteroids may have played in delivering life-forming compounds to planets and moons.
«Read the rest of this article»
NASA Jet Propulsion Laboratory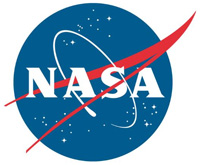 Pasadena, CA – The most luminous galaxy ever discovered is cannibalizing not one, not two, but at least three of its smaller neighbors, according to a new study published today (November 15th) in the journal Science and coauthored by scientists from NASA's Jet Propulsion Laboratory in Pasadena, California. The material that the galaxy is stealing from its neighbors is likely contributing to its uber-brightness, the study shows.
Discovered by NASA's space-based Wide-field Infrared Survey Explorer (WISE) in 2015, the galaxy, called WISE J224607.55-052634.9, is by no means the largest or most massive galaxy we know of, but it radiates at 350 trillion times the luminosity of the Sun.
«Read the rest of this article»
NASA's Jet Propulsion Laboratory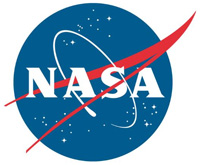 Pasadena, CA – NASA says the entire history of human existence is a tiny blip in our solar system's 4.5-billion-year history. No one was around to see planets forming and undergoing dramatic changes before settling in their present configuration. In order to understand what came before us — before life on Earth and before Earth itself — scientists need to hunt for clues to that mysterious distant past.
Those clues come in the form of asteroids, comets and other small objects. Like detectives sifting through forensic evidence, scientists carefully examine these small bodies for insights about our origins.
«Read the rest of this article»
Written by Carol Rasmussen
NASA's Earth Science News Team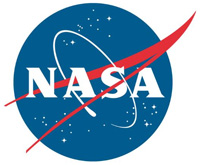 Washington, D.C. – The Gravity Recovery and Climate Experiment Follow-On (GRACE-FO) mission has resumed collecting science-quality data and planned in-orbit checks after successfully completing a switchover to a backup system in the microwave instrument (MWI) on one of the mission's twin spacecraft.
The in-orbit checks include calibrations and other system tests, and are expected to continue until January, when GRACE-FO will enter the science phase of its mission.
«Read the rest of this article»