Topic: Green Beret
Written by Staff Sgt. Barbara Ospina
5th Special Forces Group (Airborne) Public Affairs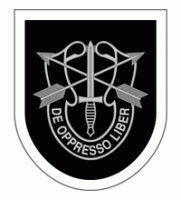 Fort Campbell, KY – In an emergency room or a hospital you will find a group of people who all have one thing in common; they need medical care. The level of care might range from a common cold, to a broken bone or life threatening trauma.
Our society has not only grown to rely on, but also to trust in our medical system and the care provided, whether it is a medic on an ambulance or by doctors in the emergency room.
«Read the rest of this article»
Clarksville, TN – LEAP Board President Katrina Bufkin passed the torch of leadership to President elect Joe Shakeenab. "While Joe's term as President, officially begins January 1st, 2013, he has already made an impact on LEAP by laying out a Plan to assist the organization in building capacity" commented Richard "Reason" Garrett.
Joe has the distinguished honor of being a retired Special Forces Warrant Officer (Green Beret) with 28 years of military service. He spent 20 years of service with the 5th Special Forces Group. During his years of military travel to the Middle East and the Horn of Africa, He grew accustomed to sacrificing so others could have better opportunities in life. Today, he continues to take this concept with him and impart such principles in others. «Read the rest of this article»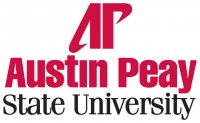 Clarksville, TN – In 1993, a young Green Beret named Joe Shakeenab sought shelter from the hot sun in the African nation of Somalia. Sitting in his combat fatigues under the shade of a tent, he pulled out a notebook and a pencil and began scribbling a few lines of verse.
"When you're gone on deployments, that's the way you go on with yourself, just to maintain your own mind," he said. "I wrote about what I'd seen and what I thought. I told the experiences through poetry."
«Read the rest of this article»
Adams recognized at NFL Honors event for outstanding efforts in supporting the military community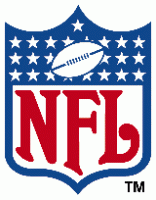 Indianapolis, IN – The NFL named Tennessee Titans owner K.S. "Bud" Adams Jr. the first recipient of the Salute to Service Award presented by USAA, the League's Official Military Appreciation Sponsor. In its inaugural year, the award acknowledges exceptional efforts by members of the NFL community to honor and support U.S. service members and veterans.
Adams was announced as the winner during the NFL Honors award ceremony and gala in Indianapolis this evening.  As part of the prize package, a $25,000 contribution will be made by USAA in Adams' honor to the aid societies representing all five military branches. «Read the rest of this article»
Written by Staff Sgt. Ernest Henry IV
5th SFG (A) Public Affairs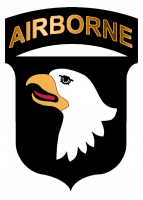 Fort Campbell, KY – Leading an active lifestyle is an integral task in the life of a Soldier, and can become routine after years of repetition. But for wounded Soldiers, the journey to achieving a sense of normalcy can be a long one, where the seemingly routine task of physical training presents new challenges.
Sgt. Maj. Christopher Self faced these challenges with the same focus and determination he uses for other aspects of his job as a Green Beret.
"While in Iraq in 2005, I was shot through both legs," said Self, Charlie Company, 4th Battalion, 5th Special Forces Group (Airborne) sergeant major. "The gunshot through my right leg severed my sciatic nerve and subsequently had to be amputated below the knee."
Before his injury, Self, a self-professed natural athlete, would tackle anything physical, regularly participating in triathlons, ironman competitions and endurance events. «Read the rest of this article»