Topic: green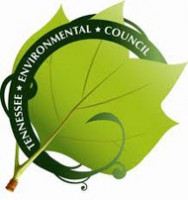 Nashville, TN – On Thursday, August 1st, come out to Greer Stadium for the Nashville Sounds' Tennessee Environmental Council Night. Thursday night is also Burger King Throwback Thursday.
The Sounds take on the Las Vegas 51s starting at 7:05pm CT.
«Read the rest of this article»
Clarksville, TN – Caitlin Delaney, a college student, has organized a Remembrance Walk, which is being held December 21st at Liberty Park, for the 27 lives that were lost in Newtown, CT.
The walk will be at Liberty Park, 1190 Cumberland Drive, Clarksville, TN. They are requesting everyone wear green and white which is the Sandy Hook Elementary School colors.
The walk would be in silence from 9:30am – 9:57am around the park. Walkers are asked to arrive around 9:00am and be ready to begin at 9:30am.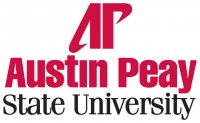 Clarksville, TN – The other day, Austin Peay State University physics student Elijah Jensen took out his cell phone to show a picture of his car. The hood was up in the photo, exposing an engine in pieces.
"That's my car's engine on Saturday," he said. "I had to take the whole thing apart to fix one little piece. I'm very into fixing my own car, but fixing a car is a lot different than building a car."
«Read the rest of this article»
A TSU Cooperative Extension Workshop

Clarksville, TN– Tennessee State University Cooperative Extension Specialist Dr George Smith will host a workshop titled Natural Playgrounds: Fun, Food and Learning from 9:30am  – 11:30pm on January 24th 2012.
Natural Playgrounds are outdoor spaces for learning and discovery, having fun and growing things! Natural playgrounds are a proven safe, healthy alternative to traditional playground facilities.  This workshop will be interactive and will cover topics including natural playgrounds 101 (introduction), funding opportunities, planning and design of natural playgrounds, and how to start/what to expect! «Read the rest of this article»
Clarksville, TN – This Christmas season do the planet a favor and select a natural Christmas tree from a local tree farm. Christmas tree farms grow a completely renewable and recyclable resource which contains no petroleum products and leaves a very small carbon footprint.
According to Tennessee Department of Agriculture's Pick Tennessee Products, natural Christmas trees can be found close to home, just waiting to be transported from the farm to your living room.
While they're growing, natural Christmas trees absorb carbon dioxide and other gases and emit fresh oxygen. Christmas trees are often grown on soil that doesn't support other crops, and their root systems serve to stabilize soil, protect area water quality and provide refuge for wildlife.
«Read the rest of this article»
Thousands of Tennessee Businesses Participate in Green Industry Research

Nashville, TN – The Tennessee Department of Labor & Workforce Development is celebrating Earth Day 2011 with preliminary results of Tennessee's Green Jobs Report, an account of data gathered in a survey of more than 6,000 Tennessee businesses. The survey identifies occupations and training requirements within Tennessee's green economy.
«Read the rest of this article»

Emerald Cities(TM) Paves the Way
Scottsdale, Arizona – Emerald Cities(TM) USA Ltd. has just resurfaced the world's first solar reflective "Green" asphalt parking lot to demonstrate the importance of "Cool Pavement" addressing Urban Heat Island in the cities This 24,000 sq.ft. parking lot was donated to Mayor Gordon's Phoenix Recovery Zone at the Duffy Charter School where asphalt temperatures soared to 200 degrees (F) last summer in Arizona.
The importance of "Cool Pavement" in a school setting cannot be overstated. Heat radiated from asphalt remains between 1-4 feet and is a "danger zone" where children play during recess because of the risk of heat stroke. This is an Emerald Cities "Cool Schools" project.
«Read the rest of this article»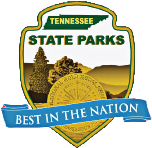 Nashville, TN – Americans throw away up to 25 percent more trash between Thanksgiving and New Year's Day than at any other time of the year, but with some simple tips – you can make your holidays green, while saving a little money.
"From giving environmentally friendly gifts to unique decorating tips, there are a host of basic steps we can take to reduce waste without sacrificing tradition," said Environment and Conservation Deputy Commissioner Paul Sloan.  "These tips reflect ways we can celebrate the holidays and still treat the earth with kindness." «Read the rest of this article»

Winston-Salem, NC – It was Bing Crosby who immortalized a white Christmas in his 1942 hit single, but these days more and more eco-conscious consumers are dreaming of a green Christmas instead.
If you're looking for ways to reduce your carbon footprint this holiday season, consider these tips from Dedee DeLongpre Johnston, director of sustainability at Wake Forest University. «Read the rest of this article»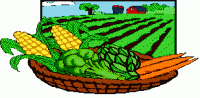 The Garden of HOPE needs your help and support. The project will help raise funds and awareness regarding the hungry citizens in our community. Garden of Hope volunteers will plant, care for and harvest produce that will be sold to raise funds for local food programs including F.U.E.L, Loaves and Fishes and other groups feeding the hungry.See attached flier about the project. An organizational meeting is being held on May 5, 2009 at 9:30 am in the conference room of the City's Housing and Community Development Office.
The Garden of Hope is a local community outreach program sponsored in part by the City of Clarksville Office of Housing and Community Development, UT/TSU Cooperative Extension program in Montgomery County, other organizations and businesses. «Read the rest of this article»