Topic: Greenbelt MD
Written by Rani Gran and Kelsey Wright
NASA's Goddard Space Flight Center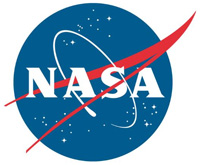 Greenbelt, MD – NASA invites eclipse viewers around the country to participate in a nationwide science experiment by collecting cloud and air temperature data and reporting it via their phones.
The Global Learning and Observations to Benefit the Environment, or GLOBE, Program is a NASA-supported research and education program that encourages students and citizen scientists to collect and analyze environmental observations. GLOBE Observer is a free, easy-to-use app that guides citizen scientists through data collection.
«Read the rest of this article»
Written by Elizabeth Zubritsky
NASA's Goddard Space Flight Center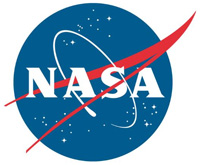 Greenbelt, MD – In the lead-up to a total solar eclipse, most of the attention is on the sun, but Earth's moon also has a starring role.
"A total eclipse is a dance with three partners: the moon, the sun and Earth," said Richard Vondrak, a lunar scientist at NASA's Goddard Space Flight Center in Greenbelt, Maryland. "It can only happen when there is an exquisite alignment of the moon and the sun in our sky."
During this type of eclipse, the moon completely hides the face of the sun for a few minutes, offering a rare opportunity to glimpse the pearly white halo of the solar corona, or faint outer atmosphere.
«Read the rest of this article»
Written by Dwayne Brown / Laurie Cantillo
NASA Headquarters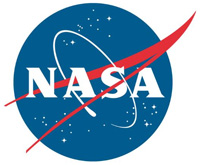 Washington, D.C. – More than 300 million people in the United States potentially could directly view the Aug. 21 total solar eclipse, and NASA wants everyone who will witness this celestial phenomenon to do so safely.
That Monday, a partial eclipse will be visible in every state. A total solar eclipse, which is when the Moon completely covers the Sun, will occur across 14 states in the continental U.S. along a 70-mile-wide (112-kilometer-wide) swath of the country.
«Read the rest of this article»
Written by Francis Reddy
NASA's Goddard Space Flight Center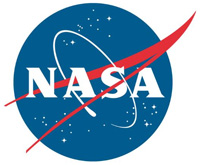 Greenbelt, MD – A combined analysis of data from NASA's Fermi Gamma-ray Space Telescope and the High Energy Stereoscopic System (H.E.S.S.), a ground-based observatory in Namibia, suggests the center of our Milky Way contains a "trap" that concentrates some of the highest-energy cosmic rays, among the fastest particles in the galaxy.
"Our results suggest that most of the cosmic rays populating the innermost region of our galaxy, and especially the most energetic ones, are produced in active regions beyond the galactic center and later slowed there through interactions with gas clouds," said lead author Daniele Gaggero at the University of Amsterdam. "Those interactions produce much of the gamma-ray emission observed by Fermi and H.E.S.S."
«Read the rest of this article»
Written by Karen Fox
NASA's Goddard Space Flight Center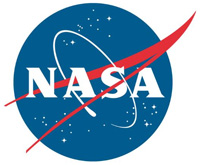 Greenbelt, MD – For the first time in 99 years, a total solar eclipse will occur across the entire continental United States, and NASA is preparing to share this experience of a lifetime on August 21st, 2017.
Viewers around the world will be provided a wealth of images captured before, during, and after the eclipse by 11 spacecraft, at least three NASA aircraft, more than 50 high-altitude balloons, and the astronauts aboard the International Space Station – each offering a unique vantage point for the celestial event.
«Read the rest of this article»
NASA Goddard Space Flight Center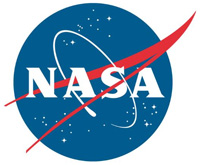 Greenbelt, MD – When it comes to the distant universe, even the keen vision of NASA's Hubble Space Telescope can only go so far. Teasing out finer details requires clever thinking and a little help from a cosmic alignment with a gravitational lens.
By applying a new computational analysis to a galaxy magnified by a gravitational lens, astronomers have obtained images 10 times sharper than what Hubble could achieve on its own. The results show an edge-on disk galaxy studded with brilliant patches of newly formed stars.
«Read the rest of this article»
Written by Nancy Jones
NASA Goddard Space Flight Center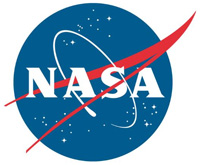 Greenbelt, MD – On June 17th, NASA's MAVEN (Mars Atmosphere and Volatile Evolution Mission) will celebrate 1,000 Earth days in orbit around the Red Planet. Since its launch in November 2013 and its orbit insertion in September 2014, MAVEN has been exploring the upper atmosphere of Mars.
MAVEN is bringing insight to how the sun stripped Mars of most of its atmosphere, turning a planet once possibly habitable to microbial life into a barren desert world.
«Read the rest of this article»
Written by Kailash Sahu
Space Telescope Science Institute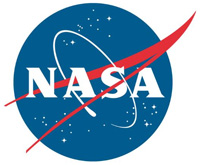 Baltimore, MD – Astronomers have used the sharp vision of NASA's Hubble Space Telescope to repeat a century-old test of Einstein's general theory of relativity. The Hubble team measured the mass of a white dwarf, the burned-out remnant of a normal star, by seeing how much it deflects the light from a background star.
This observation represents the first time Hubble has witnessed this type of effect created by a star. The data provide a solid estimate of the white dwarf's mass and yield insights into theories of the structure and composition of the burned-out star.
«Read the rest of this article»
Written by Molly Porter
NASA's Marshall Space Flight Center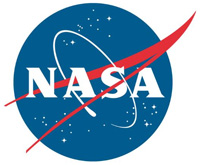 Huntsville, AL – About 3 billion years ago, a pair of orbiting black holes collided to form a single object with 49 times the mass of our sun. The event unleashed powerful gravitational waves—ripples in the very fabric of space and time—that reached Earth seconds before 4:12am CST on January 4th, 2017.
That's when they were detected by the ground-based twin Laser Interferometer Gravitational-Wave Observatory (LIGO) facilities in Hanford, Washington, and Livingston, Louisiana.
The event, known as GW170104, after the date, is the third detection of gravitational waves by LIGO. Located at a distance of about 3 billion light-years, the coalesced black hole is twice as far away as both of the two mergers previously detected.
«Read the rest of this article»
Written by DC Agle
NASA's Jet Propulsion Laboratory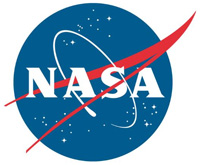 Pasadena, CA – Early science results from NASA's Juno mission to Jupiter portray the largest planet in our solar system as a complex, gigantic, turbulent world, with Earth-sized polar cyclones, plunging storm systems that travel deep into the heart of the gas giant, and a mammoth, lumpy magnetic field that may indicate it was generated closer to the planet's surface than previously thought.
"We are excited to share these early discoveries, which help us better understand what makes Jupiter so fascinating," said Diane Brown, Juno program executive at NASA Headquarters in Washington. "It was a long trip to get to Jupiter, but these first results already demonstrate it was well worth the journey."
«Read the rest of this article»