Topic: Greenwood Avenue
A man placed on probation for burglary in November 2012 has been arrested for Burglary again.

Clarksville, TN – Clarksville Police have been investigating a vehicle burglary which occurred, January 12th, 2012, between 8:30pm-9:00pm on the parking lot of a business at the 600 block of  Riverside Drive.
The owner of the vehicle had parked his 2000 Chevy pickup on the lot and went in the business.  When he came out a short time later, someone had entered the unlocked vehicle and took items out of the truck worth over $700.00.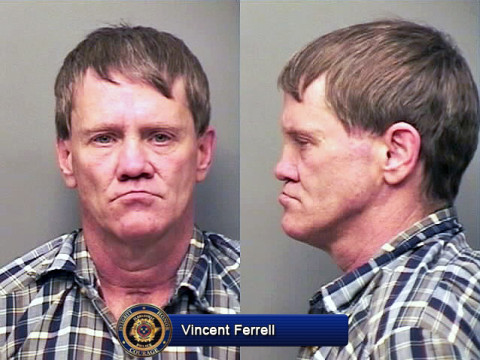 «Read the rest of this article»

Clarksville, TN – A round of storms that moved through Clarksville yesterday afternoon caused power outages that affected approximately 3,000 CDE customers. Crews were still working to restore power to some 50 customers who had been without power since the Wednesday afternoon storms that affected over 7,000 customers.
As of 8:00am this morning, approximately 1,000 CDE customers were still without power. «Read the rest of this article»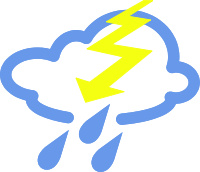 Clarksville, TN – Residents of the City of Clarksville have been hammered by severe thunderstorms  in the late afternoon hours over the previous two days.
On July 4th, the storms hit around 5:00pm and knocked out power to over 7,500 CDE Lightband customers on both sides of Memorial Drive, Richview Road, Indian Hills Drive, Craigmont Boulevard, Fairway Drive, and the Hilldale area. By the next morning CDE was reporting approximately 300 people were still without power. That was until a new line of storms rolled through around 4:00pm on July 5th knocking out electrical power to even more customers. As of the time of publication approximately 351 CDE Lightband customers are still without power.
«Read the rest of this article»

Clarksville, TN – Due to a leak found in a faulty valve, the Clarksville Parks and Recreation Department has temporarily closed Smith Pool, located at 742 Greenwood Avenue. The leak has been repaired and the pool is scheduled to reopen to normal operating hours on Monday, July 9th.
For more details on the City pools, please contact the Clarksville Parks and Recreation at 931.645.7476 or visit www.cityofclarksville.com.
Tuesday, February 28th, 2012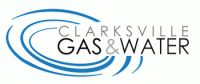 Clarksville, TN – Clarksville Gas and Water has turned off water service on Woodmont Boulevard from Greenwood Avenue to Cumberland Drive until approximately 2:30pm.
A construction crew is repairing a water main leak on Woodmont which has closed the road to one lane of traffic.

Clarksville, TN – An 84 year old woman received an unexpected and terrifying surprise when she returned to her Greenwood Avenue home from grocery shopping. On January 24th, 2012, around 4:30pm, an 84 year old woman walked into her house, set her groceries down, was approached by a man from the rear, and thrown to the floor.
She was told by the man to lay on her stomach and told repeatedly not to look at him or she would be killed. At some point, as the woman was forced to the ground her glasses were broken. The man said something to the woman about drugs and told her he wanted cash. «Read the rest of this article»
Monday, December 12th, 2011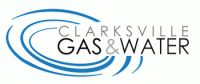 Clarksville, TN – Clarksville Gas and Water construction crews have closed the outer eastbound lane of traffic from Greenwood Avenue to Gracey Avenue to repair a water service line. Work is expected to be complete and the road reopened by 4:00pm.
Traffic may pass using the inside lane.

Clarksville, TN – On November 12th, 2011, around 9:00pm, officers were called to the scene of a vehicle crash at 425 Greenwood Avenue in which a 97 GMC Jimmy crashed into the front of the building. When officers arrived on scene, the 17 year old driver and 18 year old passenger were inside of the vehicle and unresponsive.
The doors were locked, so the officers banged on the windows in an effort to gain a response from the occupants. Officers did see the driver open his eyes, but then closed them and made no effort to open the vehicle door.
«Read the rest of this article»

Clarksville, TN – On August 30th, 2011, two men were taken into custody for the carjacking of a 73 year old man. Around 8:00am, a citizen spotted the stolen vehicle at the intersection of Greenwood Avenue and Madison Street and called 911.
He continued to follow the vehicle until he lost sight of it at Providence Boulevard and Peachers Mill Road where he flagged down an officer and told him the direction of travel of the vehicle.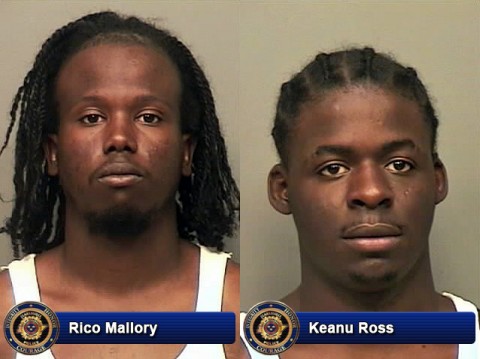 «Read the rest of this article»
Tuesday, August 23rd, 2011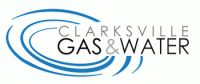 Clarksville, TN – Gas construction crews have closed the northbound lane of Greenwood Avenue from Stafford Street to Greenwood Court until 2:00pm. Workers are restoring a natural gas service on Greenwood Avenue.
Traffic will be detoured around the work site.