Topic: groundwater
Written by Alan Buis
NASA's Jet Propulsion Laboratory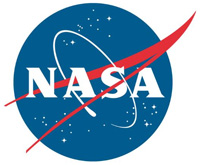 Pasadena, CA – Since the 1920s, excessive pumping of groundwater at thousands of wells in California's San Joaquin Valley has caused land in sections of the valley to subside, or sink, by as much as 28 feet (8.5 meters). This subsidence is exacerbated during droughts, when farmers rely heavily on groundwater to sustain one of the most productive agricultural regions in the nation.
Long-term subsidence is a serious and challenging concern for California's water managers, putting state and federal aqueducts, levees, bridges and roads at risk of damage. Already, land subsidence has damaged thousands of public and private groundwater wells throughout the San Joaquin Valley.
«Read the rest of this article»
Written by Alan Buis
NASA's Jet Propulsion Laboratory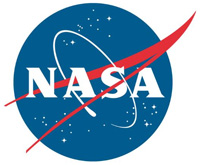 Pasadena, CA – As Californians continue pumping groundwater in response to the historic drought, the California Department of Water Resources today released a new NASA report showing land in the San Joaquin Valley is sinking faster than ever before, nearly 2 inches (5 centimeters) per month in some locations.
"Because of increased pumping, groundwater levels are reaching record lows — up to 100 feet (30 meters) lower than previous records," said Department of Water Resources Director Mark Cowin. "As extensive groundwater pumping continues, the land is sinking more rapidly and this puts nearby infrastructure at greater risk of costly damage."
«Read the rest of this article»
Karst topography describes a landscape abundant in sinkholes, disappearing streams and caves.
According to Dr. Phillip Kemmerly, professor of geology at Austin Peay State University, Clarksville sits in one of the most interesting areas of karst topography in the world.
Clarksville is part of a region known to geologists as the Western Highland Rim Plain. This region includes northern middle Tennessee and extends into western Kentucky where it is called the Pennyroyal Plain and Mammoth Cave Plateau. The only region in the world with more karst features is Slovenia in southern Europe.
Kemmerly divulges that of karst features, sinkholes pose the greatest risk to new and existing construction sites. «Read the rest of this article»