Topic: Guy Webster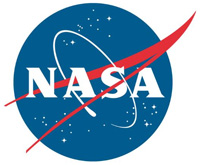 Pasadena, CA – Data from NASA's Curiosity rover has revealed the Martian environment lacks methane. This is a surprise to researchers because previous data reported by U.S. and international scientists indicated positive detections.
The roving laboratory performed extensive tests to search for traces of Martian methane. Whether the Martian atmosphere contains traces of the gas has been a question of high interest for years because methane could be a potential sign of life, although it also can be produced without biology.
«Read the rest of this article»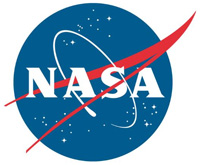 Pasadena, CA – NASA has narrowed to four the number of potential landing sites for the agency's next mission to the surface of Mars, a 2016 lander to study the planet's interior.
The stationary Interior Exploration Using Seismic Investigations, Geodesy and Heat Transport (InSight) lander is scheduled to launch in March 2016 and land on Mars six months later. It will touch down at one of four sites selected in August from a field of 22 candidates. All four semi-finalist spots lie near each other on an equatorial plain in an area of Mars called Elysium Planitia.
«Read the rest of this article»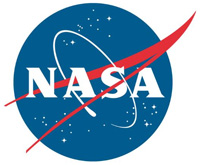 Pasadena, CA – Images taken with a telephoto-lens camera on NASA's Mars rover Curiosity catch the larger of Mars' two moons, Phobos, passing directly in front of the sun — the sharpest images of a solar eclipse ever taken at Mars.
Phobos does not fully cover the sun, as seen from the surface of Mars, so the solar eclipse is what's called a ring, or annular, type. A set of three frames from Curiosity's Mast Camera (Mastcam), taken three seconds apart as Phobos eclipsed the sun here .
«Read the rest of this article»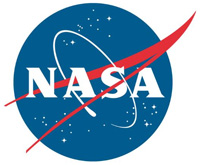 Pasadena, CA – NASA's Mars rover Curiosity has used autonomous navigation for the first time, a capability that lets the rover decide for itself how to drive safely on Mars.
This latest addition to Curiosity's array of capabilities will help the rover cover the remaining ground en route to Mount Sharp, where geological layers hold information about environmental changes on ancient Mars.
«Read the rest of this article»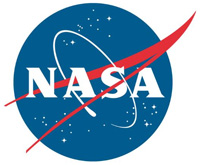 Pasadena, CA – A year after NASA's Mars rover Curiosity's landed on Mars, engineers at NASA's Jet Propulsion Laboratory in Pasadena, CA, are testing a sophisticated flight-control algorithm that could allow for even more precise, pinpoint landings of future Martian spacecraft.
Flight testing of the new Fuel Optimal Large Divert Guidance algorithm – G-FOLD for short – for planetary pinpoint landing is being conducted jointly by JPL engineers in cooperation with Masten Space Systems in Mojave, CA, using Masten's XA-0.1B "Xombie" vertical-launch, vertical-landing experimental rocket.
«Read the rest of this article»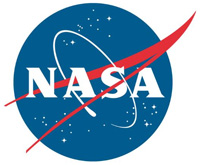 Pasadena, CA – NASA's Mars rover Opportunity is studying the area of contact between a rock layer formed in acidic wet conditions long ago and an even older one that may be from a more neutral wet environment.
This geological contact line recording a change in environmental conditions billions of years ago lies at the foot of a north-facing slope, "Solander Point," that the rover's operators chose months ago as Opportunity's work area for the coming Martian southern hemisphere winter.
«Read the rest of this article»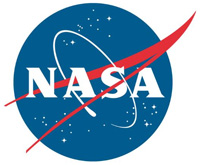 Pasadena, CA – Where were you when Curiosity landed? It's a hot topic of discussion in the hallways of JPL and on social media this week, as people remember the dramatic, tension-filled landing of NASA's Curiosity rover and its Mars Science Laboratory spacecraft on August 5th, 2012 PDT (August 6th, 2012 EDT).
Millions of people around the world were glued to TV sets and mobile devices during the white-knuckle landing.
«Read the rest of this article»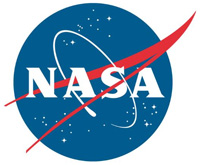 Pasadena, CA – NASA's Curiosity rover will mark one year on Mars next week and has already achieved its main science goal of revealing ancient Mars could have supported life. The mobile laboratory also is guiding designs for future planetary missions.
"Successes of our Curiosity — that dramatic touchdown a year ago and the science findings since then — advance us toward further exploration, including sending humans to an asteroid and Mars," said NASA Administrator Charles Bolden. "Wheel tracks now, will lead to boot prints later."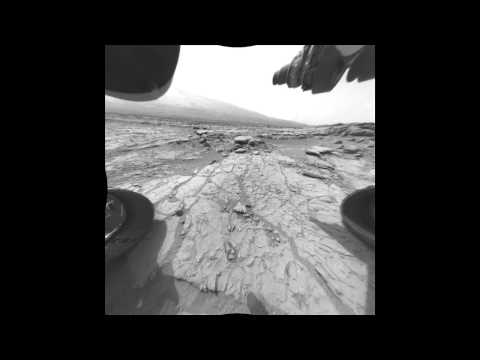 «Read the rest of this article»
Written by Guy Webster
NASA's Jet Propulsion Laboratory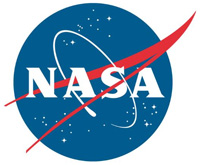 Pasadena, CA – An image from NASA's Mars Reconnaissance Orbiter released shows NASA's Curiosity Mars rover and the wheel tracks from its landing site to the "Glenelg" area where the rover worked for the first half of 2013.
The orbiter's High Resolution Imaging Science Experiment (HiRISE) camera captured the scene on June 27th, 2013, with the orbiter rolled for an eastward-looking angle rather than straight downward. The afternoon sun illuminated the scene from the western sky, so the lighting was nearly behind the camera. This geometry hides shadows and reveals subtle color variations.
«Read the rest of this article»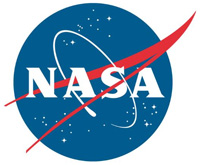 Pasadena, CA – NASA's Mars rover Curiosity drove twice as far on July 21st as on any other day of the mission so far: 109.7 yards (100.3 meters).
The length of the drive took advantage of starting the 340th Martian day, or sol, of the mission from a location with an unusually good view for rover engineers to plan a safe path. In weeks to come, the rover team plans to begin using "autonav" capability for the rover to autonomously navigate a path for itself, which could make such long drives more frequent.
«Read the rest of this article»