Topic: Hallmark Channel
Siblings Connect With Insights & Uplifting Music On Hallmark Channel™ Show Thursday, December 13th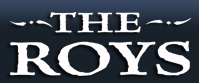 Nashville, TN – "The Roys" recently connected with entertainment icon Marie Osmond for an episode of her popular new Hallmark Channel TV show, Marie!
Lee and Elaine share insights unique to performing siblings with Marie and discuss their new CD and career goals. The award-winning duo is honored to be the first Bluegrass artist to appear on the show, and they perform their current Top 20 single "Still Standing."
«Read the rest of this article»
More than 20 cards available nationwide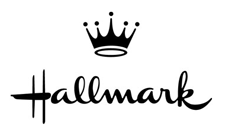 Kansas City, MO – Each year on November 11th, military Veterans all across the country are honored for their dedication and service to the United States. Hallmark offers more than 20 different cards this year to honor those Veterans on Veteran's Day. Cards are offered for specific wars, relationships and branches of service.
One card reads, "On Veteran's Day, we honor those brave men and women who have served our country so well. Their legacy lives on in every freedom we cherish and in every heart that welcomes peace. To our Veterans, we say, 'America is strong and proud because of you.'" «Read the rest of this article»