Topic: Halloween

Clarksville, TN – The Customs House Museum and Cultural Center is located in historic downtown Clarksville, Tennessee. Come explore an entire city block featuring large gallery spaces filled with fine art, science and history.
Some of the events in October at the Museum are: Patterns of History: Quilts from the Collection, Rebellion & Roar: The 1920s, Carla Ciuffo: Girl with a Scar, Celebrating 95 Years of Clarksville Kiwanis, and Raeanne Rubenstein: Sky Portraits.
«Read the rest of this article»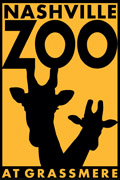 Nashville, TN – It's got a new name, but the fun is still the same. Nashville Zoo's Boo at the Zoo, formally known as Ghouls at Grassmere, is set for an eight-night run, October 16th, 17th, 18th, 23rd, 24th, 25th, 29th and 30th from 5:00pm – 9:00pm.
Kids can come dressed in their favorite costume and enjoy carnival games, carousel rides, hayrides, animal shows and trick-or-treating along the Zoo trail.
The Children's Hospital at Centennial is the title sponsor of this year's Boo at the Zoo. The annual evening event offers families a safe and exciting Halloween experience for kids under age 12.
«Read the rest of this article»
Austin Peay Sports Information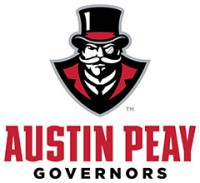 Clarksville, TN – Austin Peay State University's men and women's cross-country teams unveiled their 2015 slates, Wednesday, which are highlighted by the second Austin Peay Cross Country Festival as well as trips to the Greater Louisville Classic and the Cross-Country Only National Invitational.
The Governors and Lady Govs will open the 2015 season with three consecutive meets inside Tennessee borders. The season begins September 5th at the Brooks Memphis Twilight Classic hosted by Christian Brothers.
«Read the rest of this article»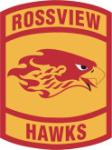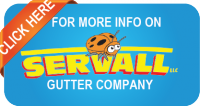 Clarksville, TN – Halloween night was anything but scary for Rossview High School's football team, as they closed out their regular season with a 45-0 District 10-AAA victory over Northwest High School.
Success on fourth down and Viking turnovers were the early treats for Rossview (7-3, 6-1 District 10-AAA), as it capped off the opening drive of the game with a 35-yard touchdown pass from Muncie Prater to Isaiah Johnson on fourth down to give the Hawks a 7-0 lead, with 8:04 lead in the first quarter.
«Read the rest of this article»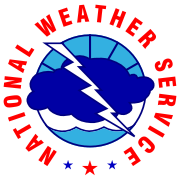 Nashville, TN – The National Weather Service in Nashville has issued a freeze watch for Clarksville-Montgomery County as well as parts of Middle Tennessee.
The watch is in effect from late Friday night through Saturday morning. A freeze watch has also been issued from late Saturday night through Sunday morning.
Overnight lows Friday night will get down to the upper 20s to around 32 for most of the area. Saturday night lows will be a bit colder from the mid 20s to around 30.
«Read the rest of this article»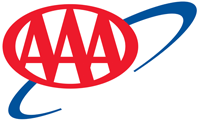 Tampa, FL – According to the National Highway Traffic Safety Administration (NHTSA), on Halloween night in 2012, almost half (48%) of all crash fatalities involved an impaired driver.
AAA and Bud Light want motorists to plan ahead this year if they will be out drinking. This means choosing a designated driver, staying where you are celebrating, using a cab or finding another form of sober transportation.
«Read the rest of this article»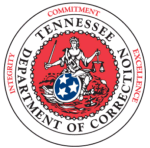 Nashville, TN – The Tennessee Department of Correction is continuing efforts to increase the safety of Tennessee children on Halloween night with the launch of "Operation Blackout."
Probation and Parole officers will be joined by local law enforcement agencies to ensure sex offenders who are under TDOC supervision adhere to strict guidelines.
"Operation Blackout" will result in an increased presence of law enforcement in the community and random visits to the homes of sex offenders who must adhere to the following guidelines on October 31st, 2014. «Read the rest of this article»
AAA wants you to Be Smart, Be Safe and Be Seen this Halloween
Halloween Night Creates a Scary Combination for both Pedestrians and Motorists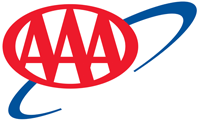 Tampa, FL – Halloween can be one of the most deadly nights of the year for both pedestrians and motorists. With the increased number of pedestrians trick-or-treating and party goers that could be impaired behind the wheel, it makes for a scary combination.
The National Highway Traffic Safety Administration (NHTSA) reports that Halloween is consistently one of the top three days for pedestrian injuries and fatalities.
«Read the rest of this article»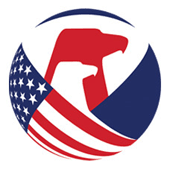 Washington, D.C. – A few safety tips from the U.S. Consumer Product Safety Commission can protect children who plan to go trick-or-treating this Halloween.
Treats: Warn children not to eat any treats before an adult has carefully examined them for evidence of tampering.
Flame Resistant Costumes: When purchasing a costume, masks, beards, and wigs, look for the label Flame Resistant. Although this label does not mean these items won't catch fire, it does indicate the items will resist burning and should extinguish quickly once removed from the ignition source.
To minimize the risk of contact with candles or other sources of ignition, avoid costumes made with flimsy materials and outfits with big, baggy sleeves or billowing skirts. «Read the rest of this article»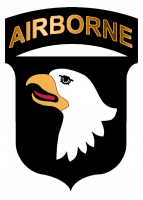 Fort Campbell, KY – Fort Campbell authorities responded to a report of a disturbing Halloween decoration in on-post housing that was contrary to our installation and community standards.
The report was immediately investigated. The occupant was contacted, informed of concerns raised by the community and willingly removed the decoration.
The Fort Campbell leadership remains committed to maintaining a community that reflects our Army values and a family-friendly environment for Fort Campbell employees and residents and is reminding residents to ensure that all outdoor displays are consistent with these standards.