Topic: Halloween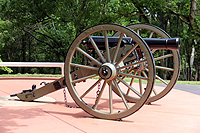 Clarksville, TN – The next meeting of the Clarksville (TN) Civil War Roundtable will be on Wednesday, October 18th, 2017 at the Bone & Joint Center, 980 Professional Park Drive, right across the street from Tennova Healthcare. This is just off Dunlop Lane and Holiday Drive and only a few minutes east of Governor's Square mall.
The meeting begins at 7:00pm and is always open to the public. Members please bring a friend or two – new recruits are always welcomed.
Topic – "Civil War Ghost Stories and Legends"
«Read the rest of this article»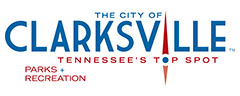 Clarksville, TN – Clarksville Parks and Recreation is offering a wide variety of spooky and fun events this fall.
Family-friendly events are affordably priced and will take place at several Parks and Recreation.
«Read the rest of this article»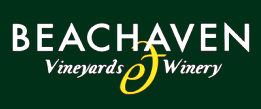 Clarksville, TN – Fans of Beachaven Winery's Jazz on the Lawn series were a bit disappointed this weekend as Saturday's show featuring the Consouselors had to be altered at the last minute for safety concerns.
After a beautiful week of weather leading up to Saturday's event, remnants of Hurricane Nate moved through the area over the weekend and organizers were forced to cancel the band, and not set up the outside wine sales area.
«Read the rest of this article»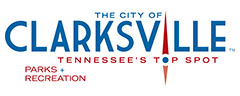 Clarksville, TN – Clarksville Parks and Recreation is accepting applications for booth space at Fright on Franklin, the City's annual Downtown Halloween festival, which will unfold from 3:00pm-6:00pm Saturday, October 28th, 2017.
Area businesses and organizations that want to join in the fun can apply online at www.CityofClarksville.com/Fright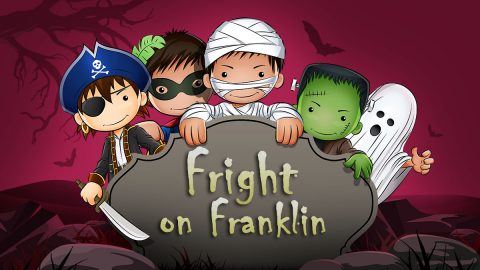 «Read the rest of this article»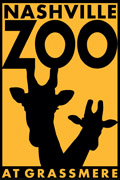 Nashville, TN – Nashville's littlest ghosts and goblins are invited to enjoy a night of delightful fun at Boo at the Zoo, presented by The Children's Hospital at TriStar Centennial. Our annual Halloween tradition is set for ten nights: October 13th, 14th, 15th, 20th, 21st, 22nd, 26th, 27th, 28th and 29th.
Boo at the Zoo runs from 5:00pm to 10:00pm on Saturdays and from 5:00pm to 9:00pm on non-Saturday event nights. Kids can come dressed in their favorite costume and enjoy carnival games, carousel rides, hayrides, shows and trick-or-treating.
The annual evening event offers families a safe and exciting Halloween experience for kids under age 12.
«Read the rest of this article»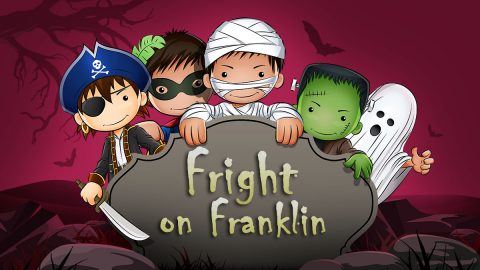 Clarksville, TN – Hundreds upon hundreds of people descended on Downtown Clarksville Saturday afternoon, October 29th for the 8th annual Fright on Franklin safe trick-or-treating event.
All along Franklin Street and Strawberry Alley, there were booths provided by local businesses handing out candy treats. Booths were decorated for Halloween and some even had a theme like the witches from Hocus Pocus.
«Read the rest of this article»
Mayor Kim McMillan greets passengers, CTS staff during fun ride
Clarksville, TN – For Clarksville Mayor Kim McMillan, the Spooky Special is a happy place.
Riding the custom-decorated bus on the Hilldale route Saturday, she sang "The Wheels on the Bus" with a toddler, cheerfully helped passengers in wheel chairs navigate the bus aisle, and greeted each Clarksville Transit System rider and employee with a big smile – all while sporting a really classy pirate costume.
«Read the rest of this article»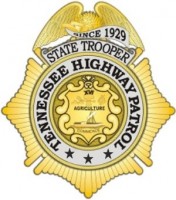 Nashville, TN – The Tennessee Highway Patrol (THP) and Tennessee Highway Safety Office (THSO) are partnering together for a safe Halloween. The THP will plan for increased visibility and enforcement efforts on Halloween to ensure a safe and happy holiday for all Tennesseans.
There were four people killed on Halloween night per the Tennessee's Integrated Traffic Analysis Network (TITAN) during the 2013-2015 time periods. Two of the four fatal crashes involved drunk drivers.
"There is typically a dramatic increase in pedestrian traffic on Halloween. It is important for us to remind motorists to slow down and watch for children on all roadways. This is a time of good family fun. However, children, parents and motorists must remember that safety comes first," Department of Safety and Homeland Security Commissioner David Purkey said.
«Read the rest of this article»
Tow to Go Program Available All Holiday Weekend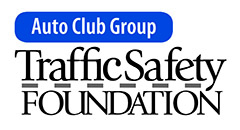 Tampa, FL – Last year, over half (52%) of all highway fatalities on Halloween night involved an impaired driver according to the National Highway Traffic Safety Administration.
Frightening statistics like that combined with the increased pedestrian traffic from trick-or-treaters will make for a deadly mix again this Halloween.
«Read the rest of this article»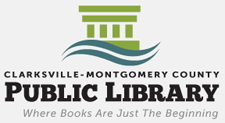 Montgomery County, TN – The Clarksville-Montgomery County Public Library is having a special Halloween Sensory Story Time on Sunday, October 30th at 1:30pm.
Sensory story times are geared towards children who have a hard time in large groups, are on the Autism Spectrum, or are sensitive to sensory overload. We will use pre-school level books, songs and movement during these story times.
«Read the rest of this article»