Topic: Hampton VA
Written by Denise Lineberry
NASA's Langley Research Center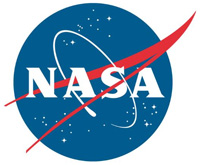 Hampton, VA – Each new season brings change. Seasonal change on land is something that we're familiar with and adjust to regularly. But what happens to billions of plankton in the ocean each season? How do they adjust to changing sunlight patterns and mixing of the water column? And what impact do these tiny critters have on us, so far away on land?
To answer those questions and others, NASA's North Atlantic Aerosols and Marine Ecosystems Study (NAAMES) mission began its fourth and final deployment, making it the first research mission to conduct an integrated study of all four distinct phases of the world's largest phytoplankton bloom in the North Atlantic and how they impact the atmosphere.
«Read the rest of this article»
NASA Headquarters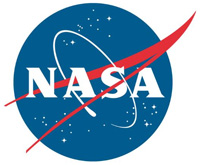 Washington, D.C. – Some Mars experts are eager and optimistic for a dust storm this year to grow so grand it darkens skies around the entire Red Planet.
This biggest type of phenomenon in the environment of modern Mars could be examined as never before possible, using the combination of spacecraft now at Mars.
A study published this week based on observations by NASA's Mars Reconnaissance Orbiter (MRO) during the most recent Martian global dust storm — in 2007 — suggests such storms play a role in the ongoing process of gas escaping from the top of Mars' atmosphere.
«Read the rest of this article»
NASA Headquarters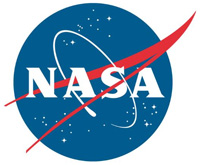 Washington, D.C. – Below are the top images from 2017 that tell the story of building and testing the systems that will send astronauts to deep space destinations including the Moon, Mars and beyond.
Construction Completed for Stand to Test SLS's Largest Fuel Tank
Major construction is complete on NASA's structural test stand that will ensure SLS's liquid hydrogen tank can withstand the extreme forces of launch and ascent. Together, the SLS liquid hydrogen and liquid oxygen tanks will feed 733,000 gallons (nearly 3 million liters) of super-cooled propellant to four RS-25 engines, producing a total of 2 million pounds of thrust at the base of the core stage.
«Read the rest of this article»
Written by Kate Squires
NASA Armstrong Flight Research Center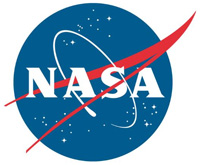 Edwards, CA – Scientists recently completed test flights with prototypes of potential satellite sensors – including two from NASA's Jet Propulsion Laboratory in Pasadena, California — over the Western United States, probing basic science questions about aerosols, clouds, air quality and global ocean ecosystems.
The flight campaign, called Aerosol Characterization from Polarimeter and Lidar (ACEPOL), sought to test capabilities of several proposed instruments for the Aerosol-Cloud-Ecosystem (ACE) pre-formulation study.
«Read the rest of this article»
Written by Jen Rae Wang / Allard Beutel
NASA Headquarters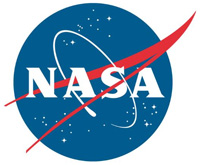 Washington, D.C. – The Moon became a key focus point for NASA in 2017, whether it was blocking out the Sun during one of the most-viewed events in U.S. history, or reinvigorating the agency's human space exploration plans.
One of the numerous NASA-related activities and actions the Trump Administration did in 2017 was to reconstitute the National Space Council. During its first meeting on October 5th, Vice President Mike Pence directed NASA to develop a plan to help extend human exploration across our solar system, and return astronauts to the Moon in preparation for human missions to Mars and other destinations.
«Read the rest of this article»
Written by Kimberly Minafra
NASA' Ames Research Center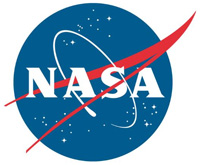 Silicon Valley, CA – NASA launched the Technology Educational Satellite, or TechEdSat-6, to the International Space Station on Orbital ATK's Cygnus spacecraft from NASA's Wallops Flight Facility in Virginia on November 12th. This bread loaf-sized satellite is part of a continuing series to demonstrate the "Exo-Brake" parachute device, advanced communications and wireless sensor networks.
TechEdSat-6 was released into low-Earth orbit from the NanoRacks platform on November 20th, to begin a series of wireless sensor experiments which will be the first self-powered tests, expanding the capabilities of sensor networks for future ascent or re-entry systems.
«Read the rest of this article»
Written by Dwayne Brown / Laurie Cantillo
NASA Headquarters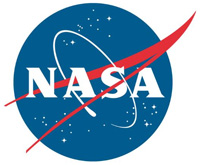 Washington, D.C. – Landing on Mars is difficult and not always successful. Well-designed advance testing helps. An ambitious NASA Mars rover mission set to launch in 2020 will rely on a special parachute to slow the spacecraft down as it enters the Martian atmosphere at over 12,000 mph (5.4 kilometers per second).
Preparations for this mission have provided, for the first time, dramatic video of the parachute opening at supersonic speed.
The Mars 2020 mission will seek signs of ancient Martian life by investigating evidence in place and by caching drilled samples of Martian rocks for potential future return to Earth.
«Read the rest of this article»
NASA Headquarters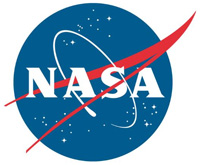 Washington, D.C. – NASA's Orion spacecraft is scheduled to undergo a design test in April 2019 of the capsule's launch abort system (LAS), which is a rocket-powered tower on top of the crew module built to very quickly get astronauts safely away from their launch vehicle if there is a problem during ascent.
This full-stress test of the LAS, called Ascent Abort Test 2 (AA-2), will see a booster, provided by Orbital ATK, launch from Cape Canaveral Air Force Station in Florida, carrying a fully functional LAS and a 22,000 pound Orion test vehicle to an altitude of 32,000 feet at Mach 1.3 (over 1,000 miles an hour).
«Read the rest of this article»
Written by Eric Gillard
NASA Langley Research Center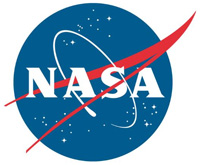 Hampton, VA – The Earth and its interconnected systems have always been a fascination for Norman Loeb.
"It's quite an interesting thing when you think about how energy is distributed and exchanged in various forms amongst Earth's atmosphere, ocean, land and snow surfaces," he said.
As the principal investigator of NASA's Radiaton Budget Science Project, Loeb oversees a series of space-borne instruments that measure reflected sunlight and thermal radiation emitted by the Earth. It gives him a chance to satisfy his curiosity about our home planet from NASA's Langley Research Center in Hampton, Virginia.
«Read the rest of this article»
Written by Andrew Good
NASA's Jet Propulsion Laboratory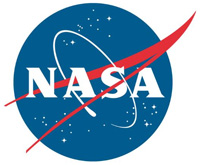 Pasadena, CA – Canyons, craters and cracked ice fields on other worlds might be hiding exciting scientific discoveries. But how do we get spacecraft to land on dangerous, uneven terrain?
A new NASA video explains how cutting-edge technologies could help. A system called the CoOperative Blending of Autonomous Landing Technologies (COBALT) is being developed in the Mojave Desert, with participation from several partners, including NASA's Jet Propulsion Laboratory in Pasadena, California.
«Read the rest of this article»