Topic: Handgun
CPD lists details on the Four Robberies

Clarksville, TN – In the early morning hours of Monday, August 10th and Tuesday, August 11th, 2015, Clarksville Police Officers responded to four robberies. In three of the robberies, the suspect's description matched.
The first robbery reportedly occurred at 4015 Trenton Road (Exxon Hi-Road) Monday morning around 2:44am. A black male wearing a black knit hat, green balaclava face mask, military-style camouflage shirt, gray pants, gloves, and a military-style camouflage backpack entered the business and displayed a black semi-automatic handgun with a black barrel. The suspect then demanded money and left the area on foot.
«Read the rest of this article»

Clarksville, TN – The Clarksville Police Department says the same armed robber may have struck five businesses along the Interstate 24 corridor from Christian County, Kentucky to Cheatham County over the weekend.
The first robbery reportedly occurred at 10:38pm, last Saturday, July 25th, 2015 at the Tylertown gas station near Exit One. A ten-dollar bill and a one-hundred dollar bill were recovered a few hundred feet from the business.
«Read the rest of this article»
Meriweather is Considered Armed and Dangerous

Clarksville, TN – Clarksville Police detective David Bramel is requesting public assistance in locating Vincent Merriweather (Full name — Vincent Bryan Deray Merriweather).
On June 22nd, 2015 at 6:36pm, CPD Officers responded to an Aggravated Assault at Summit Heights. The victim was walking through Summit Heights and got into a verbal altercation with four black males. «Read the rest of this article»

Clarksville, TN – In reference to the Ernest Shelton Drive incident Sunday night, May 10th, in which Clarksville Police Officers were dispatched to a report of a deceased person, the individual who was found with a single gunshot wound to the head inside his residence was 51-year-old Michael A. Ball.
A handgun was recovered at the scene. The investigation is ongoing.
Anyone with information about this incident who has not been interviewed by police is asked to contact Detective Mike Ulrey at 931.648.0656.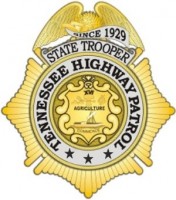 Nashville, TN – A Tennessee state trooper arrested internationally known hip-hop artist "Nelly" on felony drug charges in Putnam County on Saturday morning.
Nelly, whose real name is Cornell Haynes, was charged with felony possession of drugs, simple possession of marijuana and possession of drug paraphernalia.
At approximately 9:20am on Saturday, Trooper Michael Loftis stopped a Prevost motor coach bus on Interstate 40 near the 275 mile marker for failure to display a U.S. Department of Transportation (DOT) and International Fuel Tax Association (IFTA) sticker on the vehicle. The investigating trooper planned to conduct an inspection on the bus when he noticed an odor of marijuana emitting from the vehicle.
«Read the rest of this article»

Clarksville, TN – On Saturday, March 7th, 2015 at 3:36am, Clarksville patrol officers investigated a shooting at Willis and Bailey's Gaming Station, 2471 Fort Campbell Boulevard. Officers discovered a woman with a single gunshot wound to the left abdomen sitting in a car in the parking lot.
Investigation determined that an after-hours party at the business had turned into a fight that led to gunfire. Officers searched the building with consent of the proprietor, and found a nine millimeter handgun. «Read the rest of this article»

Clarksville, TN – Early this morning, Thursday, February 5th, 2015 at 12:48am, the Clarksville Police Department responded to a suicidal male subject in the area of Parade Drive and Firebreak Drive. The subject called 911 stating he was suicidal and would kill anyone who attempted to stop him.
As CPD Officers responded to the area, it appeared that the subject parked his vehicle in a location for an ambush as he fired at least two rounds that struck a patrol vehicle. «Read the rest of this article»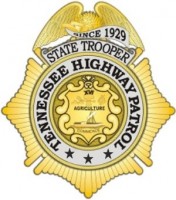 Nashville, TN – A Tennessee state trooper arrested two previously convicted felons and another man on drug charges earlier this week after stopping their vehicle for speeding in a construction zone in Coffee County.
Trooper Donnie Clark on Tuesday afternoon stopped a sport utility vehicle for a speeding violation on westbound Interstate-24 near the 115 mile marker. Upon initial contact with the driver, Alphonso Mucker, 27, of Hardinsburg, KY, Trooper Clark observed several indications of possible criminal activity. «Read the rest of this article»

Clarksville, TN – Detective Kevin Shaw is investigating a Robbery that took place on Concord Drive and is requesting assistance in identifying a person of interest.
On January 13th, 2015 at 12:35am, an employee of Veterans Cab Company was robbed after picking up an individual from 30 Concord Drive. The victim stated that once the suspect entered the back seat of his cab, he stuck a silver semi-automatic handgun between the front seats and demanded all of his money.
«Read the rest of this article»

Clarksville, TN – Clarksville Police Detective Nick Newman is investigating an Attempted Carjacking that occurred on December 5th, 2014 between the times of 10:15pm and 10:37pm.
The victim stated that the two suspects asked him to take them to the store to get a cigar. The victim picked the suspects up on Poston Street and took them to a store on Kraft Street. The suspects then asked the victim to take them to a friend's house. The suspects instructed the victim to turn left off of Kraft Street onto Parham Drive. «Read the rest of this article»