Topic: Hank Williams
Clarksville, TN – If you haven't read Rheta Grimsley Johnson's books, you're missing several great reads. Her latest, Hank Hung the Moon (NewSouth Books, Montgomery, Alabama: 2012), is a description of the influence of Hank Williams on Southern life and Southerners in particular
A finalist for the Pulitzer Prize for commentary, Johnson writes a column that appears in about 50 newspapers throughout the U.S. She has reported for United Press International, the Memphis Commercial Appeal, and the Atlanta Journal-Constitution.
Some of her other awards include the Ernie Pyle Memorial Award for human interest writing, the Headliner Award for commentary, and the American Society of Newspaper Editors' Distinguished Writing Award for commentary.
«Read the rest of this article»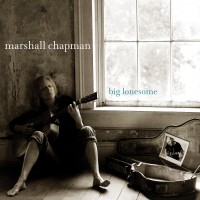 Marshall Chapman and Tim Krekel were writing, singing and music-making buddies for many years, so when Tim was diagnosed with cancer and consequently died only three months later, it was a huge hurting in the heart of Marshall Chapman. Although she had begun to devote her time to writing books and had vowed never to make another CD, the songs began to blossom without warning and Big Lonesome, her latest CD, was born.
Nine of the songs on Big Lonesome were written by Marshall, two of them with Tim. Cindy Walker wrote "Going Away Party," the third song in the line-up and, of course, Hank Williams wrote "I'm So Lonesome I Could Cry," the ultimate sad song on this album.
«Read the rest of this article»