Topic: Hardeman County

Nashville, TN – Harvests from Tennessee's first Young Sportsman Deer Hunt of the 2013-14 season were very similar to the fall of 2012, showing a slight increase. The youth hunt was held across the state on October 26th-27th.
The young sportsmen harvested 8,484 deer in Tennessee's 95 counties. The number is up 150 deer from 2012's 8,334. «Read the rest of this article»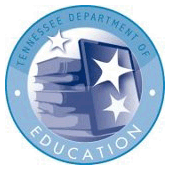 Nashville, TN – The Tennessee Department of Education today announced a new package of financial incentives to help recruit and retain the most effective teachers to work in the state's lowest performing schools.
Effective immediately, the department is offering funds to districts to pay $7,000 signing bonuses to every new teacher with a Level 5 rating on evaluation and, where available, value-added scores, who is brought into a Priority School for the 2013-14 school year. «Read the rest of this article»
Tennessee Department of Transportation provides $4.4 Million for Infrastructure and Other Improvements to 15 Tennessee Airports

Nashville, TN – The Tennessee Department of Transportation (TDOT) announced friday that state aeronautics grants totaling $4,413,873 have been approved for fifteen Tennessee airports.
The Clarksville Montgomery County Regional Airport received a $90,000 grant. «Read the rest of this article»
3,562 Deer Harvested in Montgomery County

Nashville, TN – The second of the season's youth hunts, scheduled for January 12th-13th, will conclude the 2012-13 deer hunting season in Tennessee.
Youth, ages 6-16 years of age may participate. The young sportsmen must be accompanied by a non-hunting adult at least 21 years of age who must remain in a position to take control of the hunting device.
The accompanying adult must comply with fluorescent orange regulations, as specified for legal hunters. Multiple youths may be accompanied nu a single qualifying adult. «Read the rest of this article»

Nashville, TN – Tennessee sportsmen harvested more than 17,000 deer statewide on the opening weekend of gun season for deer as harvest numbers continue to be reported.
The 17,093 reported as of noon (CST) on Monday surpasses the 2011 total of 14,463 over the same time frame in 2011.
Since the initial segment of archery season for deer began on September 22nd, 84,825 deer have been harvested, an increase of 3,522 over the same period as last year. «Read the rest of this article»
Total of $71,000 in reward money being offered for whereabouts of Adam Mayes and victims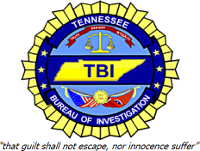 Jackson, TN – The Tennessee Bureau of Investigation and the 25th Judicial District Attorney General's Office has charged two individuals with two counts each of first degree murder for the deaths of 31-year-old Jo Ann Bain and her 14-year-old daughter Adrienne Bain in Hardeman County, Tennessee on April 27th, 2012.
Adam Mayes, 35, and Teresa Mayes, 31, both of Guntown, Mississippi. are each facing two counts of first degree murder as well as two counts of especially aggravated kidnapping for the abduction of 12-year-old Alexandria Bain and 8-year-old Kyliyah Bain. Teresa Mayes remains in the Hardeman County Jail without bond.
«Read the rest of this article»
Montgomery County, TN – The National Weather Service has a tornado watch 7 in effect until 6:00am cst for the Clarksville Montgomery County Area.
A significant severe weather outbreak is possible in Middle Tennessee tonight and conditions will favor the development of isolated tornadoes. Vigilance is advised overnight.
Early tonight, a line of thunderstorms, some severe, was pushing across Eastern Arkansas. The National Weather Service in Little Rock, Arkansas issued tornado warnings for several of these storms and damage to houses and trees reportedly occurred near the town of Fordyce, Arkansas. «Read the rest of this article»
Muzzleloader Season Starts November 5th

Nashville, TN – Tennessee's youth hunters posted a slight increase over 2010 after a busy weekend of deer hunting across the state in the Young Sportsman Hunt.
The youth hunters (ages 6-16) harvested 8,831 deer, an increase of 13 deer over the same weekend last year. It is also an increase of 629 over the 2009 totals as reported by the Tennessee Wildlife Resources Agency.
For the second straight year, Giles County was the top county for the youth hunt with 284, also an increase of 13 from its 271 total of last year. Weakley County was again second with 234 and Fayette County moved to third from fourth from a year ago with 226. Henry County was close behind in fourth. Lawrence and Hardeman County each surpassed the 200-harvest number with 202 and 201, respectively. «Read the rest of this article»

Nashville, TN – Tennessee turkey hunters again posted another successful spring season as the harvest for 2011 nears 34,000 as reports continued to trickle in to the Tennessee Wildlife Resources Agency.
The spring turkey statewide season came to a close on May 15th.  The harvest number stands at 33,968. The harvest is below the 2010 record harvest of more than 37,000 birds, but this year's harvest ranks as the state's third highest all-time. «Read the rest of this article»

Nashville, TN – Tennessee's 2010-11 deer harvest numbers saw a slight increase over those of the previous year, Tennessee Wildlife Resources Agency harvest reports have indicated.
As harvest numbers continued to trickle into the agency through January, Tennessee hunters harvested 162,465 deer beginning with the archery season in late September an increase of 644 from last year. «Read the rest of this article»