Topic: Hardeman County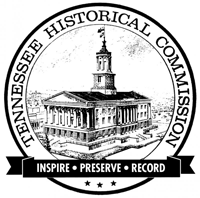 Nashville, TN – The Tennessee Historical Commission has awarded 31 grants from the federal Historic Preservation Fund to community and civic organizations for projects that support the preservation of historic and archaeological resources.
"Tennessee's treasured historic places make our state unique and contribute to our quality of life," said Patrick McIntyre, state historic preservation officer and executive director of the Tennessee Historical Commission. "These grants will help protect the sites for future generations to study and enjoy."
«Read the rest of this article»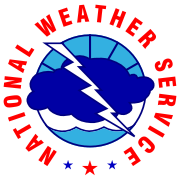 Nashville, TN – The National Weather Service (NWS) has issued a Severe Thunderstorm watch for Clarksville-Montgomery County that is in effect this afternoon until 8:00pm tonight, Sunday, May 1st.
Thunderstorms are developing from Western Tennessee to Western Kentucky and Southern Indiana and these storms should increase some in coverage and intensity through the afternoon while spreading eastward.
«Read the rest of this article»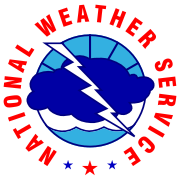 Nashville, TN – The National Weather Service (NW) in Nashville, Tennessee has issued a Tornado Watch for Clarksville-Montgomery County and parts of Middle Tennessee until 7:00pm CT.
A tornado watch means weather conditions are favorable for the development of severe thunderstorms that are capable of producing tornadoes.
«Read the rest of this article»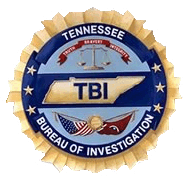 Nashville, TN – A Clarksville man who was added to the Tennessee Bureau of Investigation's Top Ten Most Wanted list Wednesday afternoon is now in custody in Hardeman County.
Darcell Dominique Wright, who also goes by the name Robert Jackson, was taken into custody just before midnight the evening of November 18th, 2015.
«Read the rest of this article»
3,534 Deer Harvested in Montgomery County

Nashville, TN – Close to 165,000 deer were harvested in Tennessee during the recently completed 2014-15 seasons according to data gathered by the Tennessee Wildlife Resources Agency.
The statewide gun season concluded January 4th and the youth hunt followed on January 10th-11th. The harvest numbers range from the start of archery season on September 27th, 2014 through the final youth hunt. «Read the rest of this article»
3,228 Deer Harvested in Montgomery County

Nashville, TN – Deer hunting season is coming to a close in Tennessee. The gun season for deer concludes on January 4th while the second Young Sportsman Hunt for 2014-15 is January 10th-11th.
For the Young Sportsman Hunt, youth, 6-16 years of age are allowed to participate. The young sportsmen must be accompanied by a non-hunting adult at least 21 years of age who must remain in a position to take control of the hunting device. «Read the rest of this article»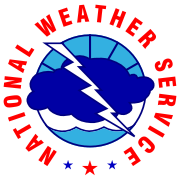 Nashville, TN – The National Weather Service has issued a tornado watch for the Clarksville-Montgomery County area until 5:00am CDT.
Other Tennessee Counties included are Benton County, Carroll County, Chester County, Decatur County, Dickson County, Fayette county, Hardeman County, Hardin County, Haywood County, Henderson County, Henry County, Hickman County, Houston County, Humphreys County, Lewis County, Madison County, McNairy County, Montgomery County, Perry County, Stewart County, and Wayne County.
Tennessee State Veterans Cemetery at Parkers Crossroads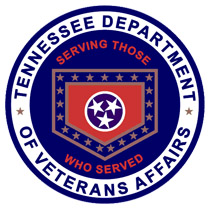 Nashville, TN – Tennessee Governor Bill Haslam and Department of Veterans Affairs Commissioner Many-Bears Grinder today announced the future site of the fifth state veterans cemetery will be in Parkers Crossroads.
The 132-acre Tennessee State Veterans Cemetery at Parkers Crossroads will be located at 693 Wildersville Road and will serve more than 45,000 veterans and their families within 17 counties in west Tennessee. «Read the rest of this article»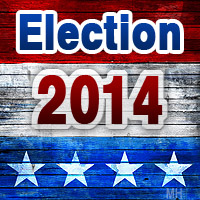 Clarksville, TN – Credo Amouzouvik, U.S. Congressional democratic candidate for Tennessee District 7 has been visiting the counties in the district and is set to speak at the Clarksville Association of Realtors' 2014 Political Candidate Forum today in Clarksville Tennessee.
Credo believes that consistent contact with constituents and an open flow of communication be-tween government leaders and their constituents is essential to a successful term in office. "Visiting the counties puts me in touch with the people so that they can share how they feel about current policies and politics affecting them," says Amouzouvik (Credo). "When it comes to healthcare, education, jobs and the economy; I want them to share that with me."
«Read the rest of this article»
Meet and Greet Held July 12th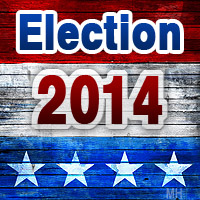 Clarksville, TN – Saturday saw the grand opening of a campaign headquarters for US congressional candidate Dan Cramer, a Clarksville native who is running for the Democratic nomination for Tennessee's 7th district seat in the House.
The open house offered voters a chance to connect with Cramer, his campaign staff and volunteers. Cramer said a headquarters was a necessary addition as his campaign grows and prepares for the general election against incumbent Marsha Blackburn in November.
«Read the rest of this article»