Topic: Harry Brooks
Initiative aligns work of the executive, legislative and judicial branches
Nashville, TN – During the coming year, the Tennessee Department of Children's Services will continue the Three Branches Institute, an initiative bringing together members of the executive, legislative, and judicial branches to work with the department on strengthening the state's child protection and juvenile justice systems.
"For Tennessee to have a strong and effective system of children's services, the three branches of government must have a clear vision on the mission of the services, and confidence that the services are generating desired outcomes," said DCS Commissioner Jim Henry. «Read the rest of this article»
Final update detailing the first session of the 108th General Assembly
Food, Clothing, and Hygiene Drive to support the Austin Peay State University Food Pantry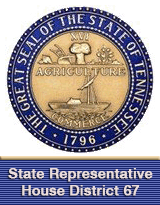 Nashville, TN – House Bill 32, License Plates for our Veterans and Active Duty Military.
House Bill 32, sponsored by Tennessee State Representative Cameron Sexton (R-Crossville) will make some changes, effective July 1st, 2014, to the issuance of license plates to our active duty military and veterans who receive honors and awards such as the Purple Heart, Silver Star, Air Medal, and Medal of Honor.
The most substantial change is moving the Air Medal plates to the category of military cultural license plates.  This category also contains other license plates such as the Silver Star and Bronze Star.
«Read the rest of this article»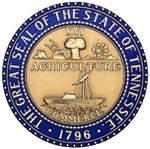 Nashville, TN – Tennessee State Representative Joe Pitts (D-Clarksville) was recently named to serve on the Family Impact Seminar (FIS) joint legislative advisory committee, by Beth Harwell, Speaker of the House of Representatives.
Pitts was recommended by Representative Harry Brooks (R-Knoxville), Chairman of the House Children and Family Affairs committee. "Rep. Pitts was recommended because of his commitment to issues that Tennessee families face," said Chairman Brooks. «Read the rest of this article»