Topic: Hawaii
Austin Peay Sports Information

Clarksville, TN – Travis Janssen, who revived a Northeastern State (Oklahoma) program as head coach in between two stints as the top assistant at Jacksonville State, has been hired as Austin Peay State University's new head baseball coach.
Janssen replaces Gary McClure, who resigned in August. The Manhattan, KS, native becomes APSU's 11th head baseball coach but only second since 1988.
«Read the rest of this article»
Poor Credit May Raise Premiums Higher Than a Drunk Driving Conviction

Yonkers, NY – The amounts drivers pay for their car insurance premiums are based on confounding algorithms that increasingly have more to do with socioeconomic factors than driving habits, according to extensive research conducted by Consumer Reports.
The organization, w­hich believes that knowledge about the going rate of any product or service is a fundamental consumer right, has released the findings of a two-year, in-depth car insurance investigation. The report analyzed more than 2 billion price quotes for sample drivers that were obtained in August and November 2014 from more than 700 companies across all 33,419 general U.S. ZIP codes. «Read the rest of this article»
Written by Elizabeth Landau
NASA's Jet Propulsion Laboratory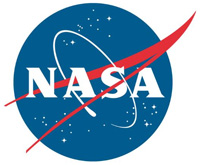 Pasadena, CA – Mysterious objects called brown dwarfs are sometimes called "failed stars." They are too small to fuse hydrogen in their cores, the way most stars do, but also too large to be classified as planets.
But a new study in the journal Nature suggests they succeed in creating powerful auroral displays, similar to the kind seen around the magnetic poles on Earth.
"This is a whole new manifestation of magnetic activity for that kind of object," said Leon Harding, a technologist at NASA's Jet Propulsion Laboratory, Pasadena, California, and co-author on the study.
«Read the rest of this article»
Austin Peay Sports Information

Clarksville, TN – The good news is Austin Peay State University men's basketball team will be playing in the 32nd Annual Maui Jim Maui Invitational in November. The bad news is the Governors' ending destination won't be in Hawaii, but in Greeley, Colorado.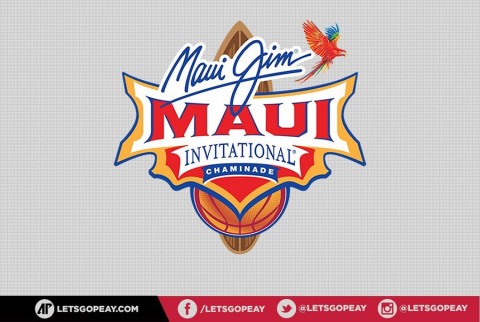 «Read the rest of this article»
Written by Preston Dyches
NASA's Jet Propulsion Laboratory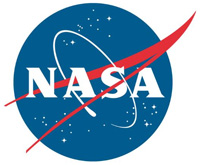 Pasadena, CA – New research using data from NASA's Cassini mission suggests most of the eruptions from Saturn's moon Enceladus might be diffuse curtains rather than discrete jets.
Many features that appear to be individual jets of material erupting along the length of prominent fractures in the moon's south polar region might be phantoms created by an optical illusion, according to the new study.
The research is being published on Thursday, May 7th, in the journal Nature.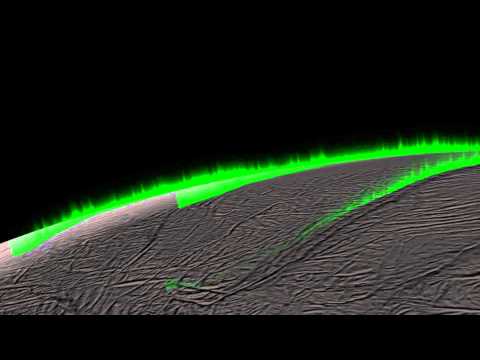 «Read the rest of this article»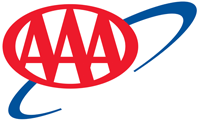 Clarksville, TN – Thursday's national average price for gas was $2.58 per gallon – the highest average so far this year. Average U.S. gas prices are up 55 cents per gallon since reaching a low of $2.03 per gallon in late January, making this the largest seasonal increase in gas prices since 2012.
"Gas prices have climbed to the highest levels of the year due largely to rising crude oil costs," said Mark Jenkins, spokesman, AAA – The Auto Club Group. "As prices keep climbing, it getting more difficult to believe that gas was below $2.00 per gallon at the majority of stations earlier this year."
«Read the rest of this article»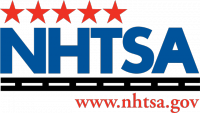 Washington, D.C. – Mazda North America Operations (Mazda) is recalling certain model year 2004-2008 Mazda6, 2006-2007 Mazdaspeed6, and 2004-2008 RX-8 vehicles.
Upon deployment of the driver side frontal air bag, excessive internal pressure may cause the inflator to rupture.
«Read the rest of this article»
Written by Tony Phillips
Science at NASA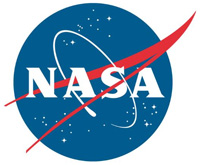 Washington, D.C. – Sunsets are always pretty.  One sunset this month could be out of this world. On Thursday, October 23rd, the setting sun across eastern parts of the USA will be red, beautiful and … crescent-shaped.
"It's a partial solar eclipse," explains longtime NASA eclipse expert Fred Espenak. In other words, the New Moon is going to 'take a bite' out of the sun.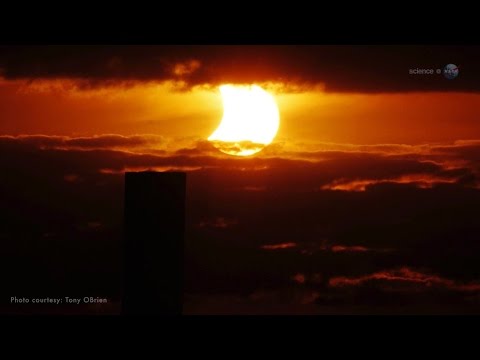 «Read the rest of this article»

Clarksville, TN – Austin Peay State University's softball program has brought in players from almost every part of the country over the 29 years of the program, but this year's squad has a first in Erica Inagaki – the first player signed from the state of Hawaii.
Inagaki, a 5-foot-1 middle infielder is from the island of Oahu — the third largest of the Hawaiian Islands and over 4,200 miles from Clarksville – was found and recruited by coach Stephanie Paris and her coaching staff after getting a skills tape she had sent out.
«Read the rest of this article»
Written by Whitney Clavin
NASA's Jet Propulsion Laboratory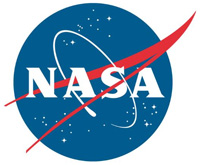 Pasadena, CA – A new survey of galaxies by NASA's Spitzer Space Telescope is taking a plunge into the deep and uncharted waters of our cosmos.
In one of the longest surveys the telescope will have ever performed, astronomers have begun a three-month expedition trawling for faint galaxies billions of light-years away.
The results are already yielding surprises.
«Read the rest of this article»