Topic: Haywood County

Nashville, TN – The Tennessee Wildlife Resources Agency has been informed that the Tennessee's Natural Resources Conservation Service (NRCS) has recently received $778,044 in additional funding to help crop and livestock producers through the Environmental Quality Incentives Program (EQIP).
Producers in areas designated as either D3 Drought, Extreme or D4 Drought  exceptional on the recent July 2012 U.S. Drought Monitor maps for Tennessee are eligible to apply for selected conservation practices. These areas include Benton, Carroll, Crockett, Dyer, Fayette, Gibson, Haywood, Henry, Houston, Humphreys, Lake, Lauderdale, Montgomery, Obion, Shelby, Stewart, Tipton, and Weakley counties. «Read the rest of this article»
Agriculture Secretary Vilsack Delivers Targeted Financial and Technical Assistance to Drought-Stricken Producers and Landowners in 19 States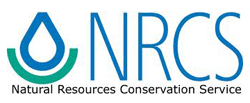 Nashville, TN – Agriculture Secretary Tom Vilsack today announced that USDA will target nearly $16 million in financial and technical assistance to help eligible crop and livestock producers in 19 states cope with adverse impacts of the historic drought gripping the nation.
"President Barack Obama and I continue to work across the federal government to provide relief for those farmers and ranchers who are affected by the severe drought conditions impacting many states across our nation," Vilsack said. "This additional assistance builds on a number of steps USDA has taken over the past few weeks to provide resources and flexibility in our existing programs to help producers endure these serious hardships." «Read the rest of this article»
Special Saturday Service will cease after March 3rd, County Clerk Partners to stop issuing Voter Photo ID on March 12th

Nashville, TN – The Tennessee Department of Safety and Homeland Security is encouraging voters this week to obtain photo IDs for voting purposes at no cost before the Tennessee Presidential Primary elections on March 6th.
The department will open certain driver service centers across the state this Saturday for voter photo identification issuance only. March 3rd will be the last opportunity for registered voters to take advantage of this special Saturday service.
Additionally, March 12th will be the final day the Department of Safety & Homeland Security's county clerk partners will issue voter photo IDs at no cost. «Read the rest of this article»
Montgomery County, TN – The National Weather Service has a tornado watch 7 in effect until 6:00am cst for the Clarksville Montgomery County Area.
A significant severe weather outbreak is possible in Middle Tennessee tonight and conditions will favor the development of isolated tornadoes. Vigilance is advised overnight.
Early tonight, a line of thunderstorms, some severe, was pushing across Eastern Arkansas. The National Weather Service in Little Rock, Arkansas issued tornado warnings for several of these storms and damage to houses and trees reportedly occurred near the town of Fordyce, Arkansas. «Read the rest of this article»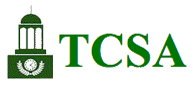 Murfreesboro, TN - Lettie Kendall, a Montgomery County commissioner, has been selected as the 2011 recipient of the "Robert M. Wormsley Outstanding County Official of the Year" award by the Tennessee County Services Association (TCSA).
Kendall, a county commissioner for the past 39 years, joins the ranks of only seven other county officials ever to be awarded this prestigious title by the statewide association. She is the first female and first African-American to win the distinguished award.
«Read the rest of this article»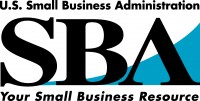 Atlanta, GA — The U.S. Small Business Administration announces today that due to a steady decrease of activity, the Disaster Loan Outreach Centers located in Gibson, Haywood, Montgomery and Tipton counties, Tennessee will cease operations Thursday, June 24th at the close of business. «Read the rest of this article»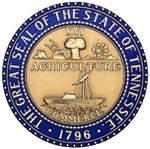 Citing its potential to bring jobs to an economically-struggling area, the State Building Commission Executive Subcommittee gave its approval Tuesday to the West Tennessee "megasite" project.
The subcommittee's vote clears the way for state officials to spend $40 million to purchase about 3,836 acres near Interstate 40 in southwest Haywood County. The site is envisioned as a future home for companies which will provide a new economic engine for West Tennessee.
"As a West Tennessean, I'm proud to support this project," said Treasurer David H. Lillard Jr., one of the subcommittee members. "Like many areas of our state, unemployment is high in Haywood County and other West Tennessee counties. Development on the megasite has the potential to change that area's economic fortunes for the better."
"Megasites in Middle and East Tennessee have successfully lured big businesses to those areas – Volkswagen's plant in Chattanooga and the Hemlock Semiconductor plant in Clarksville," said Secretary of State Tre Hargett, another subcommittee member. "I am pleased that West Tennesseans will now have the same opportunity to reap the economic benefits associated with a TVA certified megasite." «Read the rest of this article»