Topic: Hazardous Road Conditions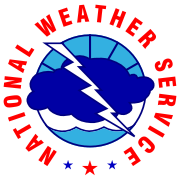 Nashville, TN – The National Weather Service (NWS) reports that the heavy accumulations of snow and sleet from Wednesday night and Thursday morning will continue to result in hazardous driving conditions around the Clarksville-Montgomery County area as well as the mid-state today.
While the sun will be out in full strength, temperatures will only top out in the low to middle 30s.
«Read the rest of this article»
Clarksville, TN – Due to hazardous travel conditions made worse by a continuing drop in the temperature, City of Clarksville offices will be closed on Friday, March 6th, 2015.
Those employees who are needed to address emergency situations will remain on duty.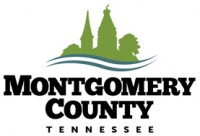 Montgomery County, TN – Montgomery County Government Offices will be closed on Friday, March 6th.
Montgomery County Mayor Jim Durrett states, "We still have several roads and parking areas that are a concern and I feel it is in the best interest of the employees and patrons of the county to remain closed another day. I do not take this decision lightly and feel that one more day will make a big difference."
All courts cases scheduled for Friday will be rescheduled.

Clarksville, TN – Due to the hazardous road conditions, the Roxy Regional Theatre's 7:00pm performance tonight, March 5th and Friday's, March 6th, 8:00pm performance of "Honky Tonk Angels" have been cancelled.
We apologize for any inconvenience caused by this change in plans, but the safety of our patrons and performers is our top priority.  As temperatures are not anticipated to rise much above freezing until after tomorrow, road conditions are not expected to improve greatly until Saturday.
«Read the rest of this article»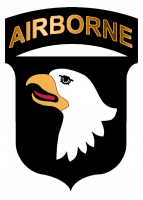 Fort Campbell, KY – Fort Campbell will remain closed for Friday, March 6th due to hazardous road conditions.
Only mission essential inclement weather personnel are to report for duty.
Fort Campbell schools are closed.

Clarksville, TN – The Emergency Operations Center closed at 3:00pm. Main road conditions have improved somewhat; many secondary streets are still treacherous.
There have been a five reported crashes in the city in the last eight hours and two crashes in the county for a total of seven.
There are no reported power outages. Requests for motorist assistance are still coming in, but at a reduced rate.
Clarksville, TN – Due to the inclement weather conditions, the City of Clarksville has received inquiries about the City Council Meeting scheduled for 7:00pm on Thursday, March 5th, 2015.
Under the provisions of the City's Charter and the City Code, all regularly scheduled Council meetings shall occur on the first Thursday of the month unless a specific ordinance is passed (which requires two separate readings) changing the meeting date or time; therefore, tonight's meeting cannot be cancelled or rescheduled.
«Read the rest of this article»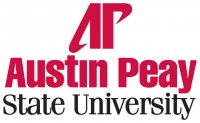 Clarksville, TN – Austin Peay State University (APSU) will be closed Friday, March 6th, and Saturday, March 7th, due to hazardous road conditions. This includes the Center at Fort Campbell and Springfield campuses.
All activities and events are canceled, including proctored tests through the Center for Extended and Distance Education.
Clarksville, TN – There will be no school for Clarksville Academy on Friday, March 6th, 2015 due to hazardous road conditions.

Clarksville, TN – Crashes remain very low today with only one reported in the city in the last six hours. Motorist assists, however, have skyrocketed this morning with fifteen calls to E911 already.
Officers estimate there have been at least twenty more self-initiated assists when officers rolled up on stuck motorists. Many people are also making requests for welfare checks on friends and relatives within the city, especially for the elderly and handicapped, and some were officer responses to 911 hangup calls.
«Read the rest of this article»