Topic: Health Care
Ratings Analyze Length of Hospital Stays and Mortality Rates; Includes Ratings for Five Common Surgery Types

Yonkers, NY – For the first time, Consumer Reports has rated U.S. hospitals on how patients fare during and after surgery.
In Tennessee, 38 Hospitals were evaluated. Only the Center for Spinal Surgery and Saint Thomas Hospital, both in Nashville, TN, got a top rating. Seven Tennessee Hospitals were ranked at the bottom which included The University of Tennessee Medical Center, Knoxville TN, and Baptist Memorial Hospital in Memphis, TN, to name a couple. Thirty Tennessee Hospitals were ranked average including Gateway Medical Center in Clarksville, TN. «Read the rest of this article»
Leverages Federal dollars to purchase private health insurance for Tennesseans without access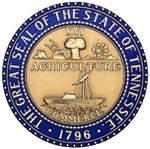 Nashville, TN – Tennessee Governor Bill Haslam unveiled his plan to pursue real health care reform in the state.
Haslam announced that he will not expand TennCare rolls under the Affordable Care Act but instead is working to leverage the available federal dollars to purchase private health insurance for Tennesseans who would not otherwise have access to coverage.
«Read the rest of this article»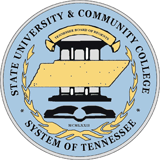 Nashville, TN – Tennessee Board of Regents community colleges and Tennessee Technology Centers were awarded more than $17.1 million in federal grants for job training programs in health care- and manufacturing-related fields today.
U.S. Secretary of Labor Hilda Solis announced today that TBR schools will receive funds through three different awards. A consortium of all of Tennessee's community colleges and  technology centers will receive almost $12.6 million for health care training; Chattanooga State Community College will receive more than $3 million for manufacturing job training; and Pellissippi State Community College and the TTC-Murfreesboro will take part in a $15 million Michigan-based consortium to redesign teaching and delivery programs in manufacturing. «Read the rest of this article»
Clarksville, TN – As you all know, helping Clarksville become a healthier and fitter city has been one of my priorities since I took office. Beginning with the creation of the Mayor's Fitness Council, I began to look for ways that we could encourage individuals, businesses and organizations to address our collective health issues. I believe that the City can, and should, set an example for others to follow.
I am, as you know, also committed to saving the City money where possible and practicable. In this case, by building an on-site health care clinic for the City's employees, we are able to offer more health care options and encourage them to become healthier and save money for our employees and the City of Clarksville. «Read the rest of this article»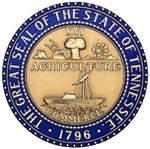 Nashville, TN – "We will review the entire Supreme Court's opinion to fully understand its impact on the State of Tennessee.  From initial reports, it appears the individual mandate has been ruled Constitutional and has been upheld.
My primary issues with ObamaCare are that it takes away the flexibility for states to encourage healthy behavior, will cost Tennessee hundreds of millions of dollars, and does nothing to solve the crisis of the cost of health care in America. «Read the rest of this article»
Study Finds Progress But Patients Need Greater Access To Their Electronic Medical Data & Stronger Privacy Protections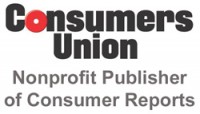 San Francisco, CA – Health care organizations need to do more to help patients realize the full benefits of electronic data from emerging health information exchange systems, according to a new study commissioned by Consumers Union that appears in the March 2012 Health Affairs.
The study examines how well five major California health care organizations are meeting the needs of patients and communities in the use of their electronic data and offers important lessons for the rest of the country. Copies of the Health Affairs article are available to reporters upon request. «Read the rest of this article»
What is healthy weight loss?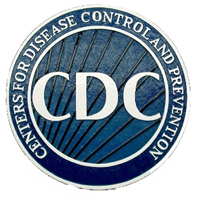 Washington, D.C. – It's natural for anyone trying to lose weight to want to lose it very quickly. But evidence shows that people who lose weight gradually and steadily (about 1 to 2 pounds per week) are more successful at keeping weight off. Healthy weight loss isn't just about a "diet" or "program". It's about an ongoing lifestyle that includes long-term changes in daily eating and exercise habits.
To lose weight, you must use up more calories than you take in. Since one pound equals 3,500 calories, you need to reduce your caloric intake by 500—1000 calories per day to lose about 1 to 2 pounds per week.1 «Read the rest of this article»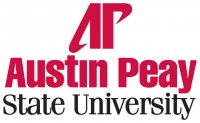 Clarksville, TN – Dickson residents interested in pursuing careers in health care are encouraged to check out two new courses being offered for the Spring 2012 semester by Austin Peay at The Renaissance Center.
One course, Introduction to Health Care Professions, is an elective designed to give students a background into what activities are performed by various professionals and the education requirements for the various career options.  «Read the rest of this article»
Forty-One Percent Say Their Doctors Only Sometimes or Never Recommend Generics

Yonkers, NY – As a result of the flagging economy, Americans are making risky tradeoffs that could be dangerous to their health, according to Consumer Reports' annual prescription drug poll.
Forty-eight percent of Americans who currently take a prescription medicine told pollsters they'd cut health-care costs, for example, by putting off a doctor's visit or medical procedure, declining tests, or ordering cheaper drugs from outside of the U.S. That's an increase of 9 percentage points since 2010. The full results are available online at www.ConsumerReports.org/health. «Read the rest of this article»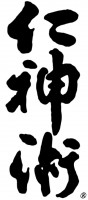 Clarksville, TN- Most people have a reluctance, even a fear, of trying new things. A healing technique that has a Japanese name and involves another person touching your body may make many Tennesseans feel that it's not something they want to encounter.
Jin Shin Jyutsu (pronounced "jin-shin-jit-soo") may seem new and different, but I can assure you it's neither something to avoid nor is it something to fear. It is an age-old healing technique that originated in Japan about 1900 when Jiro Murai, a philosopher, recovered from a life-threatening illness after he rediscovered its methods. The words themselves mean "the art of the Creator in the person of compassion."
This healing art involves having a therapist gently touch specific points on one's body while you lie fully clothed on a massage table with, if you like, a small pillow under your head and a larger one under your knees. If you're fortunate, you'll have therapist Christina Burawa helping you rid yourself of stress and pain. «Read the rest of this article»