Topic: Heliophysics Division
Written by DC Agle
NASA's Jet Propulsion Laboratory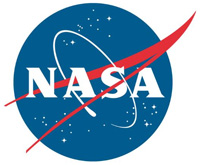 Pasadena, CA – NASA's Juno mission to Jupiter, which has been in orbit around the gas giant since July 4, 2016, will remain in its current 53-day orbit for the remainder of the mission. This will allow Juno to accomplish its science goals, while avoiding the risk of a previously-planned engine firing that would have reduced the spacecraft's orbital period to 14 days.
"Juno is healthy, its science instruments are fully operational, and the data and images we've received are nothing short of amazing," said Thomas Zurbuchen, associate administrator for NASA's Science Mission Directorate in Washington. "The decision to forego the burn is the right thing to do — preserving a valuable asset so that Juno can continue its exciting journey of discovery."
«Read the rest of this article»
Voyager Mission Status Report
Pasadena, CA – NASA's Deep Space Network personnel sent commands to the Voyager 2 spacecraft November 4th to switch to the backup set of thrusters that controls the roll of the spacecraft. Confirmation was received today that the spacecraft accepted the commands. The change will allow the 34-year-old spacecraft to reduce the amount of power it requires to operate and use previously unused thrusters as it continues its journey toward interstellar space, beyond our solar system.
«Read the rest of this article»