Topic: Henry County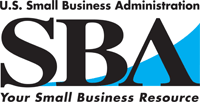 Washington, D.C. – Tennessee residents and businesses affected by severe storms and flooding on April 26th-28th, can apply for low-interest disaster loans from the U.S. Small Business Administration, SBA Administrator Karen G. Mills announced.
Administrator Mills made the loans available in response to a letter from Tennessee Governor Bill Haslam on May 8th, requesting a disaster declaration by the SBA. The declaration covers Stewart County and the adjacent counties of Benton, Henry, Houston, and Montgomery in Tennessee; Calloway, Christian and Trigg in Kentucky. «Read the rest of this article»
Clarksville, TN – Clarksville High's baseball team earned a spot in the championship game of the District 10-AAA Tournament behind a four-hit, 5-0, shutout Tuesday, May 7th by Ben Bleyle in the tournament's semi-final round.
Early on it looked like Bleyle would give up some runs quickly to the Patriots, with Henry County's Evan Pugh hitting the first pitch of the game into left field for a single, followed by a walk to Thomas Bomar.
«Read the rest of this article»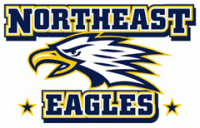 Clarksville, TN – Northeast High School's baseball team picked a bad day to have a bad game, as the Eagles saw their season come to an end, in the District 10-AAA Tournament Tuesday afternoon, with a 13-2 — five-inning — loss to the Henry County Patriots.
It was a struggle all the way around for Northeast, as the Eagles only scored two runs on four hits on offense, while four Eagle pitchers were tagged for 13 runs on 13 hits, while also walking seven and hitting four more.
«Read the rest of this article»
Southern Baptists Deliver Shower and Laundry Facility Trailer to Carlisle Community

Clarksville, TN – In the four days since violent flash floods ripped through several small communities, the American Red Cross has been working to help as families clean up their belongings and try to rebuild their homes and lives.
Many local agencies have also stepped up to partner with the Red Cross in their relief efforts.  The Southern Baptist Shower and Laundry Trailer arrived from Jackson, TN today, and is currently stationed outside the Carlisle Missionary Baptist Church in Carlisle for local residents to utilize.
«Read the rest of this article»
Two Rivers Chapter Volunteers Working to Meet Emergency Needs

Clarksville, TN – Severe spring storms and flash floods poured torrential rain over much of Tennessee on Saturday morning and again in the evening.
Eight homes were destroyed from the flood with 26 others sustaining major damage, across 4 counties including Henry, Houston, Montgomery and Stewart.  The Red Cross responded immediately to provide food, shelter and emotional support to help families who had been affected by the storms. «Read the rest of this article»
Program Supports Economic Development Opportunities & Long Term Transportation Needs

Nashville, TN – Tennessee Governor Bill Haslam and Tennessee Department of Transportation (TDOT) Commissioner John Schroer released the three-year transportation program, featuring approximately $1.5 billion in infrastructure investments for 80 individual project phases in 47 counties, as well as 15 statewide programs.
Tennessee is one of only five states that do not borrow money to fund transportation projects, and the program continues TDOT's "pay as you go" philosophy, carrying no debt for any transportation initiatives. «Read the rest of this article»
5 course French Cuisine Dinner to Benefit Two Rivers Chapter – American Red Cross

Clarksville, TN – The Two Rivers Chapter of the American Red Cross will be hosting their 2nd Annual Escoffier Dinner – The Art of French Cuisine, on Saturday, April 6th at The Looking Glass Restaurant beginning at 6:00pm.
A few tickets are available for $100.00 per person and all proceeds will support the American Red Cross whether it's responding to a disaster, collecting lifesaving blood, teaching skills that can save a life, or assisting our military members and their families. «Read the rest of this article»

Nashville, TN – The Tennessee Fish and Wildlife Commission approved an amendment to the commercial fishing proclamation among business at its March meeting held Friday at the Tennessee Wildlife Resources Agency's Region II Ray Bell Building.
TWRA Assistant Fisheries Division Chief Frank Fiss presented Proclamation 13-02. The amendment added black carp to the list of commercial fish species, modified commercial fishing hours on embayments of Kentucky Lake, and changed gillnet mesh size regulations. «Read the rest of this article»
3,562 Deer Harvested in Montgomery County

Nashville, TN – The second of the season's youth hunts, scheduled for January 12th-13th, will conclude the 2012-13 deer hunting season in Tennessee.
Youth, ages 6-16 years of age may participate. The young sportsmen must be accompanied by a non-hunting adult at least 21 years of age who must remain in a position to take control of the hunting device.
The accompanying adult must comply with fluorescent orange regulations, as specified for legal hunters. Multiple youths may be accompanied nu a single qualifying adult. «Read the rest of this article»

Nashville, TN – The Tennessee Wildlife Resources Agency has been informed that the Tennessee's Natural Resources Conservation Service (NRCS) has recently received $778,044 in additional funding to help crop and livestock producers through the Environmental Quality Incentives Program (EQIP).
Producers in areas designated as either D3 Drought, Extreme or D4 Drought  exceptional on the recent July 2012 U.S. Drought Monitor maps for Tennessee are eligible to apply for selected conservation practices. These areas include Benton, Carroll, Crockett, Dyer, Fayette, Gibson, Haywood, Henry, Houston, Humphreys, Lake, Lauderdale, Montgomery, Obion, Shelby, Stewart, Tipton, and Weakley counties. «Read the rest of this article»