Topic: Henry County
Written by Marlon Scott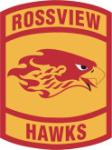 Clarksville, TN – The Rossview High Lady Hawks kept their undefeated streak alive with a 3-0 (25-7, 25-13, 25-12) win at home against the Henry County Lady Patriots.
The Rossview High gym was filled with sounds of shoes squeaking on hardwood, whistles blowing and the distinct "Pow" of bare hands powerfully slapping volleyballs. Most of those "Pows" came from the Rossview Lady Hawks side of the court as their hitters proved to be too much to handle for the Lady Patriots defenders.
«Read the rest of this article»
Roaring 20's Themed "Night at the Cotton Club" Fundraiser

Clarksville, TN – The Two Rivers Chapter of the American Red Cross is hosting "Ante Up for the Red Cross" to be held on Saturday, November 9th from 6:00pm – 10:00pm.
The event will be hosted at Tanglewood House located at 1601 Madison Street. Tickets are $75.00 each and include food, entertainment and a silent auction. To reserve your tickets, please call 931.645.6401 or register and purchase tickets online at www.redcross.org/anteup2013.
«Read the rest of this article»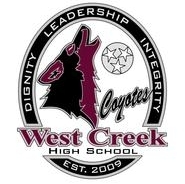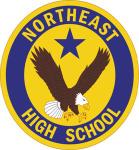 Clarksville, TN – West Creek High School's girls soccer team converted a free kick into a goal midway through the first half of their District 10-AAA match, September 3rd versus Northeast High School and its defense did the rest in picking up its first win in school history over the Lady Eagles, 1-0.
«Read the rest of this article»

Paris Landing, TN – "Come Play With Us" is the motto of the Paris Landing Tourism League, and Sara Jo Sutherland, president, has planned a big event to encourage a whole new group of folks to discover all the recreational opportunities of our community.
The Tour de Paris Landing, a bicycle road race planned for August 10th and 11th, will feature a 45 mile competition on Saturday, an 85 mile trek on Sunday and will cover Henry and Stewart Counties.

«Read the rest of this article»
Six Traffic Fatalities in No Refusal Counties; 16 Fatalities overall during Fourth of July Period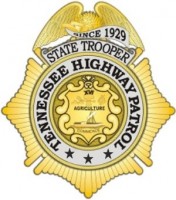 Nashville, TN – The Tennessee Highway Patrol arrested 61 individuals on suspicion of impaired driving in the 16-county "No Refusal" enforcement effort during the Fourth of July holiday period.
During the 102-hour period, six people were killed in traffic crashes in the counties participating in "No Refusal" and a total of 16 people died in vehicular crashes statewide.
The holiday period ran from 6:00pm on Wednesday, July 3rd through 11:59pm on Sunday, July 7th. «Read the rest of this article»
"No Refusal" Enforcement in 16 Counties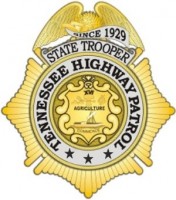 Nashville, TN – The Tennessee Department of Safety and Homeland Security and the Tennessee Highway Patrol announced plans for an impaired driving enforcement campaign for the upcoming Fourth of July holiday weekend. This traffic safety effort will feature an aggressive "No Refusal" enforcement, beginning at 6:00pm on Wednesday, July 3rd and ending at 11:59pm on Sunday, July 7th.
Twenty-one people died in 17 crashes on Tennessee roadways during the 2012 Fourth of July holiday period. That's a fatality rate of one death every six hours.
«Read the rest of this article»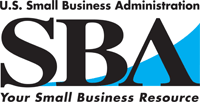 Washington, D.C. – Tennessee residents and businesses affected by severe storms and flooding on April 26th-28th, can apply for low-interest disaster loans from the U.S. Small Business Administration, SBA Administrator Karen G. Mills announced.
Administrator Mills made the loans available in response to a letter from Tennessee Governor Bill Haslam on May 8th, requesting a disaster declaration by the SBA. The declaration covers Stewart County and the adjacent counties of Benton, Henry, Houston, and Montgomery in Tennessee; Calloway, Christian and Trigg in Kentucky. «Read the rest of this article»
Clarksville, TN – Clarksville High's baseball team earned a spot in the championship game of the District 10-AAA Tournament behind a four-hit, 5-0, shutout Tuesday, May 7th by Ben Bleyle in the tournament's semi-final round.
Early on it looked like Bleyle would give up some runs quickly to the Patriots, with Henry County's Evan Pugh hitting the first pitch of the game into left field for a single, followed by a walk to Thomas Bomar.
«Read the rest of this article»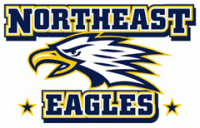 Clarksville, TN – Northeast High School's baseball team picked a bad day to have a bad game, as the Eagles saw their season come to an end, in the District 10-AAA Tournament Tuesday afternoon, with a 13-2 — five-inning — loss to the Henry County Patriots.
It was a struggle all the way around for Northeast, as the Eagles only scored two runs on four hits on offense, while four Eagle pitchers were tagged for 13 runs on 13 hits, while also walking seven and hitting four more.
«Read the rest of this article»
Southern Baptists Deliver Shower and Laundry Facility Trailer to Carlisle Community

Clarksville, TN – In the four days since violent flash floods ripped through several small communities, the American Red Cross has been working to help as families clean up their belongings and try to rebuild their homes and lives.
Many local agencies have also stepped up to partner with the Red Cross in their relief efforts.  The Southern Baptist Shower and Laundry Trailer arrived from Jackson, TN today, and is currently stationed outside the Carlisle Missionary Baptist Church in Carlisle for local residents to utilize.
«Read the rest of this article»