Topic: Henry County

Nashville, TN – Tennessee sportsmen harvested more than 17,000 deer statewide on the opening weekend of gun season for deer as harvest numbers continue to be reported.
The 17,093 reported as of noon (CST) on Monday surpasses the 2011 total of 14,463 over the same time frame in 2011.
Since the initial segment of archery season for deer began on September 22nd, 84,825 deer have been harvested, an increase of 3,522 over the same period as last year. «Read the rest of this article»
Tennessee State Troopers Will Strictly Enforce No Refusal Law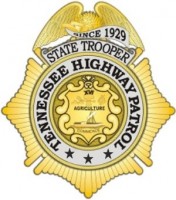 Nashville, TN – Tennessee Department of Safety and Homeland Security Commissioner Bill Gibbons and the Tennessee Highway Patrol's Colonel Tracy Trott are reminding citizens to expect a "No Refusal" and high-visibility, safe driving enforcement campaign during the 2012 Thanksgiving Holiday period. The "No Refusal" enforcement will begin at 6:00pm, Wednesday, November 21st and end at midnight, Sunday, November 25th.
The "No Refusal" law allows law enforcement officials to seek search warrants for blood samples in cases involving suspected impaired drivers. The goal is to deter impaired driving and reduce fatal crashes on Tennessee roadways.  The Thanksgiving Holiday marks the third "No Refusal" enforcement effort, following campaigns over the Fourth of July and Labor Day holiday periods.
«Read the rest of this article»
Offering convenient quality accommodations at an exceptional value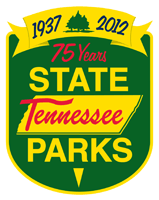 Nashville, TN – Tennessee State Parks will offer special winter rates for 360 villas and cabins, along with six state park inns from November 15th, 2012, through March 15th, 2013.
With a state park within an hour's drive of just about anywhere in Tennessee, families and groups seeking unique recreation opportunities and high-quality accommodations can find the perfect getaway – all at an exceptional value and a bit closer to home. «Read the rest of this article»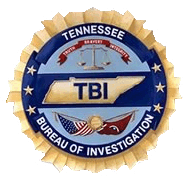 Nashville, TN – The Tennessee Bureau of Investigation today put a Milan, Tennessee man on the state's Top Ten Most Wanted List after he was charged with murder in Henry County for a fatal shooting that occurred last week.
Tevin Lumpkin, 20, last known address 2057 Cedar Street, Milan, TN is wanted by the Henry County Sheriff's office for first degree murder. On August 25th, 2012, Lumpkin shot the victim, 41- year-old Eric Kinley of Paris, TN, at Fahrenheit 101, a nightclub located on Highway 79 south in Paris after Kinley was involved in a confrontation with several other people. «Read the rest of this article»
Agriculture Secretary Vilsack Delivers Targeted Financial and Technical Assistance to Drought-Stricken Producers and Landowners in 19 States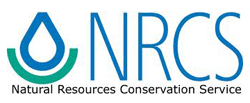 Nashville, TN – Agriculture Secretary Tom Vilsack today announced that USDA will target nearly $16 million in financial and technical assistance to help eligible crop and livestock producers in 19 states cope with adverse impacts of the historic drought gripping the nation.
"President Barack Obama and I continue to work across the federal government to provide relief for those farmers and ranchers who are affected by the severe drought conditions impacting many states across our nation," Vilsack said. "This additional assistance builds on a number of steps USDA has taken over the past few weeks to provide resources and flexibility in our existing programs to help producers endure these serious hardships." «Read the rest of this article»
$2.8 Million in Waste Tire Recycling Grants Awarded
Grants Support Diversion of Waste Tires from Landfills

Nashville, TN – Tennessee Governor Bill Haslam and Environment and Conservation Commissioner Bob Martineau  announced 41 grants to help Tennessee communities recycle tires and keep them out of landfills.
The waste tire recycling grants total more than $2.8 million in fiscal year 2013-14, and the grants are supported from the Solid Waste Management Fund, which receives revenue from a pre-disposal fee on the purchase of new tires. Montgomery County (Stewart/Houston) received $296,632. «Read the rest of this article»

Nashville, TN – Tennessee turkey hunters again posted another successful spring season as the harvest for 2012 again nears 34,000 as reports continued to trickle in to the Tennessee Wildlife Resources Agency.
The spring turkey statewide season came to a close on May 13th.  The harvest number stands at 33,789 just shy of last year's total of 34,026. This year's harvest currently ranks as the fourth highest on record. The record harvest of more than 37,000 birds came in 2010. «Read the rest of this article»
Special Saturday Service will cease after March 3rd, County Clerk Partners to stop issuing Voter Photo ID on March 12th

Nashville, TN – The Tennessee Department of Safety and Homeland Security is encouraging voters this week to obtain photo IDs for voting purposes at no cost before the Tennessee Presidential Primary elections on March 6th.
The department will open certain driver service centers across the state this Saturday for voter photo identification issuance only. March 3rd will be the last opportunity for registered voters to take advantage of this special Saturday service.
Additionally, March 12th will be the final day the Department of Safety & Homeland Security's county clerk partners will issue voter photo IDs at no cost. «Read the rest of this article»
Montgomery County, TN – The National Weather Service has a tornado watch 7 in effect until 6:00am cst for the Clarksville Montgomery County Area.
A significant severe weather outbreak is possible in Middle Tennessee tonight and conditions will favor the development of isolated tornadoes. Vigilance is advised overnight.
Early tonight, a line of thunderstorms, some severe, was pushing across Eastern Arkansas. The National Weather Service in Little Rock, Arkansas issued tornado warnings for several of these storms and damage to houses and trees reportedly occurred near the town of Fordyce, Arkansas. «Read the rest of this article»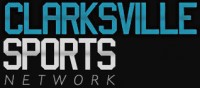 Clarksville, TN – Here's the photo gallery from Clarksville High's 70-36 win over Henry County on Tuesday. The win improved Clarksville High to 11-0 on the season. The Lady Wildcats are the top ranked team in The Tennessean's MidState Poll ahead of Mt. Juliet and Riverdale.
Clarksville High will face Munford in their opening game in the Ensworth Tournament next Tuesday and then will play against yet to be determined opponents on Wednesday and Thursday.
«Read the rest of this article»