Topic: Hens
Clarksville, TN – On November 1st, 2012, the Clarksville Department of Building and Codes will begin accepting applications for people who want to keep domesticated hens on their property.
The Clarksville City Council, during the September meeting, approved an ordinance allowing for the keeping of domesticated hens in E-1, R-1 AND R-1A zoned areas. «Read the rest of this article»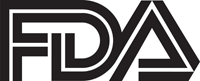 Silver Spring, MD — The U.S. Food and Drug Administration says that as many as 79,000 illnesses and 30 deaths due to consumption of eggs contaminated with the bacterium Salmonella Enteritidis may be avoided each year with new food safety requirements for large-scale egg producers.
The new food safety requirements will become effective on July 9th, 2010, through a rule for egg producers having 50,000 or more laying hens — about 80 percent of production. Among other things, it requires them to adopt preventive measures and to use refrigeration during egg storage and transportation.
Large-scale egg producers that produce shell eggs for human consumption and that do not sell all of their eggs directly to consumers must comply with the refrigeration requirements under the rule; this includes producers whose eggs receive treatments such as pasteurization. Similarly, those who transport or hold shell eggs must also comply with the refrigeration requirements by the same effective date. «Read the rest of this article»