Topic: Hepatitis

Washington, D.C. – National Immunization Awareness Month is the perfect time to promote immunizations and remind family, friends, and coworkers to get caught up on their shots.
Immunizations (or vaccinations) aren't just for babies and young kids. We all need shots to help protect us from serious diseases and illness. Everyone age 6 months and older needs a seasonal flu shot every year. Here are some other shots people need at different ages: «Read the rest of this article»
National Recreational Water Illness & Injury Prevention Week is May 21st-27th, 2012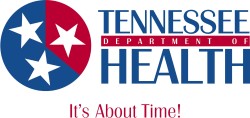 Nashville, TN – Memorial Day is the traditional opening day of many public pools in Tennessee and the unofficial start of swimming season. While swimming is a fun way to be physically active, recreational water can also hold viruses and bacteria that cause illness.
The Tennessee Department of Health joins in the annual observance of National Recreational Water Illness and Injury Prevention Week May 21st-27th to help make sure residents and visitors have a safe and healthy swimming season. «Read the rest of this article»