Topic: Highway 149
Clarksville, TN – This weekend, May 28th and 29th, USSSA baseball presents the Cumberland Bank & Trust Memorial Tournament. Teams from Tennessee and Kentucky will be playing on Saturday and Sunday at RichEllen Park.
Pool schedules will be posted on the USSSA Clarksville Travel Ball website by Thursday morning. We will also post the schedule on FaceBook for your convenience.
We encourage everyone to come out this weekend for some great baseball from our 10U – 12U age groups.
«Read the rest of this article»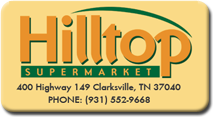 Clarksville, TN – This Friday and Saturday, May 6th and 7th, Hilltop Super Market will host the Dwayne Byard Memorial BBQ Cook Off and Car Show. This event is being held in honor of Dwayne Byard who past away last year.
The car show is Friday night and the BBQ Cook Off will be on Saturday.
«Read the rest of this article»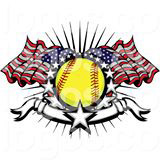 Clarksville, TN – On February 6th, 2016 the Mid South Softball Association will be holding signups inside Governors Square Mall at Dick's Sporting Goods. Ages are from 5-6 year old T-Ball through 23U Fastpitch Women's League.
Mid South Softball Association features top level coaching, training and officiating. It is affiliated with the USSSA. The registration fee is $75.00.
«Read the rest of this article»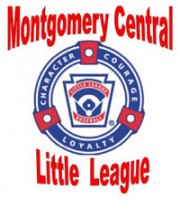 Cunningham, TN – The Montgomery Central Little League is holding registration for the 2016 season. Kids ages 4-18 years old can be registered for Baseball and Girls Softball.
Games will be held at the new RichEllen Park located at 1466 Highway 149.
The next registration will be held at Pages Sporing Goods located on Madison Street right beside Firehouse Subs from 9:00am until 12:00pm.
«Read the rest of this article»
Tennessee Representative Joe Pitts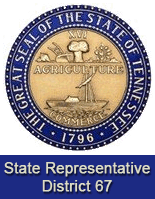 Clarksville, TN – One of the more important issues facing our growing community and our state is the need to improve our transportation infrastructure.  If you drive anywhere in Clarksville-Montgomery County, at any time of day or night, you will find yourself in traffic unlike any I have witnessed during my lifetime in this community.
During my travels around our community this year, and in speaking with various groups, I have mentioned that the Tennessee General Assembly, during our legislative session that ended in April, neglected to enact a plan to improve the transportation system and create a dedicated funding stream to pay for it.  That was one of my regrets during and since the session ended.
«Read the rest of this article»

Montgomery County, TN – River Road, between Antioch Church Road and Highway 149 will be closed to all traffic until further notice due to a collapsed culvert under the roadway that is being repaired.
Notification will be sent once it is repaired and reopened to traffic.
Clarksville, TN – This Saturday, May 9th, Hilltop Supermarket is hosting "Karing for Kenai" Spring Festival. The Spring Festival is a fundraiser for 13-year old Kenai Payes Langley who was diagnosed with a rare form of cancer.
There will be a yard sale from 7:00am until 3:00pm. Hilltop is still taking donations that can be dropped off at the store anytime.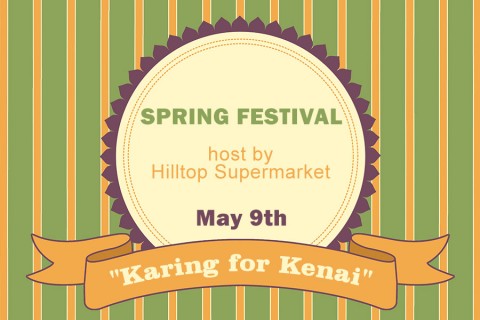 «Read the rest of this article»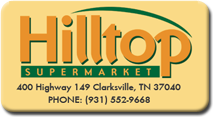 Clarksville, TN – Hilltop Super Market will hold their 6th annual BBQ Cook Off this Friday and Saturday, May 1st and 2nd, 2015. New this year is a dessert category. There will be cash prizes for the 1st, 2nd and 3rd place finishing teams per category as well as trophy prizes. There will also be a Grand Champion.
The categories this year are chicken, ribs, pork and dessert.
«Read the rest of this article»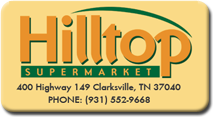 Clarksville, TN – On Friday night, May 1st, Hilltop Super Market will hold it's 1st Annual Country Boy Cook-Off. This event is for local BBQers and is not connected with the professional Cook-off that will take place Saturday, May 2nd.
All you need is a grill and $20.00 to participate. There will be live music, a car show and lots of food.
«Read the rest of this article»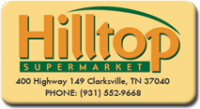 Clarksville, TN – This Saturday, April 11th, there will be a Community Wide Yard Sale at Hilltop Super Market. It will begin at 7:00am and go until 3:00pm.
For those wanting to participate in the yard sale, there is a $10.00 fee due that morning. Please bring any tables, tents, racks, etc. that you will need for a 10×10 spot. «Read the rest of this article»