Topic: Highway Safety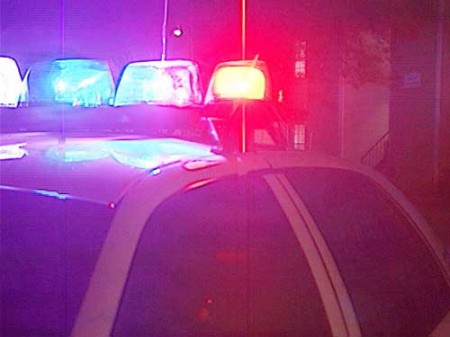 The Clarksville Police Department has released the results of their Jan. 30 and 31 DUI Checkpoint and saturation patrols (partially funded by the Governor's Highway Safety Office). The patrol is designed to detect DUI/Impaired drivers.
This patrol yielded the following results: 17 DUIs, 1 Implied Consent, 3 Reckless Driving, 1 Failure to Use Reasonable Care, 22 Speeding, 1 Move Over Law, 13 Insurance Law, 1 Seat Belt, 16 Equipment Violations, 5 Driver License Violations, 5 Revoked/Suspended Driver Licenses, 9 Vehicle Registration, 4 Traffic Signal Violations, 4 Tint, 1 drug Paraphernalia, 1 Simple Possession – Drugs, 1 Public Intoxication, 1 Disorderly Conduct, 1 Unlawful Carrying of a Deadly Weapon and1 T.V. Available to Driver.
Clarksville Police win twice: a "Speed Awareness Campaign" Trophy from the state and new grant funded DUI facility on wheels
Clarksville roads are a bit safer today due to a group of highly dedicated men and women who got together last night for a joint Clarksville Police Department DUI Enforcement and the Montgomery County Sheriff's Department DUI roadblock. Approximately 450 vehicles passed through the checkpoint during its operation between 11 p.m. and 1 a.m., with between 10 and 15 citations being issued for a variety of offenses including not wearing seat belts, falsified registration, driving without headlights, curfew violations, and at least two suspected DUI's.
This outing was the first for the Clarksville Police's new DUI trailer. Late Friday afternoon, local police and representatives from the Montgomery County Sheriff's Office gathered on Vista Lane to unveil the new $27,000 trailer, designed and built by Trailerlogic of Anderson, South Carolina. Mike Richardson, President of Trailerlogic, was on hand for the event and its first deployment Friday night. «Read the rest of this article»