Topic: Highway Supervisor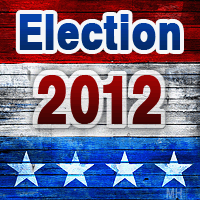 Cunningham, TN – The 104th Lone Oak Picnic was held Saturday, July 28th by the Central Civitan Club at the Civitan Building on Alonzo Place. The Lone Oak Picnic has a long standing tradition of candidates running for election giving speeches during the event. Clarksville Online videoed each candidate's speech for those unable to attend.
The Lone Oak Picnic is always the last Saturday in July. This is also the last weekend before the state primary election which makes it a great opportunity for the candidates to get in front of voters one last time.
«Read the rest of this article»
The Clarksville-Montgomery County "League Of Voter Empowerment" (L.O.V.E.), a not-for-profit voters club, and its President, Terry McMoore have endorsed the following candidates listed below for the August 7, 2008 Primary Election. The candidates were selected during the monthly L.O.V.E. breakfast meeting.

Mission Statement: We will endorse and vote for the candidates that we believe best support our agenda and we will work to vote out the elected officials that we know do not have the best interest of their constituents in mind.
During the last election season nine candidates on the ballot endorsed by L.O.V.E. won their races and are still representing their constituency today. We encourage everyone to register to vote and then to cast your vote on Election Day because your vote is your voice! «Read the rest of this article»