Topic: Hilltop Grocery Store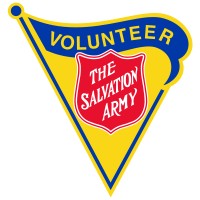 The Salvation Army will kickoff the 2009 bell ringing season on Friday, November 13 at 10 a.m. at the Fort Campbell Wal-Mart featuring a performance by the Clarksville Choir. Volunteers who would like to ring can call 931-551-7200, 9 a.m. until 4 p.m. Or e-mail kim_homesofdesign@yahoo.com or fivenhim@aol.com.
Ringing will take place November 13 and 14 then starting November 21, ringing at all sites, Monday-Saturday, 10 a.m. until 8 p.m. The last day of ringing will be December 24. Locations are: St. Bethlehem, Sango and Fort Campbell Wal-Marts; Kroger on Lowe's Drive, Madison Street and Dover Crossing; Sam's Club; Walgreens on Madison Street and Hilltop Grocery Store. Friday,
November 27 is Kettle Day. Kettle Day is ringing at all sites with a goal of $25,000. Funds raised support the work and mission of the Clarksville Salvation Army Shelter operations.