Topic: holly warlick
Nineteen of 29 games feature teams with postseason action in 2014-15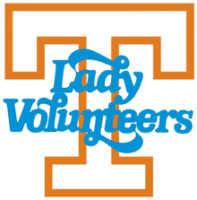 Knoxville, TN – Tennessee released its 2015-16 women's basketball schedule Thursday evening, and the defending SEC co-champion Lady Vols will open the season playing their first eight regular-season games at home for the first time in school history.
Head coach Holly Warlick's squad, which is set to debut vs. first-time opponent Central Arkansas on November 15th, enters the campaign on a 22-game home winning streak. The Lady Vols set a program record by forging an 18-0 mark while playing on The Summitt a year ago.
«Read the rest of this article»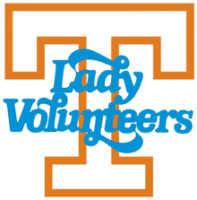 Knoxville, TN – #7/9 Tennessee won its ninth game in a row, taking down #9/8 Texas A&M, 81-58, on Thursday night at Thompson-Bolina Arena.
The victory for Tennessee (13-2, 3-0 SEC) was their third over a Top-10 opponent this season and fourth over a ranked team during the nine-game win streak.
The Lady Vols have three wins over Top-10 teams for the first time since their last National Championship season, 2007-08, when Tennessee beat eight Top-10 teams in their 36-2 campaign.
«Read the rest of this article»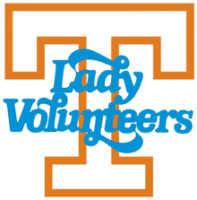 Knoxville, TN – The Tennessee Lady Vols held a media session and open practice period Wednesday in advance of Friday's season opener vs. Penn.
No. 4/4 UT and the Quakers will meet at Thompson-Boling Arena in a contest slated to tip at 7:00pm ET and be streamed live by SEC Network+.
The contest will be the first between the two programs and only Tennessee's second vs. a school from the Ivy League. The Lady Vols, who were ranked No. 1 at the time, toppled Princeton, 107-39, on December 20th, 2005, in their only other meeting with an Ivy program.
«Read the rest of this article»
Tennessee Vols Sports Information
Tennessee Will Play Host To No. 16 Seed Northwestern State In Saturday's First Round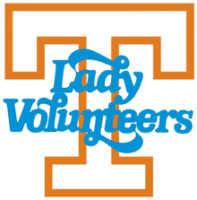 Knoxville, TN – Tennessee is making its record 33rd appearance in the NCAA Women's Basketball Championship, and the Lady Vols will do so as a No.1 seed, hosting No. 16 seed Northwestern State on Saturday, the NCAA Selection Committee announced Monday night.
This is the 22nd time Tennessee has been a No. 1 seed in the tournament, and the first time since 2011.
Head coach Holly Warlick's squad, 27-5 on the season and an automatic qualifier by virtue of its SEC Tournament title, earned the top seeding in the Louisville regional.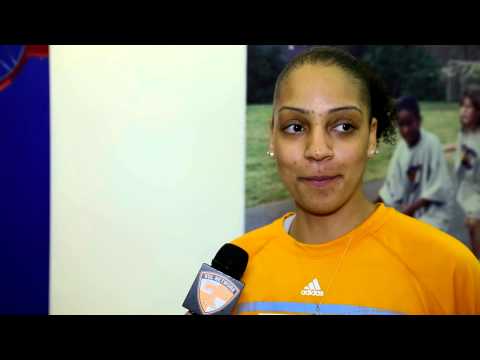 «Read the rest of this article»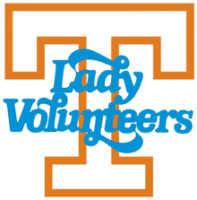 Knoxville, TN – Tennessee is off to a 4-0 start after topping Georgia Tech, 87-76, on Sunday night. The #4/3 Lady Vols pounded the glass to the tune of 65 total rebounds including 33 offensive boards. Bashaara Graves had the best game of her career with highs of 23 points, 18 rebounds and five assists. It was Graves' 13th career double-double.
Isabelle Harrison had 10 points and a career-high 18 rebounds for her seventh career double-double. It marked the second game that both Graves and Harrison each had double-doubles.
«Read the rest of this article»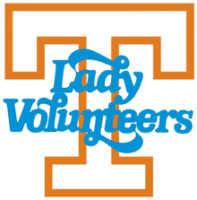 Knoxville, TN – "Pat XO", the critically acclaimed ESPN Films documentary on Coach Pat Summitt that aired this past July, is on sale and available now on DVD in the Vol Network's online store at volnetwork.tv.
Directed by Lisa Lax and Nancy Stern Winters and produced by Robin Roberts, "Pat XO" tells the remarkable story of Coach Summitt's life and coaching career. This raw, authentic portrait takes the camera from the filmmaker's hands and places it into those who know her best. The archival footage and statistical records woven into the film provide their own insights into a woman who cared about winning but also about elevating her players and her university.
«Read the rest of this article»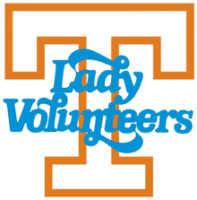 Knoxville, TN – After getting preseason preparations under way with a short workout early Monday, the Lady Vols came back on Tuesday with their first full-scale practice of the 2013-14 campaign.
Head Coach Holly Warlick is intent on her team members playing fast and giving their all on both ends of the floor. Many drills in practice are focused on just those ideas, preparing the newest Tennessee squad to meet the pace expected of the Big Orange's second-year head coach.
«Read the rest of this article»
Knoxville, TN – After the Southeastern Conference Office unveiled this year's league schedule on Tuesday, Tennessee Head Women's Basketball Coach Holly Warlick announced her team's 2013-14 slate. UT also revealed it will retire Candace Parker's jersey on January 2nd prior to the LSU game.
The defending SEC champion Lady Volunteers, who were 27-8 in 2012-13 and advanced to the NCAA Elite Eight, will play 18 regular-season games vs. teams that saw postseason action a year ago. That group includes 11 teams that made the NCAA Tournament and five that played in the Women's National Invitation Tournament.
«Read the rest of this article»

Knoxville, TN – After a private screening at the Regal Riviera Theatre in downtown Knoxville on June 26th, "Pat XO," the much-anticipated Nine for IX documentary film about Pat Summitt will make its worldwide television premiere on ESPN at 7:00pm Central Time (8:00pm Eastern) on Tuesday, July 9th.
«Read the rest of this article»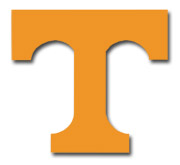 Knoxville, TN – From 1974-2012, Pat Summitt built an incomparable legacy as head coach of the Lady Vol basketball program. As a way of saying thank you for all she has meant to the University of Tennessee and the Volunteer State, the UT Athletics Department would like to honor the Hall of Fame coach and Presidential Medal of Freedom recipient in a spectacular and lasting way.
Plans call for Pat Summitt Plaza to be built at the corner of Lake Loudoun Boulevard and Phillip Fulmer Way, providing an impressive entry to the campus and greeting fans as they arrive via those avenues for basketball games at Thompson-Boling Arena.
«Read the rest of this article»