Topic: Homeless

Clarksville, TN – While most teens are focused on social media, 16-year-old Bekkah Eaves is focused on social causes.
Eaves started a charity called Bekkah's Bags earlier this year. The organization focuses on providing basic essentials to homeless infants and children.
She was moved to start the charity after volunteering to serve food at a homeless camp in Nashville Tennessee. While volunteering she noticed infants and toddlers without basic age appropriate items.
«Read the rest of this article»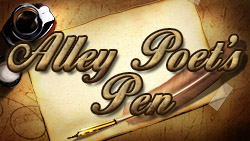 Nashville, TN – A tube of toothpaste. A New Testament mini-bible. A can of Old English Malt Liquor beer. That was all I found at the base of trees of the State Capitol lawn where a young man had been laying in the sun without a shirt on for two days in the Nashville heat.
A cardboard sign was propped up against his tennis shoes: "HUNGRY" was scrawled on it in capital letters—hastily it appeared—in fine point pen.
"You know when everything inside of you is weak…"So numb you don't want to speak…"
«Read the rest of this article»

Fort Campbell, KY – Recently, employees from Campbell Crossing, the Lend Lease military family housing community located on Fort Campbell, volunteered at the Manna Café, a nonprofit organization located in Clarksville, TN.
The organization is a food ministry program set up to help feed the homeless and low income families.
«Read the rest of this article»
Clarksville, TN – As expected, the inclement weather Clarksville experienced over the last two days initially created some issues with roadways. Clarksville Mayor Kim McMillan provides this update on the City's overall response.
The Clarksville Street Department has been working around the clock to clear roadways throughout the City. Major improvements have been made on all major roads. Crews began working on the secondary and neighborhood roads yesterday and will continue that work.
«Read the rest of this article»
Clarksville, TN – The emergency shelter at the Burt-Cobb Community Center will remain open through Saturday night.
"Over the last week, our community overcame several obstacles to make sure there was adequate shelter space for people who needed a place to stay," said Clarksville Mayor Kim McMillan. "The accumulation of ice and snow combined with the current frigid temperatures made road conditions extremely hazardous." «Read the rest of this article»

Clarksville, TN – On February 10th, 2015, Clarksville Police Detectives along with United States Postal Investigators conducted surveillance on Richard Thornton, Keenen Crane, Rachel Jones, and Ranquon Freeman, residents of Georgia.
The surveillance was conducted in reference to an ongoing investigation regarding a counterfeit check cashing scheme referred to as Operation Homeless. Throughout the investigation, it was found that the subjects located and recruited a homeless individual to cash checks for them.

«Read the rest of this article»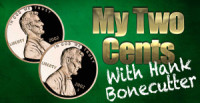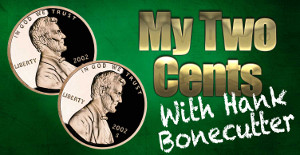 Clarksville, TN –  I was the victim of a random assault two weeks ago.
While walking to dinner in Nashville, I was confronted "face to face" by a homeless man.  He was EXTREMELY drunk.
So,instead of just walking past him, or sidestepping him, I decided to let my ego overload my good judgement.  I told him to "step off" and he punched me in the face.
«Read the rest of this article»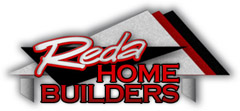 Clarksville TN – As you are out shopping for your families please pick up a few extra items for those who may be less fortunate this year.
Maybe a Mom or Dad lost their job. Maybe an unexpected bill came in and there's just not as much money to provide this year.
So many of us have been single parents and know what it feels like to do without to provide for our kids. And let's not forget all the discussions this year about downsizing at Fort Campbell and in Clarksville, we never know what the future holds for any of us.
«Read the rest of this article»

Clarksville, TN – Between the dates of November 14th, 2014 to November 19th, 2014, in multiple incidents Steven Bernard Stillwell was making fake checks and paying homeless individuals to cash the fake checks in different local banks.
In that time frame, a printer was found in a hotel room, and the room had been rented by Stillwell.
«Read the rest of this article»
Clarksville, TN – Clarksville Mayor Kim McMillan is announcing the City of Clarksville's plans to assist the homeless during the expected frigid temperatures.
Over the next two days, the temperature is predicted to fall well below freezing. The Mayor and the City's Office of Housing and Community Development have been monitoring the availability of options for homeless people in Clarksville to get out of the elements, especially during the nighttime hours.
«Read the rest of this article»