Topic: Homeless

Clarksville, TN – On June 23rd, 2017, a missing adult report was filed with the Clarksville Police Department by a family member for Elena Sutton, 27, W/F, 5'8, 180 lbs, Brown Hair, Hazel Eyes.
Elena Sutton has several tattoos such as: forearm- Russia with Love, Forearm-an owl, Upper arm-woman and upper arm-skull. The family has not heard from her since March 2017.
«Read the rest of this article»

Clarksville, TN – The public and media's assistance were instrumental in helping Clarksville Police identify two men in a video breaking into a Madison Street business on May 27th, 2017 and taking property. The men were identified as Nicholas R. Jones and Matthew Hodges.
Additionally, on May 22nd, 2017, Nicholas Jones, Matthew B. Hodges along with another man, Robert Hodges (no relation) broke into a shed on Locust Drive and stole property.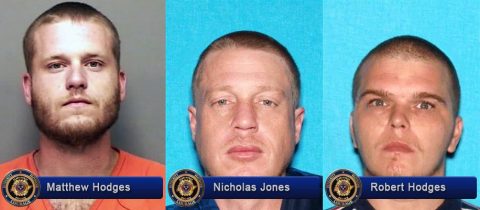 «Read the rest of this article»
TDH, Tennessee Department of Correction Named TB Elimination Champions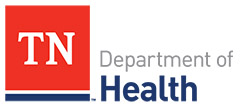 Nashville, TN – There were 9,287 tuberculosis cases in the U.S. and 103 in Tennessee in 2016, the lowest numbers ever recorded.
Despite these encouraging figures, the Tennessee Department of Health reminds all Tennesseans TB is still here, but is treatable, curable and preventable.
''We are very pleased to see the number of TB cases decline in our state and around the nation, but this is a very common and very deadly disease worldwide and we know more must be done to constrain it,'' said TDH Commissioner John Dreyzehner, MD, MPH.
«Read the rest of this article»
Clarksville, TN – Kicking off the new year with it's annual open house and membership drive, the Tuckessee Chapter of the Harley Owner's Group (H.O.G), welcomed twelve new members to it's membership Saturday night.
Meeting at the H.O.G chapter house located at Appleton's Harley-Davidson in Clarksville, chapter director Jason Altenburg welcomed the membership with a review of the past year, and announcing plans for 2017. "We're excited about what we've got planned for this year" said Altenburg.
«Read the rest of this article»
Tennessee Department of Mental Health and Substance Abuse Services administering multi-agency, collaborative plan to improve services for the homeless

Nashville, TN – The Tennessee Department of Mental Health and Substance Abuse Services (TDMHSAS), in partnership with both the U.S. and Tennessee Interagency Councils on Homelessness, today released an action plan to end chronic homelessness in the Volunteer State.
The collaborative plan brings together multiple federal, state, county, and local government agencies, and community partners providing a systematic approach to help eliminate homelessness over the next 10 years.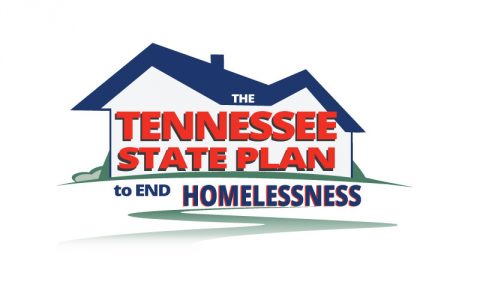 «Read the rest of this article»

Clarksville, TN – While most teens are focused on social media, 16-year-old Bekkah Eaves is focused on social causes.
Eaves started a charity called Bekkah's Bags earlier this year. The organization focuses on providing basic essentials to homeless infants and children.
She was moved to start the charity after volunteering to serve food at a homeless camp in Nashville Tennessee. While volunteering she noticed infants and toddlers without basic age appropriate items.
«Read the rest of this article»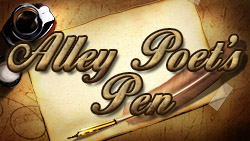 Nashville, TN – A tube of toothpaste. A New Testament mini-bible. A can of Old English Malt Liquor beer. That was all I found at the base of trees of the State Capitol lawn where a young man had been laying in the sun without a shirt on for two days in the Nashville heat.
A cardboard sign was propped up against his tennis shoes: "HUNGRY" was scrawled on it in capital letters—hastily it appeared—in fine point pen.
"You know when everything inside of you is weak…"So numb you don't want to speak…"
«Read the rest of this article»

Fort Campbell, KY – Recently, employees from Campbell Crossing, the Lend Lease military family housing community located on Fort Campbell, volunteered at the Manna Café, a nonprofit organization located in Clarksville, TN.
The organization is a food ministry program set up to help feed the homeless and low income families.
«Read the rest of this article»
Clarksville, TN – As expected, the inclement weather Clarksville experienced over the last two days initially created some issues with roadways. Clarksville Mayor Kim McMillan provides this update on the City's overall response.
The Clarksville Street Department has been working around the clock to clear roadways throughout the City. Major improvements have been made on all major roads. Crews began working on the secondary and neighborhood roads yesterday and will continue that work.
«Read the rest of this article»
Clarksville, TN – The emergency shelter at the Burt-Cobb Community Center will remain open through Saturday night.
"Over the last week, our community overcame several obstacles to make sure there was adequate shelter space for people who needed a place to stay," said Clarksville Mayor Kim McMillan. "The accumulation of ice and snow combined with the current frigid temperatures made road conditions extremely hazardous." «Read the rest of this article»