Topic: Homeless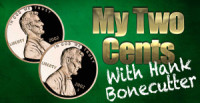 Clarksville, TN -  I was the victim of a random assault two weeks ago.
While walking to dinner in Nashville, I was confronted "face to face" by a homeless man.  He was EXTREMELY drunk.
So,instead of just walking past him, or sidestepping him, I decided to let my ego overload my good judgement.  I told him to "step off" and he punched me in the face.
«Read the rest of this article»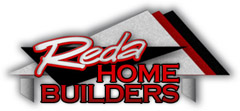 Clarksville TN – As you are out shopping for your families please pick up a few extra items for those who may be less fortunate this year.
Maybe a Mom or Dad lost their job. Maybe an unexpected bill came in and there's just not as much money to provide this year.
So many of us have been single parents and know what it feels like to do without to provide for our kids. And let's not forget all the discussions this year about downsizing at Fort Campbell and in Clarksville, we never know what the future holds for any of us.
«Read the rest of this article»

Clarksville, TN – Between the dates of November 14th, 2014 to November 19th, 2014, in multiple incidents Steven Bernard Stillwell was making fake checks and paying homeless individuals to cash the fake checks in different local banks.
In that time frame, a printer was found in a hotel room, and the room had been rented by Stillwell.
«Read the rest of this article»
Clarksville, TN – Clarksville Mayor Kim McMillan is announcing the City of Clarksville's plans to assist the homeless during the expected frigid temperatures.
Over the next two days, the temperature is predicted to fall well below freezing. The Mayor and the City's Office of Housing and Community Development have been monitoring the availability of options for homeless people in Clarksville to get out of the elements, especially during the nighttime hours.
«Read the rest of this article»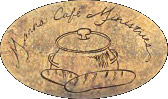 Clarksville, TN – Manna Café Ministries is excited to announce the third annual Pirate Fest and Chili Cook-Off on October 10th, 2014.
They are inviting local businesses and organizations to become T-shirt sponsors, and chili cook-off teams to take part in the competition. To sign up or make inquiries, please contact pirates@mannacafeministries.com. «Read the rest of this article»

Montgomery County, TN – A Montgomery County Sheriff's Deputy last night apprehended a fugitive wanted in Texas on capitol murder charges.
Deputy Chris Bedell, assigned to the 19th Judicial District Drug Task Force, was conducting a routine stop when he encountered Donald Tremaine Brown, 34, who claimed to be homeless.
«Read the rest of this article»
An exercise in homelessness.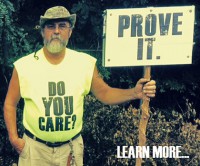 Clarksville, TN – Sunday was my last "official" day of standing. There's so much I've learned from this experience that I'll probably be writing these blogs for awhile, if that's okay with you. After all, the journey isn't over—it's really just beginning.
So now I pass the baton to those of you who do care and are ready to prove it. This was never about me making a personal statement but about awakening our community and showing you that, together, we can make a difference and address poverty the right way.
«Read the rest of this article»
An exercise in homelessness.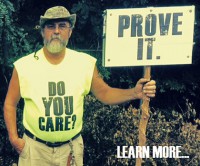 Clarksville, TN – I have to be honest with you … I've had a very hard time writing a blog today. You see, while I was standing on my street corner, someone stopped to tell me that a friend of mine had been killed in a car wreck. His name was Ken Murray.
I've only known him for a little less than a year, but we became friends quickly. If you've been reading my blogs, you've probably seen his comments. He was one of Prove It's most vocal supporters.
«Read the rest of this article»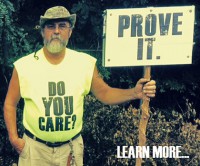 Clarksville, TN – Make a stand with Kenny!! Be part of the Prove It Movement on Monday. Meet us in the rear parking lot of the Refuge (635 Frosty Morn Drive) at 9:00am.
We'll head out from there to various intersections, make a stand, and spread the word to the community about what it means to Prove It. We're not able to get T-shirts in time, so be creative—pick up some neon yellow poster board and write "Do You Care?" and "Prove It!" in big block letters.
Please Share, and bring your friends with you on Monday—let's make a city-wide impact for the sake of Clarksville's homeless!
An exercise in homelessness.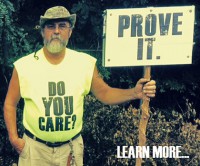 Clarksville, TN – I got a lot of honks and waves at my spot at Madison and the bypass today, but some of the expressions I saw on the faces of passersby were comical. You'd have thought I was green and had two heads and horns, which made me laugh and wave even more.
I've gotten some really good "advice" while standing on street corners. My favorite is "Get a job"—evidently, there are a lot of people who believe they know how to fix all homelessness.
They don't realize how hard it is to get a job when you have no transportation, no address, no place to take a shower on a regular basis, and no place to leave your backpack if you do get an interview.
«Read the rest of this article»