Topic: Homeowners Insurance

It's smart to review coverage terms for multiple areas
Nashville, TN – As you ring in the New Year, it is a good idea to evaluate your insurance coverage. The National Association of Insurance Commissioners (NAIC) – of which Commerce and Insurance is a member – offers these tips and reminders to help with your review. «Read the rest of this article»

Prepare for the holiday season with an eye toward Murphy's Law
Nashville, TN - The holiday season increases the chance for mishaps, as more people travel and attend gatherings. Factor in the fatigue and distraction that can accompany changes to our routines, and the risk becomes greater. After all, no one ever plans on being injured. «Read the rest of this article»

Prepare for the holiday season with an eye toward Murphy's Law
Nashville, TN – The holiday season increases the chance for mishaps, as more people travel and attend gatherings. Factor in the fatigue and distraction that can accompany changes to our routines, and the risk becomes greater. After all, no one ever plans on being injured.
Commerce and Insurance Commissioner Julie Mix McPeak suggests you take time to review how your insurance covers mishaps in the home and when traveling. Consider these scenarios as a starting point for reviewing your coverage limits, whether for the holidays or for every day. «Read the rest of this article»
State Farm Urges Property Owners to Plan Ahead for Wildfires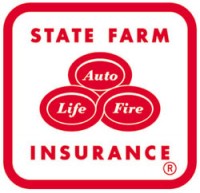 Bloomington, IL – As wildfires continue to rage in Arizona and Florida, every state in the country now has the potential for a wildfire. According to the National Interagency Fire Center, nearly every state in the U.S. has already experienced a wildfire this year.
Wildfires during the first five months of this year have burned 3.2 million acres, due to soon surpass the 3.4 million acres of land and property that burned during all of last year. «Read the rest of this article»
Protecting your assets — what to do if disaster strikes

Yonkers, NY – With natural disasters like hurricanes, earthquakes and tornados in the news so often, and the economy still struggling to stabilize, consumers are rightly concerned these days about their financial future should serious trouble strike.
"You can count on the government and sometimes your employer to help, but most of the burden of safeguarding your finances still falls on your shoulders," said Noreen Perrotta, Editor, Consumer Reports Money Adviser.
The experts at Consumer Reports Money Adviser provide the following checklist to help you fill any holes in your financial safety net. «Read the rest of this article»

Here are questions to ask agents about policies for the home
Nashville, TN – Without looking, what is the value of the contents of your home covered by insurance? Is a flood covered? If someone is hurt while visiting you, will your insurance pay medical expenses?
Whether you're a renter or an owner, the Tennessee Department of Commerce and Insurance (TDCI) Insurance Division suggests you review all your insurance policies annually. It is a chance to brush up on what is covered, and to evaluate whether the coverage is still adequate (or too much) for your needs. Here, the National Association of Insurance Commissioners (NAIC), of which TDCI is a member, provides tips for consumers. «Read the rest of this article»
Family, Career Status Should Be Reflected In Your Policy Coverage

New York, NY - Major purchases and lifestyle changes such as marriage, divorce or retirement can have a profound effect on your insurance needs, so an annual coverage review is always a good idea, according to the Insurance Information Institute (I.I.I.).
"Discussing your current insurance needs with your agent, broker or company representative to make sure your coverage is up-to-date is a great way to start the New Year off on a firm financial footing," said Michael Barry, vice president, media relations, I.I.I. «Read the rest of this article»